2022 Preakness Stakes Long Shots: Expert Advice and Betting Tips for Finding Value
by Cameron McQuade - 5/18/2022
Get our 2023 Belmont Stakes coverage including, Picks and Odds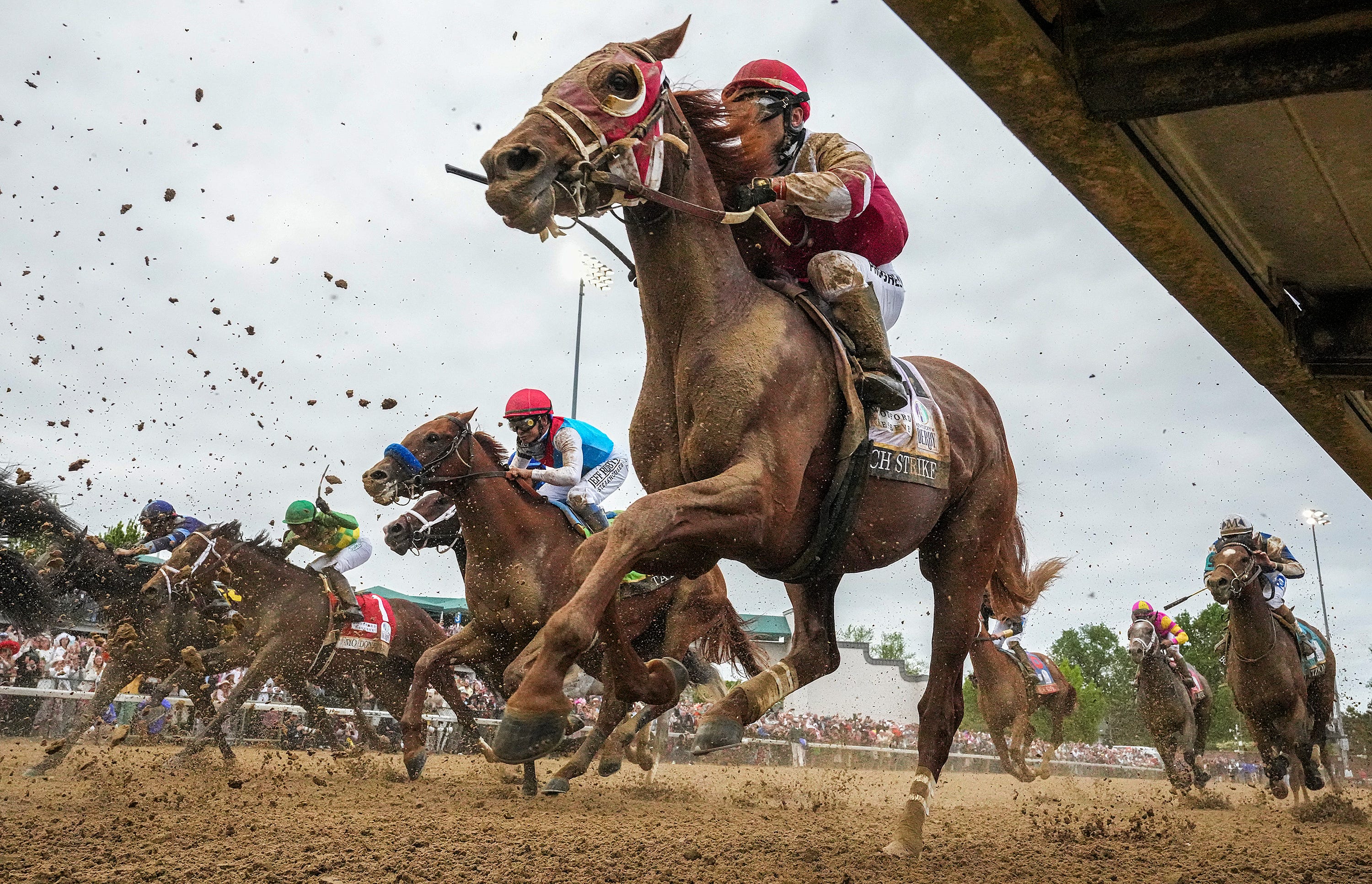 The Triple Crown is off the table for this year's $1.65 million Preakness Stakes. However, racing fans will still be able to witness some of the world's top racehorses compete for the most prestigious trophy in sports. The post positions were drawn on Monday, May 16 at 4:45p.m. ET, and now we have a better idea of what the race will look like. Today, I want to go over some long shots and why they can have value at their current respective odds.
Creative Minister (10-1): For a horse that only began his career 2 months ago and already has 2 wins, that says a lot. He really impressed on the Kentucky Derby undercard, showing great speed and proving he can stalk. His trainer, Ken McPeek, won the Preakness two years ago with Swiss Skydiver. At 10-1 odds, the value and chance of a top 3 finish are very possible.
Happy Jack (30-1): Happy Jack got an early blessing, being drawn to gate 6 on Monday. Since the Preakness Stakes have implemented a starting gate in 1909, gate number 6 has produced the most winners, with 16. Happy Jack ran in the Kentucky Derby, finishing 14th, after being last throughout majority of the race. Happy Jack's sire, Oxbow, won the Preakness Stakes in 2013. And as I mentioned in my last article, seven out of the last 10 winners have run in the Kentucky Derby. There are only 3 horses in this race that were a part of the main Kentucky Derby card. Therefore, does that mean a possible Top 3 finish for Happy Jack? Possibly! At 30-1 odds, it may be a fun dice to roll.
Skippylongstocking (20-1): Skippylongstocking should also be known as, "SkippyLONGSHOTstocking". Being my personal favorite name amongst contenders, Skippy does have a decent resume. His sire, Exaggerator, won the Preakness in 2016, and he's been running well as of late. Finishing third in the Wood Memorial last month, Skippy is running from gate number 9 this Saturday. For all the superstitious and trend bettors, the last gate position (Gate 21) was the winning gate in the Kentucky Derby to 80-1 underdog Rich Strike. As of now, gate 9 is the final gate, with Skippy ready to roll.
Summary: I believe all the horses that come from the Kentucky Derby, even including ones on the undercard, have the biggest advantage in the Preakness. Epicenter is my favorite to win the race, but our long shots we talked about today bring interesting value, all with chances to win the race. Hey, an 80-1 horse won the Kentucky Derby; that makes 30-1 not sound so bad after all.
Get expert sports picks on every game, or if you want our very best bet Preakness Stakes premium picks by the experts, sign up for your free $60 account with a guarantee.
---
Most Recent Preakness Stakes Handicapping