2023 Washington Capitals Predictions with Futures Odds and Expert NHL Picks
by Ryan Cobbett - 10/4/2023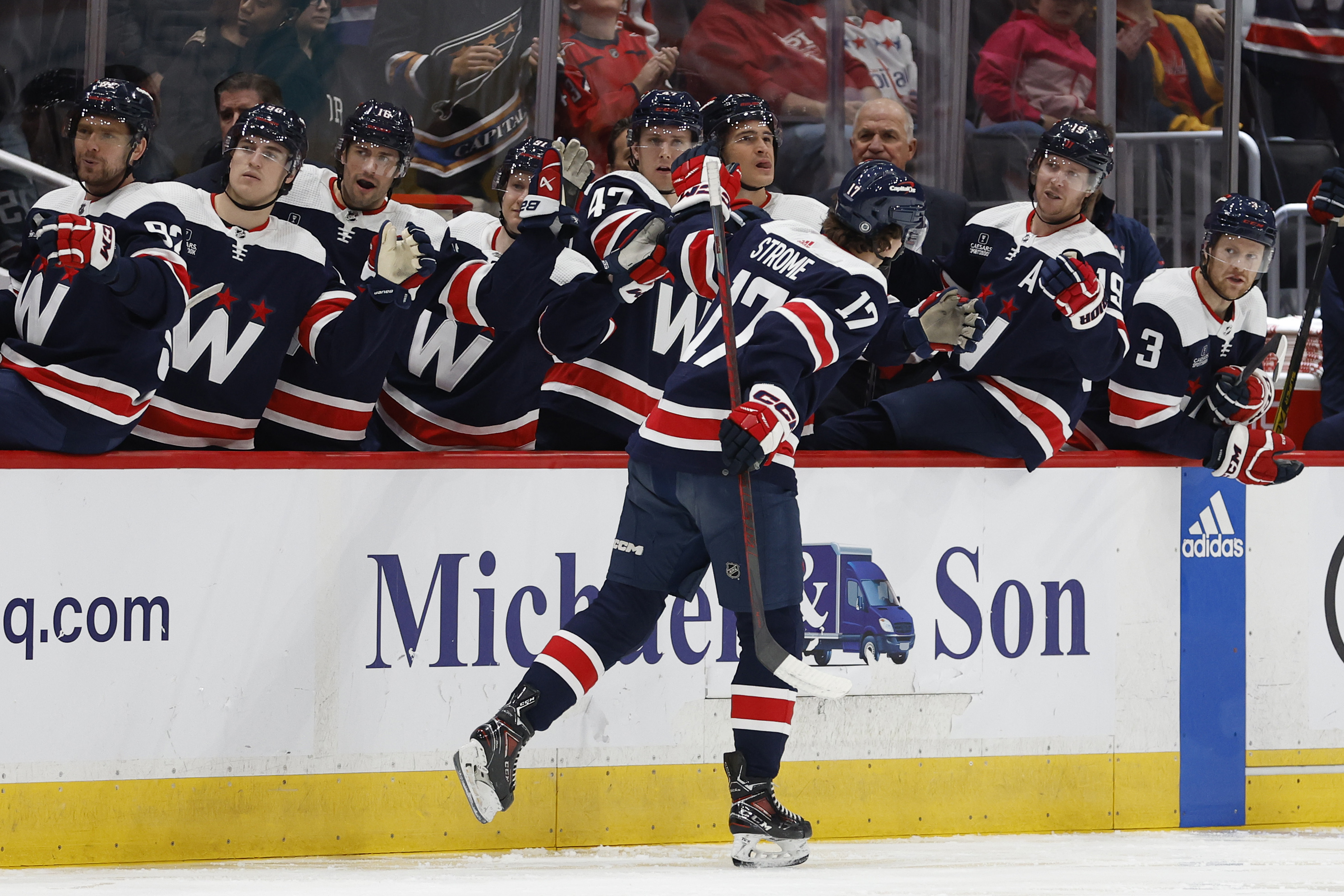 Summary of last season
The Washington Capitals were not good a season ago and won't be good this upcoming season. They had little firepower to work with and totaled a mere 255 goals on the year. Their season ended in poor fashion as they went 2-6-2 in their final 10 matchups. Washington would, surprisingly, have a winning record against the best division in the NHL last season, holding a 9-5-2 record against the Pacific Division, but they struggled against the other three divisions, going 8-14-2 against the Atlantic Division, 12-9-5 against the Metro Division, and 6-9-1 against the Central Division. The Caps also struggled on the road last season, going just 17-21-3 away from home ice. Despite their season struggles, their special teams play was definitely a highlight from their season as they cashed in on 21.2% of their power play chances and killed off 81.9% of their opponent's power play opportunities.
Alex Ovechkin led the way with 75 points on 42 goals and 33 assists. C Dylan Strome was the only other Caps player to record more than 60 points. C Evgeny Kuznetsov was reliable, as he would finish third on the team with 55 points and a team-high 43 assists. After that, there is a huge drop off in production, with Washington failing to have guys step up and spark the offense. Darcy Kuemper was solid guarding the net, allowing just 2.87 GA/Gm, but the Caps just had no offense to compliment the solid play from their netminder.
Doc's Sports offers NHL expert picks for every game on our hockey predictions page.
Seasons come and go, so now it's time to take a look at what we can expect from the Washington Capitals in 2023-24:
Key Additions/Losses
D Erik Gustafsson, who recorded 38 points, and LW Conor Sheary, who recorded 37 points (4th and 5th on the team,) are both going to be in different uniforms next season.
Their only significant offseason acquisition was Max Pacioretty, who played in just five games last season due to a torn Achilles.
X-Factors
Ovi- The only exciting thing surrounding this team is The Road to 895. Ovi is 73 goals away from the all-time mark. The Great 8 is under contract till 2026. And while this team may not be competitive before then, if he stays healthy, he can likely take a big chunk of the remainder away this season.
Goalie Outlook
Kuemper and Charlie Lindgren are back as the two netminders for this Washington team. Lindgren was pretty solid in relief for Kuemper, as the Minnesota native appeared in 31 games going 13-11-3 while allowing just 3.05 GA/G. They form a solid and reliable duo that can keep you in games, but the lack of offense on the Caps roster will make it harder on these two.
Grade: B-
Key Schedule Stretch
The home stretch- If they are far enough out of competition, and they likely will be far, the Caps may recognize the potential for a good draw in the lottery. Perhaps they sell before the all-star break and collect capital for future use. It will be interesting to see how they try and give the Great 8 one more run at a championship before 2026. Perhaps this means they add at the trade deadline, but that is unlikely. Though Ovi is seasons away from reaching the record, the key to this season is hoping Washington can consistently fill the seats and take advantage of their franchise player trying to set the all-time record.
Notable Odds
*DraftKings
Stanley Cup Champions - +8000
Conference Winner - +3000
Division Winner - +3000
To Make Playoffs- Yes- +250
Prediction
I really like the under 85.5 team point total for the Caps. The window for Ovi to win Stanley is not now. This team needs to improve in many different areas, but they are not focused on this season. Fans will only show up to see how close the Great 8 can get to Gretzky's record. They lost more production than they were able to bring in, and offense was already an issue. So, with little improvement, it is easy to assume that Washington is going to be bad again this season and potentially worse, which makes this under 85.5 team point total a lock for me heading into the season.
Under 85.5 Team Total Points
Get NHL picks on every single game, or if you want our very best bet premium picks by the experts, sign up for your free $60 account with a guarantee.