2023 Winnipeg Jets Predictions with Futures Odds and Expert NHL Picks
by Ryan Cobbett - 10/2/2023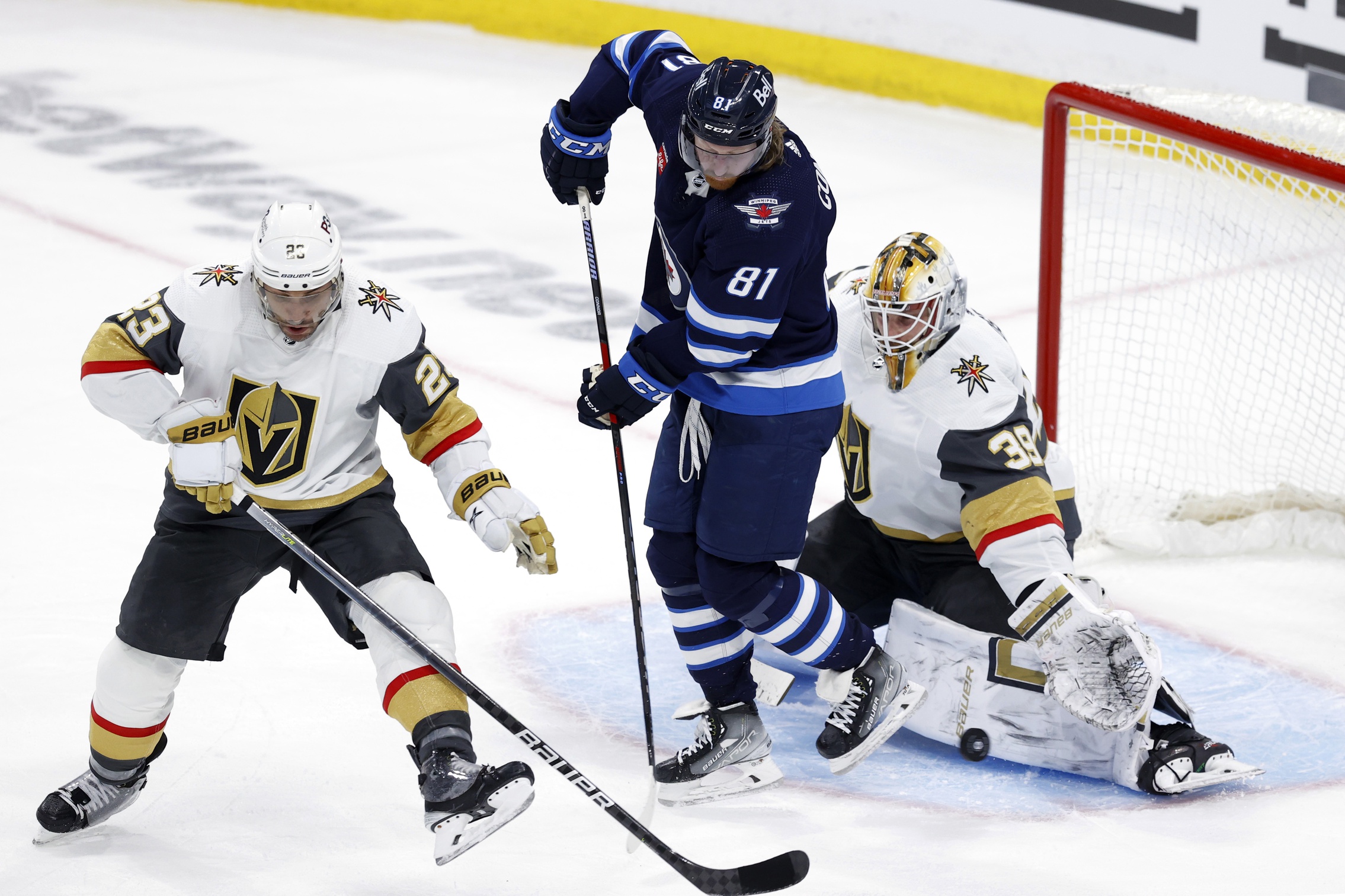 Summary of last season
The Winnipeg Jets snagged the last wild card spot last season after doing just enough to hold off the Calgary Flames. The Jets were really good at home, going 26-13-2, but they really struggled on the road, going just 20-20-1. They were completely outmatched in the playoffs last year, falling to the Golden Knights in five games. Their penalty kill was above average, as they killed 82.4% of the PP deficits they faced. The Jets also struggled mightily against Eastern Conference opponents, as they went just 15-17 in those matches.
LW Kyle Connor led the Jets with 80 points (31 G and 49 A), while blueliner Josh Morrissey finished second on the team with 76 points. His 60 assists led the team, while C Mark Scheifele's 42 goals were good for the team lead. Scheifele and Pierre-Luc Dubois were the only other Jets players to post 60 or more points with 68 and 63 points, respectively.
Doc's Sports offers NHL expert picks for every game on our hockey predictions page.
Seasons come and go, so now it's time to take a look at what we can expect from the Winnipeg Jets in 2023-24:
Key Additions/Losses
The biggest loss of the offseason for the Jets was trading away Dubois to the Kings. In return, they added a 2024 second round pick and F's Gabriel Vilardi (41 points in 63 games), Alex Iafallo (36 points in 59 games), and Rasmus Kupari (15 points in 66 games).
Other than adding a third string goalie, the Jets focused on resigning their guys from last year as they try and fight their way back into the playoff picture. However, there is a plenty of talk about chemistry issues with this team, and it could be likely they are not done selling away some of their high performing players if the issues persist.
X-Factors
Gabriel Vilardi- perhaps the biggest piece of the return for Winnipeg in the Dubois trade, Vilardi (24) is going to be depended on for year to come to fill the hole and exceed Dubois one day. In just 63 games, he managed 41 points. Therefore, if he can put together a healthy campaign, he could very well perform just as well as Dubois did in year one with the Jets and keep them competitive. The Jets will need him to do so in order for them to stay relevant in the playoff race.
Connor Hellebuyck- Hellebuyck might be the best goalie in the NHL. See more below.
Goalie Outlook
Hellebuyck is back for the Jets and will be a huge X-Factor in determining what story is written on their upcoming season. He went 37-25-2 in 64 games a season ago, allowing just 2.49 GA/G with a solid .920 SV%. It would be interesting to see if the Jets do sell if they would ship him off as well; if they do, then the whole season will be in shambles. However, I doubt he would be on the move. Hellebuyck has posted incredible numbers throughout his entire career for the Jets and will be expected to repeat that consistency again this season.
Grade: A
Key Schedule Stretch
March 17th- April 18th- Assuming the team doesn't implode, the final stretch of the season is not kind to the Jets. Of their final 16 games of the season, nine are on the road, and they feature seven playoff locks. The stretch starts with a five-game road trip starting in Columbus (easy win) and then to New York Rangers, New Jersey, New York Isles, and Washington. That is likely a 2-3 trip. They return home to face the Oilers, Golden Knights, Sens, Kings, and Flames, which is a tough home stretch, before hitting the road again for four games to Minnesota, Nashville, Dallas, and Colorado. The stretch ends with a two-game home stand against Seattle and Vancouver. Wow what a tough stretch for the playoff hopeful.
Notable Odds
*DraftKings Sportsbook
Stanley Cup Champions - +5000
Conference Winner - +2000
Division Winner - +900
To Make the Playoffs- Yes- -140
Prediction
I am low on the Jets and maybe more than I should be. The chemistry is off internally for this club, and I just do not have high expectations for Winnipeg. I believe the fire sale will come at some point, and they will severely underperform this season.
Under 92.5 Team Total Points
Get NHL picks on every single game, or if you want our very best bet premium picks by the experts, sign up for your free $60 account with a guarantee.