List of Popular Super Bowl Myths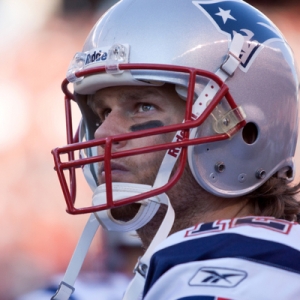 If you haven't noticed, we have a tendency to exaggerate things in this country. Whether it's Weapons of Mass Destruction or the wealth of Donald Trump, we are a nation guilty of telling tall tales to make ourselves seem more important.
It's a cultural thing. Be it our wives breasts or our nuclear weapons programs, we Americans ascribe to the belief that "Bigger is Better'. This is a country of Winners. And to prove it, anything we do must be the most massive, most important, and most outrageous.
The Super Bowl is a perfect illustration of this phenomenon. What started as a simple championship game has morphed into a self-proclaimed national holiday. It's an annual orgy of gluttony and greed, and it represents a hyper-conglomeration of American corporate, athletic, military and social interests.
As The Game has grown to legendary status, so to has the number of wild and baseless claims surrounding it - the Super Bowl myths. And since we all want to be involved with something larger than ourselves we all take part in the propagation of these falsehoods.
Here is a short list of some of the wacky theories and Super Bowl myths that people have perpetuated over the years:
Super Bowl Myth No. 1: Domestic violence reaches its peak on Super Bowl Sunday.

The Truth: Because we football fans are brutish, wife-pounding Neanderthals, it's easy to understand how this rumor could get around. This myth was started in 1993 when a coalition of women's groups held a press conference in California and used "anecdotal evidence" to suggest Super Bowl was the "biggest day of the year for violence against women."
Ken Ringle, a reporter for The Washington Post, did some investigating and actually debunked all of the sources and studies that were used as the basis of these claims. There's never been any evidence to prove that domestic violence spikes at this time. However, the constant repetition of this myth each year is helpful because it spreads awareness about a very serious and sickening societal problem.
Super Bowl Myth No. 2: The water mains in your city could break due to massive amounts of flushing toilets.

The Truth: That is a load of, well, you know. The idea is that old sewer systems can't contain the massive water flow that occurs when everyone gets up to go to the bathroom during halftime or at the conclusion of the game.
While a lot of people are flushing at halftime, no reported incidents have ever occurred to support this original claim. In 1984 a 16-inch water main busted in Salt Lake City but there was never a "causal link" established between the two events. There have been reported spikes in water usage and emergency plumber calls following the game but no major municipal damage.
Super Bowl Myth No. 3: The conference of the winning Super Bowl team is an indicator of what the stock market will do this year.

The Truth: Actually, this one might have some legs. The theory began as kind of a gag in the late 70's. It stated that an AFC victory foreshadows the market dropping for the year while an NFC win predicts a bull market.
While it started as a joke, this myth actually has some legs. The conference of the winning team has been in line with the market 42 of 52 years. That includes the last two years, when New England's 2017 victory portended an epic bull market while last year's Philadelphia victory coincided with the worst year for stocks in a decade.
Super Bowl Myth No. 4: Two-thirds of all avocados sold in the US are bought within three weeks of Super Bowl Sunday.

The Truth: Sales of avocados do increase, due to the high quantity of guacamole consumed. But the boon is nowhere near the numbers reported.
According to the California Avocado Commission in the weeks surrounding Super Bowl Sunday, about 140 million pounds of avocados are sold. However, I am skeptical of those figures since just 12 years ago the CAC was reporting that around 8 millions pounds (about five percent of yearly sales) took play on SBS.
Also, when you consider that the average avocado consumption per week in the United State is around 47 million pounds that 140 million barely makes a dent in the yearly figures.
Super Bowl Myth No. 5: Before Super Bowl XXII a reporter asked Washington Redskin Doug Williams, "How long have you been a black quarterback?"

The Truth: This myth is often used to epitomize the ridiculous things that overzealous media members ask during the weeks leading up to the Big Game.
However, no reports about the incident existed until the weeks after that Super Bowl. Also, all of the reports differed in both the wording of the question as well as Williams' response to it. No attribution to a writer or media outlet was every claimed. People just passed it on that, "A white reporter asked Williams…"
What actually happened is that a reporter asked Williams a reasonable, but poorly worded question regarding his race. Apparently, Williams misunderstood the question, and thought he was repeating it when he said, "How long have I been a black quarterback?"
Questions or comments for Robert? E-mail him at robert@docsports.com or check out his Insider Page here .
Want free NFL Super Bowl picks? Doc's has you covered. New clients can take advantage of this great offer of $60 in free Doc's Sports members' picks for any handicapper on Doc's Expert Handicapper list. Just check out these guys' pages and see what great work they have done making money for themselves and their clients over the years. Get $60 worth of premium members' picks free .
Read more articles by Robert Ferringo