NFL Survivor Pool Picks: Week 10
by Matt Severance - 11/11/2009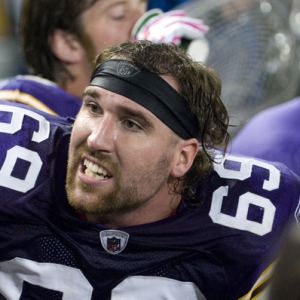 The Survivor Pools really start to get interesting this week, not only because you have made it to a double-digit week and are still kicking, but also because the NFL Network's Thursday package kicks off this week (Bears and 49ers) and the bye weeks are now all but over - just the Giants and Texans on the bye in Week 10, and then it's done.
I need to give myself a pat on the back for a recommendation from Week 9. Not, not for recommending the Patriots as my top pick and seeing them win. I am hoping at least a few of you took my recommendation NOT to take Green Bay at Tampa Bay. Here is what I wrote:
Look, the Bucs are probably not going 0-16. They are coming off a bye week, while Green Bay is coming off another hyped meeting with Brett Favre. It's also throwback day for the Bucs, as they will be wearing those awful Orangesicle uniforms while unveiling a team Ring of Honor, with Hall of Famer Lee Roy Selmon as the first inductee. So it could be the last sellout of the year. Did I mention the Packers QB Aaron Rodgers is totally beat-up after getting sacked six more times last week? This one screams Bucs upset.
Well, Rodgers went down six more times in Tampa as the Bucs did pull the 38-28 upset. Now Tampa Bay can fade into obscurity again! I am confident that the Packer loss knocked out a few of your competitors. There weren't too many other upsets last week that probably had much effect.
FIVE TO SWEAR BY FOR WEEK 10
Minnesota Vikings (vs. Detroit). Choosing Minnesota as my top choice overall does give me a little pause. Anyone who hasn't used the Vikings in your league no doubt will do so this week - and finding another solid favorite might be your best way to go if you believe the Lions have any shot. Detroit has actually played the Vikes fairly well of late, only losing by two TDs early this season and nearly winning both matchups last year. The fact that Minnesota is coming off a bye, however, salts this one as the top recommendation of the week.
New Orleans Saints (at St. Louis). The Saints looked very mortal for a half last week, not scoring a first-half TD for the first time and trailing, at home, 17-6 to Carolina. And that New Orleans defense has allowed at least 20 points in four straight games. And did I mention that St. Louis is coming off a bye week? I have already used New Orleans, so I am glad I don't "have" to take them here. I'm sure they will win, but there are a few trends that hint at a close game - and then anything could happen.
Miami Dolphins (vs. Tampa Bay). Sure, Bucs QB Josh Freeman looked pretty good in his debut last week, so maybe Tampa Bay can stay close with the Fins. But I just can't imagine that team winning back-to-back games. This is the first game that will see both Ronnie Brown and Cadillac Williams on the same NFL field - Miami took Brown out of Auburn No. 2 overall in 2005, while the Bucs took teammate Williams No. 5. Cadillac was hurt when Brown's Dolphins played the Bucs in 2005.
Arizona Cardinals (vs. Seattle). I think Arizona wins this game, but I'd probably take Seattle and the points (+9). The Cards are 4-0 on the road but 1-3 at home (1-3 ATS as well). That week off should help Anquan Boldin - even if he didn't like it.
Tennessee Titans (vs. Buffalo). Yes, I recommend (albeit fifth-best) a 2-6 team this week. But I think the Titans have been energized by Vince Young and may only lose a few more times this year. Buffalo gets back starting QB Trent Edwards, but so what?
FIVE TO BE SCARED BY IN WEEK 10
Baltimore Ravens (at Cleveland). It's easy for me to say stay away from this one because I have used the Ravens already. But maybe Browns QB Brady Quinn, who will start this week, simply needs a prime-time stage to make his "debut." Remember last Nov. 6 when Quinn made his Browns starting debut on a Thursday night with a great game against Denver? Of course, that's been the high point so far in Quinn's career. But I do think he gives Cleveland a better shot at an upset than Derek Anderson does. I also think this is a trap (or sandwich) game for the Ravens, who come in off the loss to the Bengals and have the Colts next.
Denver Broncos (at Washington). The Broncos have been figured out, I believe. The running game has been shut down by Baltimore and Pittsburgh the past two weeks, and that has made Kyle Orton look very average. Also, remember that while Orton has just a few home losses in his career, he's mediocre on the road. And the Broncos enter off a short week. The fact that Clinton Portis probably won't play for Washington really isn't a big deal - Ladell Betts is a fine replacement.
Atlanta Falcons (at Carolina). Carolina is pretty beaten up, and it may have given its last fine effort against New Orleans last Sunday. But the Falcons aren't a good road team: 1-3. And the three losses really haven't been very close.
Pittsburgh Steelers (vs. Cincinnati). Frankly, you should never pick a game involving two 6-2 teams. But the Steelers come in off a short week (and playing in the thin air), while the Bengals are 3-0 on the road and have the confidence of a win over Pittsburgh from earlier this year.
Dallas Cowboys (at Green Bay). As bad as the Packers looked last week and has bad as their offensive line is, you might be inclined to go with Dallas on the road. Plus Green Bay could be without star pass-rusher Aaron Kampman. But that loss to Tampa Bay makes this one almost a must-win for Green Bay.
To recap, I recommend the Minnesota Vikings as your top choice this week. That means off the board for me are the Vikings, Patriots, Chargers, Colts, Steelers, Eagles, Texans, Redskins, Ravens and Saints.