NFL Survivor Pool Picks: Week 13
by Matt Severance - 12/1/2009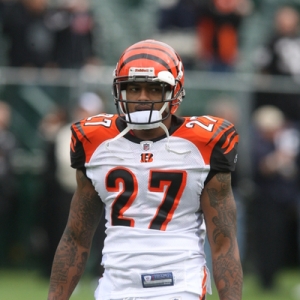 I don't know about you, but I'm counting my Survivor Pool money already. I know, you should never put the horse before the cart, but that cash sure would come in handy for a little Christmas shopping! Let's hope I didn't just jinx myself and those of you following my advice.
Last week almost was a great one for those of you who do follow my advice - in that both the Bucs and Redskins nearly pulled big road upsets of the Falcons and Eagles, respectively. Unfortunately, both bird teams rallied late. I'm trying to find a game that might have had a significant impact on your pool last week, and there just isn't one. It was a pretty chalk week.
I recommended Dallas last week, so it felt good to have advanced by seven or so on Thanksgiving night when I was well into my second nap of the day. I won't be touching the Thursday game this week, however. There aren't a lot of good options left among teams I haven't picked - for example, I have only one division leader remaining (Cincinnati).
FIVE TO SWEAR BY IN WEEK 13
Cincinnati Bengals (vs. Detroit). Well, there goes my last division leader. I'm actually pretty thankful I have the Bengals left, because there aren't a lot of good choices this week, in my opinion. And I feel more confident in Cincinnati because Cedric Benson is supposed to be back, and that offense hasn't looked very good without him the past two weeks. It looks like Matthew Stafford and Calvin Johnson may play again this week for Detroit (at least they practiced early this week), but Stafford clearly is nowhere near 100 percent as evidenced by the Thanksgiving game. Not really sure why the Lions are letting him play with that dislocated shoulder. Anyways, the Lions haven't really been close on the road this year, and I doubt they are within 10 here. Not sure I've taken the Bengals in a Survivor Pool before. Ever.
Pittsburgh Steelers (vs. Oakland). I have used Pittsburgh already, but if you haven't then I'd certainly recommend the Steelers this week - as long as Ben Roethlisberger plays, and he is expected to. There's no way this team loses four in a row and its second straight home game. Plus Oakland has to travel cross country and play in the cold.
Chicago Bears (vs. St. Louis). OK, I'll be honest here: I'm a Bears fan. And I'm done with this team for 2009 as bad as it has looked. But I simply can't see the Bears losing at home to St. Louis. If they do, Lovie Smith better be fired by dinner time on Sunday. The Rams haven't won an outdoor road game since Week 6 last year against the Skins, which I happen to remember well since that's what knocked me out of the 2008 pool. Like I said above, I am glad I have the Bengals so I don't have to take Chicago here, but the Bears are the second-best choice on my remaining board. I wouldn't touch the line here, however.
New England Patriots (at Miami). Short week + road game usually = doom. And the Pats didn't look good Monday night in New Orleans. But they bounce back like no one else: The Patriots have gone 50 straight games without consecutive losses, the longest active streak in the NFL -- New England has won 10 straight in games following a loss. They have done so convincingly in the previous three occasions this season.
Philadelphia Eagles (at Atlanta). No Matt Ryan for sure for the Falcons. Probably no Michael Turner either. What else needs to be said?
FIVE TO BE SCARED BY IN WEEK 13
New Orleans Saints (at Washington). I admit I thought the Saints would lose to the Patriots on Monday night. But this smells like a massive trap game. There's the short week + road game factor I mentioned regarding the Patriots above. As good as New Orleans has been, there is simply no way the Saints don't suffer some sort of a letdown following arguably the biggest home game in franchise history. Plus, the Skins are playing much better of late, having beaten Denver and having every chance to beat both Dallas and Philadelphia the past two weeks.
Indianapolis Colts (vs. Tennessee). It's easy for me to put both unbeaten teams in the "scared by" category since I used them both already, but would you really bet against Tennessee right now? Plus you almost get the feeling that the Colts WANT a loss here soon just to dump the distraction that an undefeated regular season might bring.
Carolina Panthers (vs. Tampa Bay). Tampa Bay should have won in Atlanta last week and probably should have won in Miami a few weeks ago. And Carolina starts Matt Moore, most likely, over Jake Delhomme. Wait, maybe the fact Delhomme won't be playing is a good thing?
Minnesota Vikings (at Arizona). I am willing to wager that one of New Orleans, Indy and Minnesota loses this week. Any takers? Anyways, it could well be the Vikings in a shootout here - but only if Kurt Warner plays for the Cards.
San Diego Chargers (at Cleveland). No real logic here, but this smells like that Oakland at Philly game earlier this year. It's supposed to be pretty cold in Cleveland as well, so this one could be close.
To recap, I recommend the Cincinnati Bengals as your top choice this week. That means off the board for me are the Bengals, Cowboys, Cardinals, Vikings, Patriots, Chargers, Colts, Steelers, Eagles, Texans, Redskins, Ravens and Saints.