NFL Survivor Pool Picks: Week 3
by Matt Severance - 9/23/2009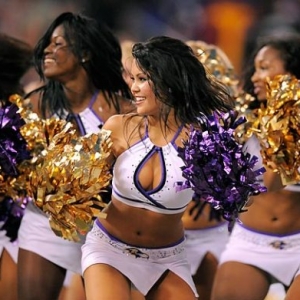 Those #&@*$#& Redskins! They almost knocked me out of my Survivor Pool for the second year in a row at home against the inept St. Louis Rams. Washington couldn't even manage a single touchdown against the Rams this time but did hang on for a 9-7 victory. Crisis averted!
I do feel good so far this season, having used two teams that I normally wouldn't this early in New Orleans and Washington. I am guessing your Survivor Pool lost a few competitors last week with the Patriots being upset by the Jets, the Titans losing at home to the Texans, the Bengals winning at Green Bay and the Bears upsetting the Steelers. Unlike in Week 1, several underdogs came through last week.
I did warn that Week 2 was a difficult week to pick five "teams to swear by" and five to be "scared by." The Titans and Packers were both on my "swear by" list, but I told you I wasn't very confident in either of those and that the Skins were the top choice. Hopefully you listened. And I did hit it right on in recommending against the "scared by" list: the Eagles, Cowboys, Steelers and Chargers were all on there and they all lost, with three of those coming in home games.
Well, enough looking back, let's look forward to Week 3, where there appear to be at least a few one-sided matchups:
FIVE TO SWEAR BY IN WEEK 3
Baltimore Ravens (vs. Cleveland). This appears to be the lock of the weekend, as the Ravens have looked probably more impressive than anyone in the AFC. Suddenly this team has balance, with Joe Flacco looking like a Pro Bowler in his second season. The Browns, meanwhile, have one offensive touchdown this season, and that came in garbage time of the opening loss to the Vikings. Coach Eric Mangini says Brady Quinn remains his starter, but don't be shocked if you see Derek Anderson in the second half Sunday if Cleveland is blanked in the first half - a very real possibility. If this were NCAA football, I might be worried about Baltimore looking ahead to next week's game with New England, but I don't think that's a concern in the NFL.
Pittsburgh Steelers (at Cincinnati). I am going to break two of my rules here by picking a division game and the road team. But I think last week's loss was in a way a good thing for Pittsburgh. It no doubt reminded the team that repeating isn't going to be easy this year. The struggling Steeler ground game better get going, however, or this team won't be a legitimate playoff threat. The Bengals were very impressive in winning at Lambeau last week, but I just don't see the Steelers losing two games in a row. They have won seven in a row at Cincinnati as well.
Houston Texans (vs. Jacksonville). Clearly I am unable to gauge the Texas, as I thought they were a lock to beat the Jets in Week 1 and a similar lock to lose at Tennessee in Week 2. But the Jags are one of the five worst teams in the league, so they only way Houston loses this at home is if it suffers a major letdown in the wake of the Titan upset.
San Diego Chargers (vs. Miami). It's a short week for the Fins, who don't scare any opposing defenses with their dink-and-dunk passing attack. No way the Bolts lose two in a row at home.
Green Bay Packers (at St. Louis). I think the Rams' good effort last week was more about how totally mediocre Washington's offense is. Green Bay's offense is not mediocre.
FIVE TO BE SCARED BY IN WEEK 3
New York Jets (vs. Tennessee). Rookie QB Mark Sanchez looks terrific so far for New York, but this is simply a must-win game for the 0-2 Titans. I am aware that the Jets have won four of the past five in the series, including last year's 34-13 victory in Tennessee. But I just think Sanchez is due a bad game and that the Titans crank it up a notch in an effort to save their season.
New York Giants (at Tampa Bay). The G-men seem to have found two great replacements for Plaxico Burress in Mario Manningham and Steve Smith. The Bucs, meanwhile, just lost one of their key defensive players, Jermaine Phillips, for the season. However, this smells like a trap for a few reasons. First, New York may be without star defensive end Justin Tuck due to injury. Second, Bucs running back Derrick Ward is a former Giant, so he no doubt is dispensing a few tips this week. Third, the Giants are coming off a huge win in Dallas, so they are due for a letdown. The Bucs aren't very good, but they will be competitive at home and could pull the upset.
Chicago Bears (at Seattle). You might be leaning toward Chicago because the Seahawks seem likely to be without starting QB Matt Hasselbeck. But until the Bears can run the ball, they aren't worth a risk, especially in a tough road game.
New Orleans Saints (at Buffalo). The Saints showed last week in Philly that they don't need a dome to put on an offensive show. But I would say to remember what that Bills defense did to the Patriots offense for all but five minutes of the opener.
Dallas Cowboys (vs. Carolina). The Panthers are another 2008 playoff team that is winless and needs to save its season this week. Plus the Cowboys are likely to be without starting RB Marion Barber.
So, to recap: go with Baltimore as your top choice this week. That means no Saints, Redskins or Ravens for the rest of the year. Good luck, and see you next week.