College Basketball Handicapping: Mississippi at Tennessee Preview
by Robert Ferringo - 1/15/2010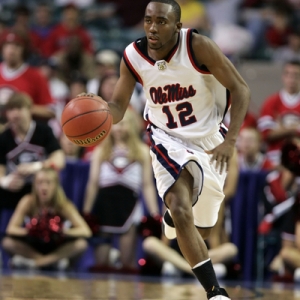 I've heard a million different ways that coaches have tried to improve their basketball teams. Dumping four of a team's best eight players has never been among those attempts.
The Tennessee Volunteers entered the season as a Final Four sleeper and through December, in my opinion, they were casting the largest shadow in the SEC. But, as I'm sure you've heard (and if you haven't, politely move along), that's when half of the Vols roster started acting out their own scene from "The Wire". But instead of earning Emmy's, the four players – Tyler Smith, Cameron Tatum, Brian Williams and Melvin Goins – left the Vols with an empty bench and almost no shot at postseason glory.
Or so we thought.
Since the incident, which resulted in Smith being kicked off the team and the other three players suspended indefinitely, the Vols have gone on a tear. They have won three straight games (with a pair of wins prior to their expulsion giving them a five-game winning streak) by an average of 17 points per game. And the three "short-handed" games have come over a feisty mid-major team (Charlotte), the former No. 1 team in the country (Kansas), and then a conference rival (Auburn) so it's not like they are beating up on fourth-tier schools.
The Vols will see if they can keep the momentum going this Saturday with a key SEC tilt between Tennessee and Mississippi. The game will be played at 1:30 p.m. in Knoxville and, at the time of this writing, there was no line. However, I expect the Vols to be listed around a seven- or eight-point favorite with a total in the high 150's.
The Volunteers are "in the bubble" as I like to say. I say that when a team, regardless of sport, seems to find a groove and almost go into a trance of success. Everything they do is right, every call goes their way, every bounce is in their favor, and the wins and fortune start to snowball and overflow. Generally this occurs in the eye of some emotional storm and usually it happens in the friendly cocoon of home.
It's usually a great idea to strap in and ride the wave of emotion straight to the window. And the Vols have been a piñata of profit over the last two weeks. So the question remains as to whether or not the Volunteers can keep the good times rolling with a big win over the Rebels this weekend.
Mississippi represents a step up in class from Auburn and Charlotte. Of course, if the Vols could overwhelm a Kansas team that was at the top of the pyramid they should be able to handle an erratic Rebels squad that has lost just about every significant test that it has had this season. Tennessee will be the fifth team ranked in the Top 25 that Ole Miss has faced this season. The Rebs have fallen against Villanova (by eight), at West Virginia (by 10) and at home against rival Mississippi State (by five).
Also, working in the favor of the Vols is that the home team has been overwhelming in this series over the past 10 years. The host is 9-1 straight up and 7-3 against the spread. Ole Miss is just 1-4 ATS in its last five trips to Tennessee and right now, with the strong support of basketball-crazed Knoxville, it's going to be pretty tough for the Vols not to run away with another near-perfect performance.
But there is still something dangerous about this Mississippi team. Two things that I think make them a live dog in this situations are their athleticism and their guard play. And while Tennessee is in that cloud of confidence the Rebels could sneak in and do some real damage.
Mississippi has five double-digit scorers and four of them are from the backcourt. They are No. 12 in the country in scoring and No. 68 in three-point shooting while employing a full run-and-gun style. And while the scoring comes from the ball handlers they also have four strong, athletic forward that can do some work around the basket. The best layer on their team is guard Chris Warren (16.3 points per game) followed closely by guard Terrico White (16.2) and if that duo gets hot it can turn out some lights.
The problem for Mississippi is that they are an extremely young team. They have zero seniors in their top seven players and rely on a bevy of sophomores to produce. I'm not sure if they have the experience that you want heading into the buzzsaw that is the Volunteers right now.
Also, Tennessee's success recently is not solely because of the emotion they are playing with. This team has one of the most versatile rosters in the nation. Wayne Chism is 6-9 but can do everything, and right now he has been the best player in the country over the past two weeks. Two other players (J.P. Prince and Scotty Hopson) are 6-7 with skills to play on the perimeter, score at the basket, and defend both inside and out. Mix in a bunch of gritty role players, more size off the bench (Renaldo Woolridge and Ken Hall), and this team still has a really good makeup.
Tennessee's problems over the last three seasons, in which they have underachieved significantly, have been a lack of motivation and focus. But, now galvanized by their recent off-court issues, this group of Volunteers is reaching its potential because it is digging deep. I think that they will stay in the bubble for at least one more game and I am uber-interested to see how this team produces when it finally leaves Knoxville and heads on the road in league play. And if Mississippi gets scared or if they simply settle for perimeter shots then I think that the storm will blow its way to the window at least one more time for the club with the most momentum in the country.
Robert Ferringo is a professional handicapper and he has gained over +300 Units over the past three college basketball seasons. You can purchase his college basketball picks here.
---
Most Recent College Basketball Handicapping