Non Conferrence College Basketball Betting = Less Risk. Earn up to 80% Of Your Profits in Just 2 Months.
by Doc's Sports - 10/17/2017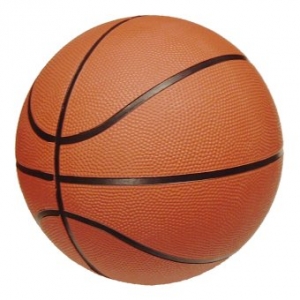 If there is one thing we at Doc's Sports have discovered in our nearly half-century of sports investing it is this: college basketball is by far, bar none the single best time of the year for gamblers to make serious cash. Bottom line: this is the time for you to get paid betting on sports.
At Doc's Sports that is exactly what we do, year-in and year-out. We have been here, in the trenches, beating the books and achieving consistent profits for our clients for 46 years.
While compiling an unbeatable track-record spanning more than four decades, we've come across a little "loophole" allowing you to scoop up as much as 80 percent of your yearly profit in a two-month span, with LESS risk than normal.
This "loophole" is placing daily bets on college basketball during nonconference play, the time of year when oddsmakers and the betting public are distracted by NFL football, bowl season, the NBA and the NHL. College basketball gets swept aside because not as many people are focused on the sport. That is one of several reasons why this creates a "soft market" situation for sports investing.
Don't believe it? Check out these numbers:
- Robert Ferringo has ravaged the books with 11 of 12 winning nonconference college basketball seasons for $63,500 in profit. He's the only person in the country we know of with this streak, and his clients would've septupled their bankrolls during that time...
- Indian Cowboy posted +$5,200 in profit last year in just the first two weeks of the season! He was up +$5,600 by Jan. 5 and was coasting the rest of the way. IC finished the season picking better than 66% winners, and his clients were in the black all season long.
- Doc's Sports has gone 7-1 with their Nonconference Game of the Year selections the last eight years (Seton Hall over Vanderbilt last year). Doc's has dominated the books the last six years, including posting the No. 1 season in the country during 2011-12 while helping $100 bettors make $12,940.
Our Handicappers Have The Best Track Records In The Entire Country!
Doc's Sports is one of leaders in college basketball handicapping, as Doc's specialist (Max) spends most of his nights watching games via satellite and specializes in the Mountain West Conference. Doc's is a consistent moneymaker year in and year out, including a winning overall year in 2017-18 and a stunning $12,070 run during the 2015-16 season. In 2011-2012 Doc's put up the best season of any handicapper in the country while banking $13,000 in total profit (more than +$26,000 the last seven years)! Doc's Sports is a near-perfect 7-1 with their Nonconference Game of the Year the last eight seasons, and this game will go in December of 2018 as truly one of the most sought-out games in the entire country. You can expect in-depth analysis for each and every play as well as our goal of a 65 percent winning percentage for the season. We'd love to have you on board, and you can sign up today.
Robert Ferringo is one of the elite college basketball handicappers in the country and in 2015-16 posted most profitable single-season in Doc's Sports 45-year history (+$16,900). Robert has posted 10 of 12 winning college basketball regular seasons and has devastated the books for 31 of 43 winning college basketball months. Robert has been at his best right out of the gate, producing an astounding 11 of 12 winning nonconference seasons while raking in $64,000 in early-season profit for his $100-per-Unit bettors. Robert's sides and totals took home an average of $8,000 in profit per season from 2011-2016. Robert went 170-108 (61.2 percent) with his plays of 5.0 or higher from 2008-2017 and nailed 64.3 percent (279-155) of his plays rated 4.0 or higher. That is a sustained run of success on big plays that no one in the country can match, and you can jump on The Victory Train today!
Raphael Esparza is coming off another winning season in 2017-18. He was the director of the race and sports book for Aria Resort and Casino and spent 15 years working for MGM Resorts International. His connections give him a HUGE competitive advantage, allowing him to get the inside scoop on injuries, suspensions and line movements. He had a personal-best season in 2015-16, ringing the register for an unbelievable $12,000 in profit on the hardwood, and over the past five years he is up over $17,500 in cash. Esparza is one of the most reliable handicappers around in all sports and is primed for another massive college basketball winter. He has posted five straight winning nonconference seasons, and you can check him out today.
Strike Point Sports is a proven commodity in the college hoops market and is going to turn in another fantastic season on the hardwood after a winning 2017-18. Strike Point has rolled out 9 of 12 winning college basketball seasons, and his backers have banked $28,000 in profit during that stretch. That includes their fantastic season in 2015-16 in which they earned over $5,300 in profit, following up their stellar 2014 ($10,400). Want consistency? SPS has turned a profit in 65 percent of the weeks they have had picks over the last 12 years. They have also hit better than 60 percent on plays of 5.0 or higher during that stretch and are a brilliant choice this season. Sign up today and start collecting!
Indian Cowboy has posted nearly +$18,000 in college basketball profit over the last five years. He does his best work in March Madness – including a 10-1 run last March – and has posted five straight winning postseasons for a combined $13,000 in profit, hitting 60 percent of his plays (91-60) in the process. He is known for these explosive runs, and you can expect one or two massive waves each season. Indian Cowboy has tallied seven of nine winning seasons for $25,000 in profit and uses a selective one-play-per-day approach. He is setting up for another big season and would love to have you on board.
Jason Sharpe is coming off one of his best-ever college basketball seasons, banking +$5,010 in 2016-17. Sharpe exploded for a +$9,500 run from Dec. 5 to Jan. 16 and is looking to burst out of the gates again this season. Sharpe went 11-3 with his college plays rated 5.0 or higher last season and has been good for three of five winning college basketball seasons overall. You can take advantage of us ultra-selective style by signing up today.
Alan Harris posted a wire-to-wire winning college basketball season in 2017-18 and was one of the top profit producers in the country, burning the books for over +$7,300. Harris posted +$5,000 in profit in the first month of the season alone, meaning players were beating the books with the sportsbooks' own money the rest of the way. Check out this handicapper today.
Allen Eastman is one of the most accomplished and successful sports handicappers in the country and has nearly 40 years of experience. Eastman beat the books again with a profitable 2017-18 college basketball season, and he is looking to pick up where he left off last year after a +4,000 March run. Eastman closed out the season on a +$7,000 long-term run, and you can join him in a partnership in profit today.
Vernon Croy also has college basketball service. Croy generally releases one play per day and is looking for a bounce-back year on the college hardwood.
Mike Davis is a very selective college basketball handicapper and is very judicious with his top plays. When Davis goes big, you don't want to miss out.
Tony George joined Doc's Sports in 2017 and is looking for a big rebound year this winter in college basketball. George has been releasing plays online for over 20 years.
Scott Spreitzer is the latest top-notch handicapper to join Doc's Sports, signing on in April of 2018. Spreitzer is looking forward to his first season releasing plays at Doc's, and we expect big things.
All of the handicappers on the advisory board handicap college basketball. As a whole, this is the most profitable sport that we offer and I would strongly encourage you to take advantage of our multi-handicapper discounts that we currently offer. If you have any questions or would like to sign-up via the phone please call our Las Vegas office at (866) 238-6696.
Be sure to check out each of the individual college basketball handicappers' pages on the left side bar under the "Advisory Board" section for daily Free Sports Picks and updated information. You can also find information about which handicapper has the big play for the day!
These are THE most successful, consistently reliable college basketball handicappers in the country. In fact, let me give you the real, honest truth by showing you the following:
Your Personal Invitation To Profit With Us This Year...
At A $100 Discount Until November 21!
(Note: The season starts November 6th so please hurry!)
I want to show you how much I appreciate the business you have done with us. That's why I'd like to extend my hand and offer you a special, existing-customers-only discount to join us for another year of fun and record-breaking profit.
You'll get a full season of college basketball picks for just $849. That's a $100 discount, until November 21 only. Plus, you'll also receive several one-time bonuses as my way of saying "thank you" for your loyalty!
Bonus No. 1: 3-For-1 Handicappers to Start the Season ($395 value)
When you sign up for the full-season package for the college basketball season, you'll be able to choose from THREE of our top handicappers for the first two weeks so you can compare their services. After the two weeks you simply let us know which one of the three handicappers you want to continue with for the remainder of the season, based on style, service and, of course, performance. This is not something any other services would have the confidence to do.
Bonus No. 2: One Week Of Free Football Picks ($99 Value)
Most of our college basketball clients are huge football lovers as well. That's why I'll include one free week of football picks from ANY of our handicapping experts of your choice.
Here's what you need to do to get started...
Option No. 1: Log in and sign up for one of the handicappers full season NCAABB season and then email us at service@docsports.com and let us know which of the 2 other handicappers you want as your bonus handicappers.
Option No. 2: If you prefer talking on the phone, give us a call at 1-866-238-6696. As you know, our staff is very friendly and will never, ever pressure you into anything.
Best of luck,
Wade
GM, Doc's Sports
P.S. You WILL profit. If for some strange reason you follow our picks and don't show a profit, we'll stand behind you and work for free, giving you new picks until you do profit. That's a personal guarantee!
P.P.S. On the enclosed page I've listed out a few of the incredible success stories we've received recently. Keep in mind this is a partial list. There are nearly 100 glowing reviews on our website, and this grows each year. We'd like for you to be one of them and to hear your story.
I am so glad that I recognize I'm an above average technical guy at best. I have my program I play around with but when it comes to making money I stick with Doc's. THANK YOU for the 8 Unit Under! That was a $400 profit for me. Again, you guys are the "go to cappers" if one wants to win on the BIG Unit plays. (I could bet more but stick to my money management principles. ((And my account at 5Dimes is doing better than my 401K over the last 4 years.)) The article regarding money management on Doc's website is must reading for any sports bettor.)
- DR J.H.
Good Morning Doc(s):

Last night I purchased your one day College Basketball Package because I wanted to evaluate your service. You also advertised an 8 unit play for last night. Never did I imagine that you would go 4 for 4 with WINNERS including your 8 unit pick. Your results have made it impossible for me to not include Doc's Sports as an ongoing addition to my wagering strategy moving forward!!! There is nothing better than waking up early the next morning and checking your results to find ALL WINNERS by following your advice last night. The best part about it is that you not only produced a great return but you and your staff kept your word and even though I don't have any history of being a long term client, you still creatively worked with me to prove the value of your service!!!

Thank You Doc(s)!! Although I have to be honest that your fees are going to add up for me because I do not plan to look at playing any basketball or football games anymore without including your advice!!!

I really appreciate your effort and insight and keep up the fantastic service Doc(s)!!!

Thanks again!! (from a very impressed new customer)

John P
708-xxx-xxxx
xxxxxxxxx@hotmail.com
Good afternoon Wade Allen.

I spoke to you around 11 eastern concerning my college basketball package that was purchased. I wanted to take a moment to thank you for your superior customer service. You were polite and understanding to my situation. I will be calling you concerning a paid extension for your MLB service next Saturday.

I appreciate your time. Have a great day.

Respectfully,
C.F.
Brian
My sportbook accounts have increased 10-fold in the last two months and 3-fold in the last three weeks, largely from the fantastic picks your service has provided. I could not be happier with your service than I am. My goal of quitting my day job and being a full time professional gambler is within sight. I am writing this to you because I just wanted you to know how grateful I am for your services. I would recommend, without hesitation, Doc's Sports to anyone I know who is interested in following my lead and pursuing the life of Sports Wagering as a means to create both income and a retirement investment strategy. Thank you for all you folks do! You are fabulous!

Sincerely,
William Z
Just a short note to give a HUGE THANKS to Jason Sharpe last night on his MLB Game of the Year between the Miami Marlins and the Boston Red Sox. He was right on with his Red Sox pick and they hammered the Marlins 15 �" 5.

Then to top off the night DOCS PICKS hit all three (3) of their MLB picks netting me over $2500 for one nights work.

Docs has really been honing in on this years MLB and as a first year user I am hooked on your expertise.

I began the season with a buy in for my XXXXXX account of $2,000 and just a couple months into the MLB season I am over $10,000. I use a very detailed STEPPING stone betting system that changes my units up and down depending on my account balance. The more I have in my account the higher my UNIT AMOUNT IS and vice versa for those days that produce losses.

Money management and EXPERT ADVICE from Docs is truly a solid way to offset your income and build equity in CASH.

I am a believer.

CS
No matter what package you go with you are guaranteed to win. I know because they have extended my picks until I am ahead. No questions. No bullXXXX, as long as you stay in the game you will come out a winner.
Thanks to Doc's

Mike
My experiences with Doc sports have always been pleasant!

A few years back before a trip to Vegas I purchased the weekend package, this resulted in a fantastic sports betting weekend for me, one of the few times I have left Las Vegas in the black! haha!

Even their free picks via email are usually successful, I really enjoy their input on games, its nice seeing what their handicappers have to say regarding a certain side.
Chris