Non Conference College Basketball Betting = Less Risk. Earn up to 80% Of Your Profits in Just 2 Months.
by Doc's Sports - 10/29/2020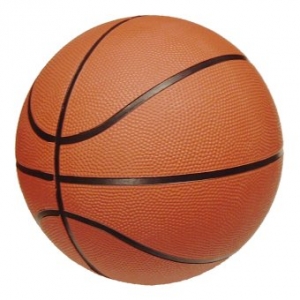 If there is one thing we at Doc's Sports have discovered in our nearly half-century of sports investing it is this: college basketball is by far, bar none the single best time of the year for gamblers to make serious cash. Bottom line: this is the time for you to get paid betting on sports.
At Doc's Sports that is exactly what we do, year-in and year-out. We have been here, in the trenches, beating the books and achieving consistent profits for our clients for 49 years.
While compiling an unbeatable track-record spanning more than four decades, we've come across a little "loophole" allowing you to scoop up as much as 80 percent of your yearly profit in a two-month span, with LESS risk than normal.
This "loophole" is placing daily bets on college basketball during nonconference play, the time of year when oddsmakers and the betting public are distracted by NFL football, bowl season, the NBA and the NHL. College basketball gets swept aside because not as many people are focused on the sport. That is one of several reasons why this creates a "soft market" situation for sports investing.
Don't believe it? Check out these numbers:
- Robert Ferringo has ravaged the books with 13 of 14 winning nonconference college basketball seasons for $64,500 in profit. He's the only person in the country we know of with this streak, and his clients would've rolled their bankrolls over nearly seven times during this period...
- Doc's Sports has gone 10-1 with their Nonconference Game of the Year selections the last 10 years (Louisville over Michigan last year). Doc's has dominated the books the last seven years, including posting the No. 1 season in the country during 2011-12 while helping $100 bettors make +12,940…
- Arun Shiva opened last season with five of six wins and his clients were up +2,170 before last season was even a week old. Shiva has been at his best at the beginning and the end of the season (6 of 7 winning March's) and he's primed for another hot start this year…
Our Handicappers Have The Best Track Records In The Entire Country!
DOC'S SPORTS is one of leaders in college basketball handicapping, as Doc's specialist (Max) is a consistent moneymaker year in and year out. That includes a profitable campaign in last year's Corona-shortened season. Doc's has posted multiple in-season runs of $12,000 or more and has earned nearly +$30,000 over the course of the last 10 years on the hardwood. Doc's Sports is a near-perfect 10-1 with their Nonconference Game of the Year the last 11 seasons, and this game is truly one of the most sought-out games in the entire country. We'd love to have you on board, and you can sign up today.
ROBERT FERRINGO is one of the elite college basketball handicappers in the country and has posted 11 of 14 winning college basketball regular seasons. He has devastated the books for 41 of 59 winning college basketball months and has rocked the books for 13 of 14 winning nonconference seasons (+$68,500). Robert averaged +$8,000 per season from 2011-16 and over the last 12 years has gone an outstanding 403-254 (61.3 percent) on plays rated 4.0+. That is a sustained run of success on big plays that no one in the country can match, and you can jump on The Victory Train today!
RAPHAEL ESPARZA is coming off another winning college basketball season in 2019-20, and over the last seven seasons is up nearly +15,000. Esparza was the director of the race and sports book for Aria Resort and Casino and spent 15 years working for MGM Resorts International. His connections give him a HUGE competitive advantage, allowing him to get the inside scoop on injuries, suspensions and line movements. Esparza is one of the most reliable handicappers around in all sports, and he has posted five of six winning nonconference seasons. Check him out today.
Arun Shiva (Indian Cowboy) was able to beat the books in the shortened 2019-20 college basketball season and he is absolutely one of the top basketball handicappers in the industry. Shiva has tallied +9,000 in college hoops profit since 2013 and has been at his best at the biggest times, posting 6 of 7 winning March Madness runs. He has exploded for some huge runs and monster seasons on the college hardwood and is one of the best bets to get the job done again this year.
STRIKE POINT SPORTS is a proven commodity in the college hoops market and has rolled out 9 of 14 winning college basketball seasons. That includes their fantastic season in 2014-15 (+10,400) and 2015-16 (+5,300) seasons. Want consistency? SPS has turned a profit in 60 percent of the weeks they have had picks over the last 14 years. Sign up today and start collecting!
JASON SHARPE posted one of his best-ever college basketball seasons just two years ago, banking +6,080 in 2018-19. Sharpe exploded during the postseason that year, earning +5,000 over the last month of the season and dominating the NCAA Tournament. Sharpe has earned four of seven winning college basketball seasons. You can take advantage of us ultra-selective style by signing up today.
ALAN HARRIS posted a wire-to-wire winning college basketball season in 2017-18 and was one of the top profit producers in the country, burning the books for more than +$7,300. In 2018-19 Harris exploded to +$9,200 in profit the first two months of the season, meaning players were beating the books with the sportsbooks' own money the rest of the way. He is an aggressive handicapper that likes to play a lot of picks each day. If you love action, check him out today!
ALLEN EASTMAN is one of the most accomplished and successful sports handicappers in the country and has nearly 40 years of experience. Eastman beat the books again with a profitable 2017-18 college basketball season, and he will do it again. Eastman bets his own money on every single pick he releases to his clients, and you can join him in a partnership in profit today.
DOUG UPSTONE is the newest addition to the Doc's Sports team and has more than 16 years of sports betting experience. Upstone is a very selective college basketball handicapper and does his best work early in the season. In 2018, he went on a 42-30, +3,600 run and in 2017 went on a sustained 89-55, +6,400 run on the hardwood. Sign up and put him to work for you today!
TONY GEORGE has 28 years of experience in handicapping and is looking forward to a big year in college hoops. George joined Doc's Sports in June of 2017 exclusively. He is one of the most consistent, well known, and most respected handicappers in the sports gaming world, and you can get signed up with him today!
SCOTT SPREITZER is one of the latest top-notch handicappers to join Doc's Sports, signing on in April of 2018. Spreitzer has spent 25+ years in the world of sports betting, and he's a pro's pro. Spreitzer is looking forward to a big winter of college basketball plays at Doc's, and we expect big things.
VERNON CROY also has college basketball service. Croy generally releases one play per day and is looking for his best year ever on the college hardwood. Croy has been betting on college basketball for 20 years and is going to continue his selective approach this winter.
All of the handicappers on the advisory board handicap college basketball. As a whole, this is the most profitable sport that we offer and I would strongly encourage you to take advantage of our multi-handicapper discounts that we currently offer. If you have any questions or would like to sign-up via the phone please call our Las Vegas office at (866) 238-6696.
Be sure to check out each of the individual college basketball handicappers' pages on the left side bar under the "Advisory Board" section for daily Free Sports Picks and updated information. You can also find information about which handicapper has the big play for the day!
These are THE most successful, consistently reliable college basketball handicappers in the country. In fact, let me give you the real, honest truth by showing you the following:
Your Personal Invitation To Profit With Us This Year...
At A $100 Discount Until December 16!
(Note: The season starts November 25th so please hurry!)
I want to show you how much I appreciate the business you have done with us. That's why I'd like to extend my hand and offer you a special, existing-customers-only discount to join us for another year of fun and record-breaking profit.
You'll get a full season of college basketball picks for just $849. That's a $100 discount, until November 21 only. Plus, you'll also receive several one-time bonuses as my way of saying "thank you" for your loyalty!
Bonus No. 1: 3-For-1 Handicappers to Start the Season ($395 value)
When you sign up for the full-season package for the college basketball season, you'll be able to choose from THREE of our top handicappers for the first two weeks so you can compare their services. After the two weeks you simply let us know which one of the three handicappers you want to continue with for the remainder of the season, based on style, service and, of course, performance. This is not something any other services would have the confidence to do.
Bonus No. 2: One Week Of Free Football Picks ($99 Value)
Most of our college basketball clients are huge football lovers as well. That's why I'll include one free week of football picks from ANY of our handicapping experts of your choice.
Here's what you need to do to get started...
Option No. 1: Log in and sign up for one of the handicappers full season NCAABB season and then email us at service@docsports.com and let us know which of the 2 other handicappers you want as your bonus handicappers.
Option No. 2: If you prefer talking on the phone, give us a call at 1-866-238-6696. As you know, our staff is very friendly and will never, ever pressure you into anything.
Best of luck,
Wade
GM, Doc's Sports
---
Most Recent College Basketball Handicapping