College Basketball Handicapping: Conference USA Tournament Preview
by Matt Severance - 3/8/2010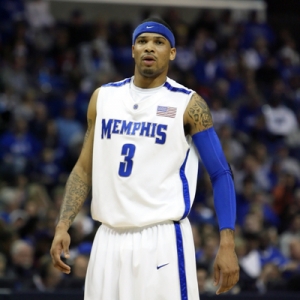 Thanks to John Calipari leaving Memphis for Kentucky, this year's Conference USA Tournament actually might have some drama. Under Coach Cal, Memphis was completely dominant in CUSA and had won the previous four conference tournaments. This year's Tigers may need to make it five in a row if they want to return to the Big Dance as they are squarely on the bubble of the NCAA Tournament.
UTEP is clearly the team to beat this year in Tulsa, as the Miners are the top seeds for the first time and are on a 14-game winning streak. UTEP, 7/4 betting favorites at Bodog, won the regular-season title by three games, having lost just once in conference play (Jan. 13 at Houston). The Miners, one of four teams with a first-round bye, open against the SMU/Central Florida winner. They are led by first-team all-conference selection Randy Culpepper (18.1 points per game) and second-team pick Derrick Caracter (14.3 ppg, 8.4 rebounds per game, 55.2 percent shooting from the field), a former top Louisville recruit who spent two seasons with the Cards before transferring. Caracter had a last-second dunk to beat UAB in the regular-season finale. The Miners seem best prepared to play in a neutral site as they have won seven road games in a row (6-1 ATS).
Obviously, Tulsa (7/2 at Bodog to win) should have somewhat of a home-court advantage for the C-USA Tournament, and the Golden Hurricane have reached the championship game the past two years. They are led by first-team all-conference guard Ben Uzoh, who averages 15.4 points and 4.7 rebounds per game. The Golden Hurricane open against Rice, a team they beat, 62-58, in Tulsa back on Jan. 23. But Tulsa has no momentum going, having lost five of their final seven games, including a 22-point wipeout at Memphis to close the regular season – Tulsa has lost 12 straight to Memphis.
Could Memphis (5/2 at Bodog) win this tournament under first-year coach Josh Pastner? The Tigers seem to be peaking at the right time, having beaten UAB and Tulsa in the final week of the regular season. Sophomore guard Elliot Williams, a transfer from Duke who didn't have to sit out a year because of special family reasons for transferring, was named first-team all-conference this week as well and topped the 20-point mark in 16 games this year, the fourth-highest single-season total in Tiger history. The Tigers closed the year with seven wins in eight games (4-4 ATS) and have two Top 50 wins (both over UAB) along with a 7-5 record vs. the Top 100, so they might sneak in with an at-large if they don't win this.
UAB (5/1 at Bodog) is certainly a threat to win this week behind junior Elijah Millsap. The younger brother of Jazz forward Paul Millsap was a breakout star this year, ranking fifth in C-USA in scoring (16.0 ppg) and leading the league in rebounding despite the fact he's a guard. However, the Blazers enter on a two-game losing streak and are 0-4 this year combined against the top two seeds in this tournament.
The best player in the tournament is probably Houston senior guard Aubrey Coleman, the nation's leading scorer this season at 26.0 ppg. He had the second-most points in a season in conference history with 420. Houston opens with East Carolina, a team the Cougars beat by 19 on the road earlier this year. Houston (part of the field at 15/1 to win this tournament) has beaten good teams Memphis, UTEP and Marshall this season but lost to 8-21 Tulane. UH is not a good road team.
Play tips off Wednesday, with the championship game on Saturday. Here's the schedule of the first two rounds:
Wednesday
(7) Houston vs. (10) East Carolina
(6) Southern Miss vs. (11) Tulane
(5) Tulsa vs. (12) Rice
(8) SMU vs. (9) UCF
Thursday
(2) Memphis vs. HOU/ECU
(3) UAB vs. USM/TLN
(4) Marshall vs. Tulsa/Rice
(1) UTEP vs. SMU/UCF
---
Most Recent College Basketball Handicapping