NBA Handicapping: How To Handle Injuries
by Nicholas Tolomeo - 3/4/2010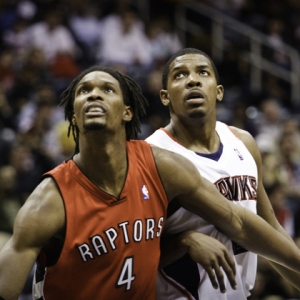 It is the stretch run of the NBA regular season but it is also the time when injuries begin to catch up to teams and teams voluntarily rest players who may be showing signs of wear and tear as the playoffs approach. Here is a breakdown of which teams will be hurting the most from having players out of the lineup and which teams are in store for a boost with the return of key players.
Chicago Bulls
Just as the Chicago Bulls start their surge in the Eastern Conference they have been forced to shut down Joakim Noah for three weeks because of a left foot injury. The Bulls had been 6-2 ATS without Noah in their lineup this season but since this recent injury the Bulls dropped two consecutive games SU and ATS. After the Bulls' trade deadline moves, this team is no longer built to win without Noah and they will struggle in the next coming weeks although a healthy and rested Noah will pay dividends when the Bulls reach the postseason. Until then avoid the Bulls.
Cleveland Cavaliers
Shaquille O'Neal will be out of the Cavaliers lineup until late April after thumb surgery but he has been out of their lineup plenty this season already. Shaq only averages 23 minutes per game. A player sure to pick up the bulk of his minutes and responsibility is Antawn Jamison, who averages over 34 minutes per game and is much more productive. O'Neal can help this team but they are actually a much better bet with Jamison in the lineup. The Cavaliers were 2-4 ATS without Shaq earlier this season when the big man missed games but since acquiring Jamison they are 3-0 ATS without Shaq. Look for that trend to continue.
New Orleans Hornets
Chris Paul is healing quickly from the meniscus tear in his left knee, but for bettors could be a bad thing. With Paul out of the lineup rookie Darren Collison has exploded and really taken over this team. With Paul sidelined they are 14-9-1 ATS (compare that to 16-22 ATS with Paul). In a perfect world you would think that combining Paul and Collison with his newfound confidence would make the Hornets that much deadlier. But that is not how things work in the NBA. It will be interesting to see how those two coexist.
Toronto Raptors
Raptor fans all over Canada can only hope that these last six games Toronto has played without Chris Bosh are no preview of what they can expect next year. Without their All-Star forward in the lineup the Raptors have looked like a shell of their previous self. They are 2-4 SU without him and 1-5 ATS. They have routinely been blown out; first by 14 points against Portland, then by 20 points against Oklahoma City and then by 24 points at the hands of Houston. If anything, this recent string of awful basketball has to convince Toronto management to back up the pay truck in Bosh's driveway and unload it.
Bettors need to remember that when Bosh returns to the lineup, Toronto could be the strongest value in the NBA. Before he left the Raptors were in the midst of an 18-7 SU and 16-9 ATS run. They can easily regain that momentum with him in the lineup.