College Basketball Handicapping: High-Profile Bubble Teams
by Trevor Whenham - 3/4/2010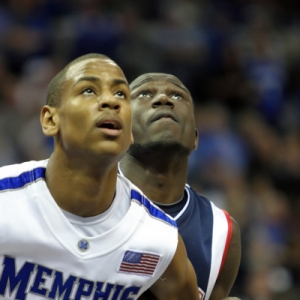 The NCAA Tournament is now just around the corner. That means that for a lot of teams the next week or two are absolutely crucial - the difference between going to the dance and having to settle for a lesser tournament that no one cares about. There are some big-name programs fighting for their lives right now - and perhaps fighting a losing battle. Here's a look at five high-profile bubble teams:

UConn - Some March Madness brackets have the Huskies in and others have them out, but either way there is no denying that they have absolutely no margin for error, and that another loss would likely be fatal. They lost to Louisville on Sunday and Notre Dame on Wednesday, so they are already riding a two-game streak that doesn't build their case. They would be easy to write off entirely if it weren't for three very impressive victories. They beat then-No. 1 Texas and West Virginia at home, and stunned Villanova on the road. Those games are a sign of the tempting potential that this squad has, but bad losses to teams like Cincinnati and Michigan make the realization of that potential seem unlikely. The Huskies aren't helped by the fact that they are just 2-7 in true road games. In order to overcome that and make the tournament they'll need to beat up on South Florida on Saturday, and then make a surprising run in the Big East Tournament - at least a couple of wins. They'll also need to rely on the absence of a large number of impressive showings from other bubble squads.

Cal – It's absolutely amazing to me how bad the Pac-10 is right now. Just think about this - not only are there no locks for the tourney in the group right now, but there isn't a consensus bubble team right now. As things stand now there is a very good chance that the only Pac-10 team in the tournament will be whoever wins the conference tournament. The best of the bad bunch seems to be Cal, so they get the lukewarm nod out of the conference. Washington or Arizona State are the only other squads that seem to even have a hope, but they are only distant figures in the bubble picture as well. Cal's bubble situation is simple, then - win the tournament and they are in the field. Lose and they almost certainly aren't.

Florida - Florida hasn't been in the field since the second of their consecutive championships. they would obviously very much like to be back. They are currently on the inside in most brackets right now, but they certainly aren't making things easy for themselves. They had a game against Vanderbilt on Tuesday that they really needed to win, and they lost it. A win there could have made them reasonably comfortable. Instead, they are desperate, and they have to finish out the season at Kentucky. It's obviously not reasonable to expect them to win that one, but at the very least they have to keep it close. If they can do that and then win probably two SEC Tournament games then they are going to make the field. Otherwise, things are going to be tense on Selection Sunday. Of course, a win at Rupp would almost certainly earn them a spot in the field, so in that sense they control their own destiny.

Memphis - The Tigers have done an admirable job of adjusting to life without John Calipari and Tyreke Evans this year - likely better than many people expected them to do. They aren't in the dominating position of strength that they have become accustomed to in the C-USA, though, so they are going to have to play their way in as a likely at-large team. For the Tigers the C-USA tournament is going to be especially important. The conference is in a position to likely have two teams in the NCAA field, and Memphis needs to make sure that they are in line to be one of them. The best way to do that is, of course, to win the conference tournament themselves. If they can't do that, though, then they need UTEP to do so. The Miners are the regular season champs, and will likely be in whether they win the tournament or not. If UTEP loses the conference tournament, and someone other than Memphis wins it then the Tigers would be on the outside looking in. If UTEP does win and Memphis puts up a good showing then they should be in good shape - the only other likely team is UAB, and Memphis just got a huge win over them.

Notre Dame - The Irish are playing without star player Luke Harangody, but you'd never guess it by their recent success. They beat UConn this week to earn their fourth victory over RPI Top 50 teams from the Big East. They have been respectably good in conference, but their problem is that their non-conference schedule was pathetic - just the 224th-hardest in the nation. Not only did they play a weak non-conference schedule, but losses to Northwestern and especially Loyola Marymount are more than a little embarrassing. They close out the conference season at Marquette on Saturday, and a win there would certainly help their cause. Without it they are likely in the position of so many other teams - needing a deep conference tournament run to prove their worth.


---
Most Recent College Basketball Handicapping