2010 Kentucky Derby Trends
by Trevor Whenham - 4/28/2010


Get our 2021 Kentucky Derby coverage including Picks and Odds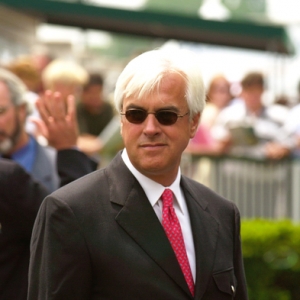 It used to be that there were trends in the Kentucky Derby that you just couldn't argue with, and which made it easy to rule horses out of betting consideration. The times they are a-changing when it comes to preparing horses for the Derby, though, so much of what used to be all but guaranteed just isn't as reliable or applicable anymore. Here's a look at a few of the more time-tested Kentucky Derby trends to see how they are holding up, and how they affect this year's race:

Layoffs - This one used to be absolutely golden - if a horse hadn't run a prep race in the month leading up to the Derby then you could toss him out. The reasoning was logical - a horse needs races to get race-fit and to be mentally prepared for the challenges of the Derby.
Thanks to Barbaro, though, we can no longer trust this. There was a 50-year stretch from Needles in 1956 to Barbaro in 2006 in which a horse hadn't won off a four-week or longer layoff. But then Barbaro won after resting for five weeks following the Florida Derby.
Two years later, Big Brown did the same thing again. Now more rest seems to be preferred, and it's hard to know what to think.
This year there are four horses that last ran five weekends ago - Conveyance, Dean's Kitten, Discreetly Mine, and Mission Impazible. More significantly, there are several that have been out of action even longer.
Devil May Care, the filly facing the boys for the first time, does so off a six-week rest. Ice Box emerges from the Florida Derby, which was run six weeks before Kentucky this year. Most stunning of all, though, Homeboykris, a very lightly-regarded runner owned partly by Joe Torre, hasn't run since finishing second in an allowance race on Feb. 27 - a layoff of nine ridiculous weeks.
If any one of these listed horses wins this race then the consideration of layoffs for handicapping the Derby will be dead for good. One that that stands out from this group is that three of the horses are trained by Todd Pletcher. If he adds to his 0-for-24 Derby streak this year and another layoff horse doesn't win then this is an area where he would likely face criticism - one of many.

Gate 20 - This one is actually interesting because it was never really a strong trend in the first place, but people always mentioned it anyway. The theory is that it is extremely hard to win out of the far outside gate because you have to run so much further. Before Big Brown won out of the 20 spot in 2008 it had only happened once before.
The thing is, though, that the current trend of full Derby fields is a reasonably new thing. There have only been 20 or more starters in the race 15 times since 1900. The fact that there have been two winners, then, is quite remarkable - that's one win per 7.5 starts, which is far higher than the expectation for any starting position.
You can rule out Sidney's Candy for any number of reasons if you want, but the fact that he is starting as close to the outer rail as a horse can shouldn't be one of them.

Synthetics - I hate every single thing about synthetic surfaces. They don't provide the safety and protection that they are supposed to, racing is boring to watch on them, and the transition from them to dirt surfaces is far from smooth.
The advent of prep races on synthetic surfaces has created a massive headache while providing nothing positive - and it has ruined a great prep race in the Blue Grass Stakes as well.
There has yet to be a horse that has won the Derby after succeeding primarily on synthetics - Street Sense ran his last prep race on synthetics but it was a disaster - and until there is one we have to assume that a horse that hasn't beaten good competition on dirt before the Derby won't do it for the first time at the Derby.
That rules out several horses this year. Sidney's Candy has never been on dirt. Stately Victor has been a beast on synthetics and totally useless on dirt. Dean's Kitten is a synthetic specialist as well.
Synthetic advocates will argue that horses like Lookin at Lucky and American Lion started on synthetics but had career-best races in their dirt debuts. That is true, but we've yet too see a horse do the same at Churchill on this stage, and I don't expect that to start now.

Experience - This is the most striking example of a shift in training philosophy that there is. It used to be that horses need a strong base of experience as a three year old to win this race. Just seven times since 1937 before last year had we seen a horse win the Derby with fewer than three starts as a three year old. If a horse had run that rarely then it was very hard to back them.
Last year Mine That Bird had only run twice, though, and this year there seems to be a good chance that we'll see another winner that has been lightly raced this year.
Incredibly, eight of the 20 starters, including favorite Lookin at Lucky, have only run twice this year. Experience over their whole career is also an issue for Derby horses. Since 1933 we have only seen four horses that have won with fewer than six career starts. Three of those horses had started five times, and Big Brown was a total fluke with three starts.
This year there are three horses - Conveyance, Devil May Care, and Mission Impazible - that only have five starts. Again, the last two of those three are Todd Pletcher horses, so he'll be criticized for ignoring the lessons of history if he doesn't win this race.

Check out Doc's Sports homepage for the most updated Kentucky Derby Odds, post positions and field lineup, along with daily exclusive content, each day leading up to the Run for the Roses on Saturday, May 1. We also offer our expert Kentucky Derby Picks for just $20! Call us toll-free at 1-866-238-6696 for more information.