2023 Kentucky Derby Betting Trends and Handicapping
by Joey House - 5/2/2023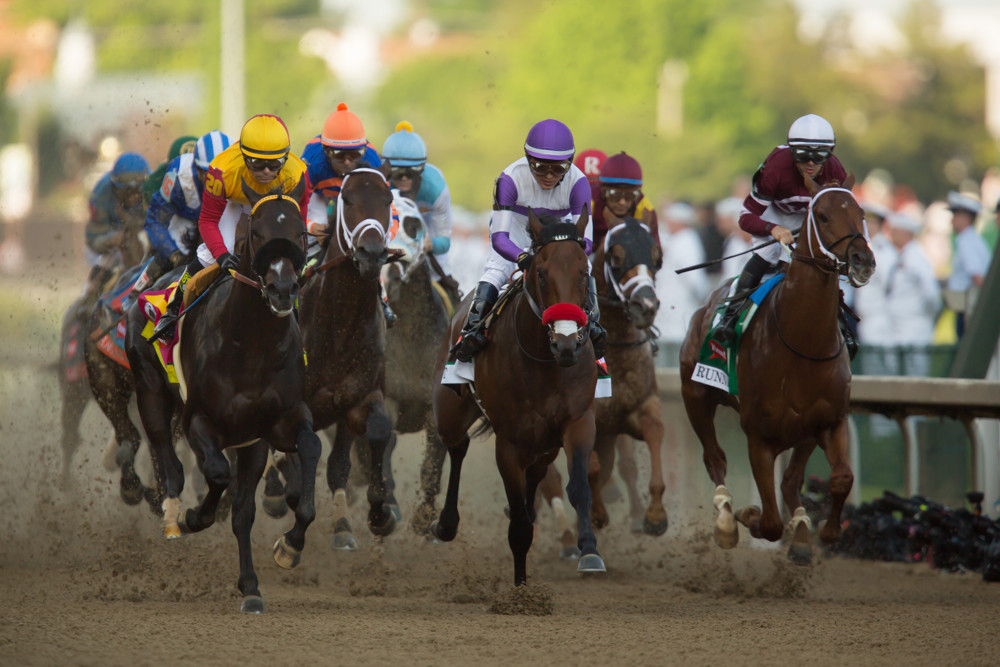 Because of the incredible popularity of the "Run for the Roses", there are more trends than systems winners sired by Northern Dancer (considered the greatest horse sire ever). Let Doc Sports help you navigate the murky waters of horse handicapping and be your guide to the winners' circle.
Get sports picks for every league and nearly every matchup on Doc's free picks page.
One of the first places to start your handicapping trip is the concept of speed. One of the most commonly used metrics is the Beyer speed rating. A Beyer speed rating is a measure of how fast a horse ran in a particular race, adjusted for track conditions, distance, and other factors. It was developed by Andrew Beyer, a horse racing journalist, and handicapper, and is widely used by bettors and horse racing enthusiasts to evaluate a horse's performance and potential for future races.
Twenty-eight of the last 31 winning Kentucky Derby horses (90.3%) had a career-best Beyer speed rating of 95 or better. Eleven of the past 13 champions had a rating of 100 or higher. Three different horses in this year's race have posted a 100 or higher: Forte (100), Practical Move (100), and Two Phil's (101). Four others had ratings over 95: Tapit Trice (99), Kingsbarns (95), Verifying (99), and Reincarnate (95).
In horse racing, tactical speed is an important factor that can make or break a horse's performance. This refers to a horse's ability to maintain its speed during a race while conserving energy. This is a critical skill for horses with tactical speed, as it enables them to make a well-timed move and overtake their rivals in the latter stages of the race. From 2014 through 2022, seven of the nine Kentucky Derby winners stalked the leaders from no further back third place. In 2019, Maximum Security won as the pacesetter but was disqualified for interference. While sometimes sharp paces can lead to a deep closer finishing (last year's 80-1 longshot Rich Strike is the epitome of this example), the value of tactical speed is widely recognized as being a tremendous asset to possess. A few horses that are strong in this area are Verifying, Forte, Tapit Trice, and Mage.
Another concept that you often hear about in horse racing is class. Class refers to the level of competition that a horse is racing in. The class of a race is typically determined by the purse or prize money offered, as well as the quality of horses competing. The higher the class of the race, the tougher the competition, and the more skilled and experienced the horses will generally be. So, when a horse boasts an impressive unbeaten record, the first thing I check is to see the class of their competition. California racing has some of the best racing in terms of class, and this is borne out by the fact that seven of the last 11 horses who won the Kentucky Derby wintered in California. In addition, there have been five other horses who have finished in the money over the past dozen years at the Derby. Contenders from this year's Kentucky Derby that are based in California include Practical Move, Reincarnate, and Skinner.
It is no surprise that there is a strong correlation between horses who had won their prep race and Kentucky Derby winners. Ten of the last 12 Derby "winners" entered off a victory (2019's Maximum Security won the race but was disqualified for interference. For this system, I'm including that win). Refining that system just a bit, seven of those 12 entered the Derby undefeated for the season. This year's horses that won their final prep race are the following: Forte, Practical Move, Angel of Empire, Tapit Trice, Two Phil's, Lord Miles, Derma Sotogake, Kingsbarns, and Confidence Game. Out of that group, Forte, Practical Move, Tapit Trice, and Kingsbarns were undefeated.
"The Road to the Kentucky Derby" is a points-based qualification system that allocates points to the horses based on their finishes in these races. Races start in the preceding fall and run until April, just a month before the Derby. While the races in the fall don't award that many points compared to their spring counterparts, racing as a 2-year-old is nevertheless almost mandatory for the Derby winner. Since 1882, there has only been one horse to win the Derby without racing in his 2-year-old season. Granted, that one horse was Justify in 2018, and he went on to become the latest Triple Crown winner. However, still, the odds show the importance of getting races on the horse's resume. Two Derby contenders this year did not race as a 2-year-old: Kingsbarns and Mage.
Get expert sports picks on every game, or if you want our very best bet premium picks by the experts, sign up for your free $60 account with a guarantee.