Best Trifecta Bets for the Kentucky Derby 2023
by Joey House - 5/2/2023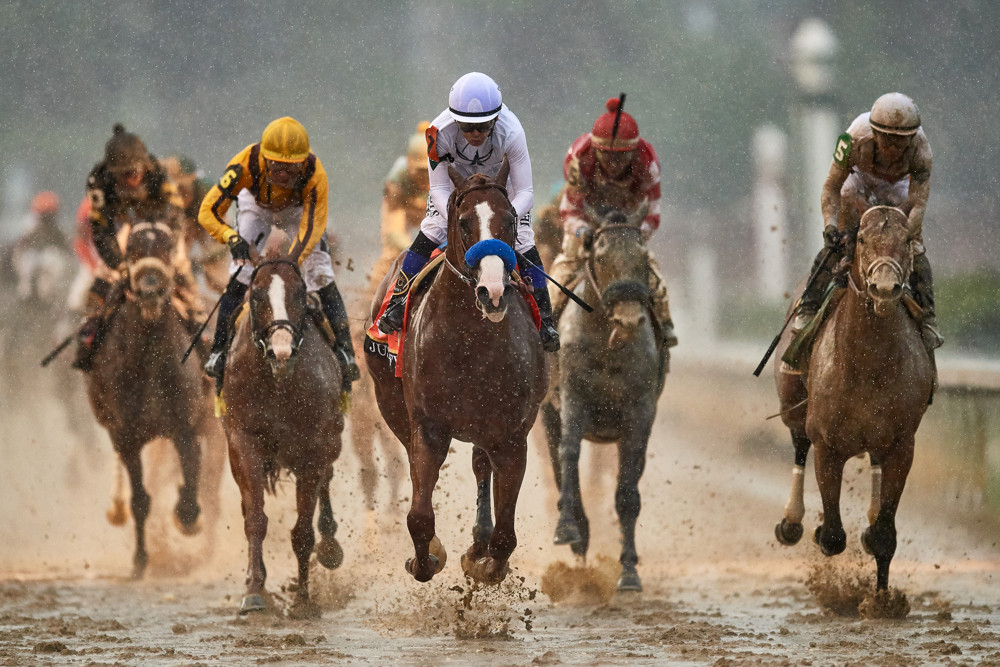 Horse racing has long been a popular sport for both spectators and gamblers alike. One of the most exciting aspects of horse racing is the multitude of wagers available to bettors. From simple win bets, to complex exotic wagers, there is a betting option for every level of wagering. Whether you're a seasoned horse racing enthusiast or a newcomer to the sport, understanding the various types of bets available can enhance your enjoyment of the races and potentially increase your chances of a profitable day at the track.
Get sports picks for every league and nearly every matchup on Doc's free picks page.
One of the most popular exotic wagers is the trifecta, which requires you to pick the correct first, second, and third-place horse. Because of the many different mathematical combinations, these wagers can become very expensive quite quickly if you select too many options. With betting $1 and boxing 5 horses, you're laying out $60. Increase the number of horses by one, you're now spending $120. Of course, last year's Kentucky Derby trifecta paid, on a $1 wager, $14,870.70.
I like to "key" on a horse and have them in all of my wagers. The first Derby trifecta that I ever hit was the 2003 edition. I would love to tell you that I "keyed" on the winner Funny Cide (12-1). However, like much of the world, I was enamored with Empire Maker (5-2) and also a huge fan of his jockey, Jerry Bailey. So, I keyed Empire Maker with five other horses (Funny Cide, Peace Rules 6-1, Buddy Gil 7-1, Ten Most Wanted 6.5-1, Indian Express 11-1). Each leg of that cost $20, for a total outlay of $60. The $1 Trifecta paid $332.40.
I learned a lot of things from that race. Empire Maker was the heavy favorite, and as expected, was in the mix at the end. Of the five horses that I used, I was lucky enough to have the biggest odds finish in first. Conversely, I was a nose away from hitting a much bigger payout had Peace Rules finished second instead of third behind Empire Maker.
I see this year's "Run for the Roses" shaping up to be a very similar race. Forte is a heavy favorite and for good reason. His post position of 15 will allow him the opportunity to assume his position of stalking with minimal effort, and he should be a heavy factor in the end. Since the introduction of the starting gate in 1930, the 15th post position has produced six winners, 5th out of the 20 gates, with the last winner being Authentic in 2020. However, the drawback with that post is it only has four other in-the-money finishes, compared to the second post position's 25 ITMs. While anything can obviously happen, I'm going to be using the favorite Forte as my key.
As I stated before, I learned a lot from that 2003 race. As a novice horse bettor, I was very "chalky" in my picks, not straying from the favored horses all that much. Since 2000, there have been eight Derbies that have produced a $1 Trifecta payout of under $1,000, indicating that the favorites figured predominately in the money. So now, I like to have a good mix of chalk and dogs, but usually not too outrageous of a price, unless I see something I really like in the horse.
For my first selection of what I call "the pool", I'm taking Verify. He's the son of the most recent Triple Crown winner, Justify, and his pedigree is very impressive. He has a front-running style that should serve him well from the 2nd post, which has produced the most "in the money" (ITM) finishes of any post. His current odds of 15-1 are very enticing.
Tapit Trice is the second horse I'm choosing. He figures to be the second or third public choice, lowering his odds, and for good reason. He's riding a 4-race win streak, beating quite a few of his Saturday competitors. He's a stalker with a powerful running style. The major concern is traffic, as there is a lot of it with 20 horses jostling for position. Jockey Luis Saez handled him expertly in winning the Blue Grass over Verify.
My third selection is Skinner, the biggest reach at 20-1, and my nod to last year's winner, Rich Strike. Skinner secured his qualification with the tragic fatal accident involving Wild on Ice. However, Skinner deserves consideration as a live dog, posting a top Equibase Speed Figure of 104, and he has continued to improve each time out against stout California competition. I think he has a great shot at making the most of this opportunity.
Practical Move is next at odds of 10-1. I can only hope those odds stay that high. He has been a model of consistency, winning three consecutive graded stake races, including the Santa Anita Derby, beating out both Mandarin Hero and Skinner. He and Skinner start out side by side together (Skinner post 9 and Practical Move post 10). Post 10 has produced the second-most ITMs with 24. Practical Move has never finished outside the money in his seven starts, and I think there is a very strong case for getting his eighth cash Saturday.
My final pool horse is Angel of Empire. I'll admit, a little part of this selection is nostalgia, as he can trace his lineage back to Empire Maker and my first Derby trifecta. But this sentimentality is borne out of the fact his pedigree is incredibly solid in terms of both speed and stamina. He overpowered the field in the Arkansas Derby, winning going away by 4 1/4 lengths. I think there is an excellent chance for the strong pace he needs in order to fully utilize his deep closing skills.
My ex-father-in-law, rest his soul, taught me everything I know about horse racing. He never referred to his wagers as bets, but rather as "investments". With no further ado, here are my investments:
$1 trifecta- 15 with the 2-5-9-10-14, with the 2-5-9-10-14
$1 trifecta- 2-5-9-10-14, with the 15, with the 2-5-9-10-14
$1 trifecta- 2-5-9-10-14, with the 2-5-9-10-14, with the 15
Each investment costs $20 to make for a total outlay of $60.
Good luck to all of you, and may success be your constant companion!
Get expert sports picks on every game, or if you want our very best bet premium picks by the experts, sign up for your free $60 account with a guarantee.