2022 Kentucky Derby Pace Scenario Handicapping and Analysis
by Cameron McQuade - 5/4/2022
Get our 2022 Belmont Stakes coverage including, Picks and Odds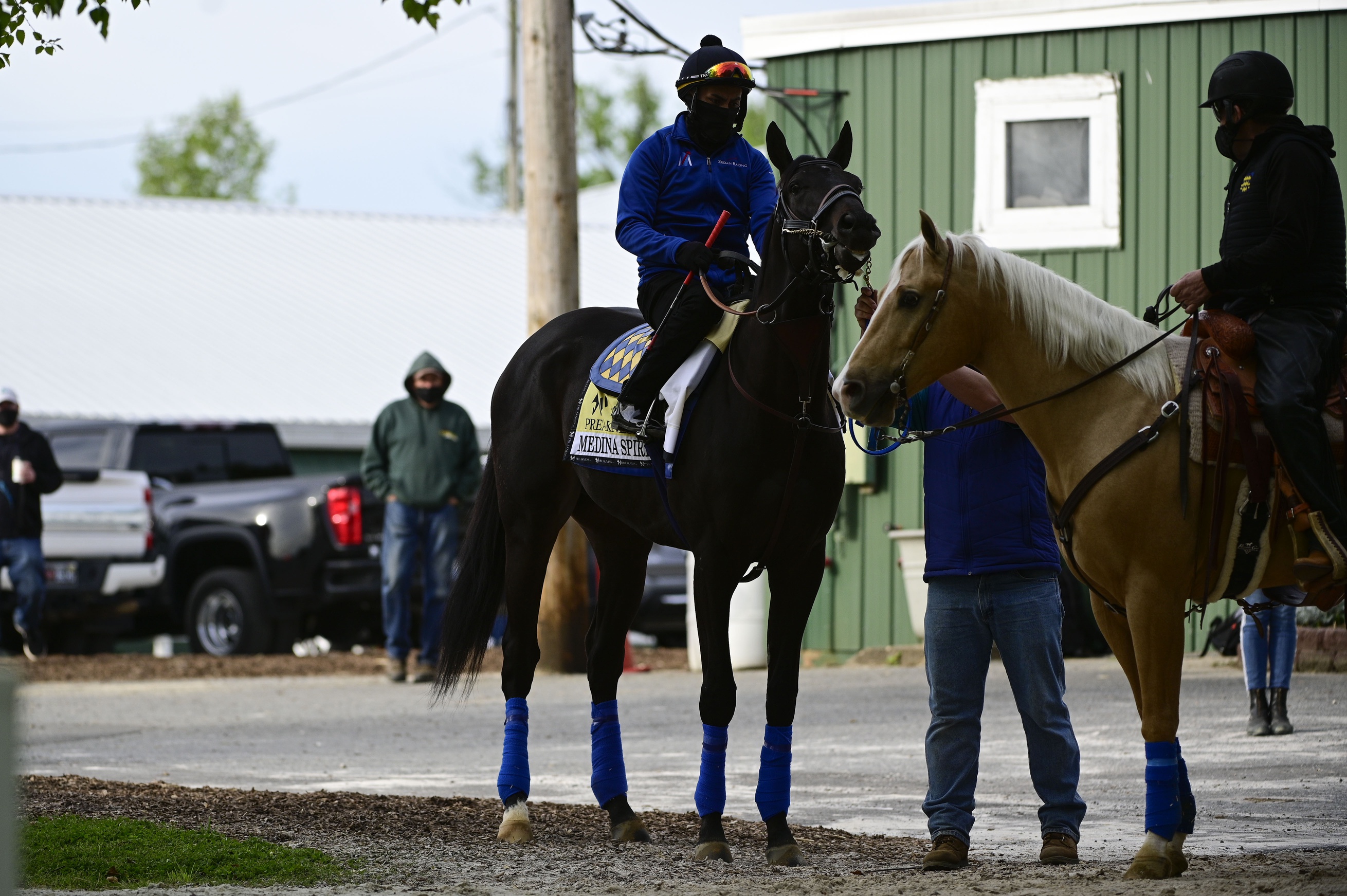 The Kentucky Derby is a 1 1/4-mile race, so it's important to understand each horse's running style and how that can affect where they finish in the race. Most bettors enjoy looking at stamina and speed to win the race -- the obvious. With that in mind, a pace-setting horse may be nice, but they can fade down the stretch of this longer race. So, it may be better to target horses that can hang back early and have good enough closing burst to win the race.
Running styles and pace ranks as one of the most underrated tools in all of horse racing betting. When you know the styles of each horse in the race, you can have a better prediction as to how the race will play out from the time they leave the gate to when they finish. And once you know that, you'll also have a pretty good idea of how to bet more confidently.
Running Styles: A horse is either a pace-setter (races out in front), a stalker (in the middle) or a closer (comes from behind). A race with only a few pace-setters makes one of them an attractive pick. Choose a stalker if there are too many pace-setters and no closers. If there are a lot of pace-setters, they might spend all their energy trying to outrace each other. This makes a stalker a good, though still risky, bet.
At The Front: The mystery horse of the race, Summer Is Tomorrow, is tough to analyze because most of his races came at Meydan Race Course in Dubai. This colt is likely a need-the-lead type in the same vein as Forbidden Kingdom. It seems that there is no other option for the connections other than ordering the jockey to send him as a front runner. Summer Is Tomorrow set the pace in the UAE Derby before just dwindling away late and finishing second. In most of his races his notes indicate he was sent to the lead. The only tactic that may allow Summer is Tomorrow to possibly win this race is to be the front runner. Can his stamina allow him to lead the whole race and can his speed get him to the front? With a post position of 4, it is possible but doesn't seem very likely.
Pressing The Pace: With the post positions released on Monday, we have an idea of what horses can press the pace, especially based on their post number. Favorite Epicenter (+356) has a post position of Number 3. Epicenter won the Gun Runner Stakes last December after pressing the pace set by Surfer Dude. Then in the Louisiana Derby (G2), Epicenter waited in the pocket position on the inside before tipping out for the final blow. He highlights the group of runners likely to be near the lead early on, with Messier, Classic Causeway, Smile Happy, Zandon and White Abarrio all likely to be there as well.
Closers: Mo Donegal (+900) has one of the best closing speeds in the race and is trained by Hall of Famer Todd Pletcher, who has sent over 50+ horses to the Derby with two wins in total. Mo Donegal has finished top 3 in all five of his starts, with three outright wins. Being a slow starter comes with some risk, but his finishing speed will benefit him in a longer race and could gave him the opportunity to win the Kentucky Derby down the stretch.
Get expert sports picks on every game, or if you want our very best bet Kentucky Derby premium picks by the experts, sign up for your free $60 account with a guarantee.