NBA Betting: Biggest Surprises
by Trevor Whenham - 11/16/2010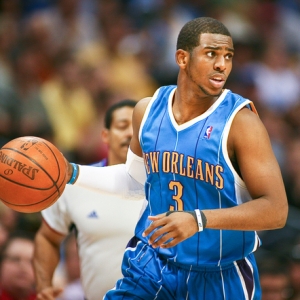 We're about 10 games into the NBA season. A lot will change between now and the end of the season, but we've seen enough action already to have at least a sense of what teams have to offer this year. Some things have happened pretty much as we would have expected them to, while others have been a total surprise.
Surprises are the enemy of sports bettors, so that's where we will focus. Here are five of the biggest surprises of the season so far from a NBA betting perspective:
New Orleans - There were a lot of reasons to think that this team was going to struggle to win many games this year. They are paying a lot of guys who aren't nearly worth what they are paid. They have a new coach that is far from a proven commodity.
Chris Paul, the league's best point guard not named Nash, seems to want out of town, and he's not making a secret of that. Darren Collison is gone, and with him both depth and insurance if Paul is hurt again.
Despite all of those issues, the Hornets are off to a good start. Actually, they are off to a phenomenal start - they have won their first eight games. Even more impressively, they have covered the NBA point spread in each of those eight games. Offensively the team hasn't been spectacular - their 99.1 points per game is tied for just 19th in the league. It's the defense that has carried them to where they are, though - they have allowed an average of just 89.8 points per game.
When people don't expect that much from you and you are outscoring your opponents by 9.3 points per game you are going to cover a lot of spreads.
Orlando - The Magic are talked about as an elite squad in the East, and so far they are playing like it - only Boston has a better record in the conference. That's good, but it obviously isn't good enough to make bettors happy - despite a solid 6-3 record, the team is just 2-7 ATS.
It's worse than it looks, too - they covered two of their first three spreads, but haven't covered in six of their last seven. Ouch. They have been favored by at least 6.5 their last seven games, but despite winning five of them they have only covered once.
It will be interesting to see if the public adjusts to this Magic squad, or if they will continue to be given bigger spreads than they seem to care to cover.
Oklahoma City - Kevin Durant is officially a superstar in this league - among a very small group of the most elite players in the league. The public really seems to have embraced him lately. In fact, they appear to be embracing him more than they should - like Orlando the Thunder have covered the spread just three times in 10 tries.
It doesn't take a rocket scientist to figure out what the problem is - only Houston, Memphis and Phoenix have allowed more points per game so far, and they are getting outscored by an average of 4.1 points per game. There is a bright side to the defensive problems, though - the Thunder have gone 'over' eight times in nine games.
Miami - This one is so obvious that we won't spend much time talking about it. There was talk that this team would win 72 games this year. While that is still technically possible, that means that they can only lose 10 games all year, and they have already dropped four.
Chemistry has been an issue; King LeBron is facing heaps of criticism and already taking it out on his coach, and Boston - the biggest rival in the conference - owns them. Things are not smooth.
I was reasonably pessimistic about the Big Three experiment in the short term and expected some growing pains, but this is more than I thought we would see.

New Jersey - After failing to draw in a big free agent in the offseason, New Jersey was a bad team on paper. On the court that's just what they are as well. They aren't nearly as bad as they were last year, but their 4-6 record is pretty representative of what they are capable of - especially since they have the worst offense in the league at this point.
Their struggles aren't a surprise, but they have treated bettors fairly well - at 6-4 ATS they are profitable on the year, and they have covered the spread in five of their last six games. The young team seems to be at least a little bit ahead of schedule, and the public hasn't taken notice yet.