NBA Picks: Cleveland Cavaliers Predictions with Futures Odds and Betting Preview
by Aaron Smith - 10/12/2010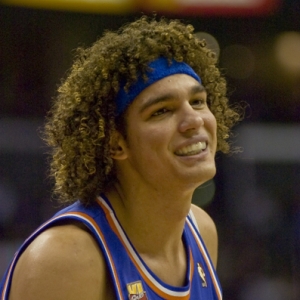 The summer of 2010 was the huge NBA free agent period, and I think it is fair to say that Cleveland was the biggest loser during this offseason. LeBron James packed his bags and went to Miami, which left a whole lot of angry Cleveland fans. The team has lost its star, and they must somehow move on, though I have a feeling that might take quite a while. The guy who wore No. 23 for this team last year did everything for this team, and this year's squad will have a whole new look.
Cleveland Cavaliers Preview: Offseason Moves
If you hadn't already heard about James heading to Miami, then you have probably either been under a rock or not paying one bit of attention to the sports world this whole summer. Almost every NBA expert has given the Cavaliers a failing grade for their offseason moves, and it is hard to argue against that. The biggest acquisition of the offseason was bringing in Ramon Sessions, who definitely has some potential at the point guard position. In addition to losing James, Zydrunas Ilgauskas and Shaquille O'Neal are also gone.
If the offseason free agent period wasn't bad enough, the Cavaliers also had no draft picks in this year's NBA Draft. It is hard to imagine a team's stock ever dropping as quickly as Cleveland's did this summer. It's time for this franchise to pick up the pieces and start over.
2010-11 Cleveland Cavaliers Predictions: Outlook
It isn't that the Cavaliers no longer have any talent on the team. They do still have Antawn Jamison and Mo Williams, who are both potential all-stars. The problem is they have a massive hole on the inside, and they will likely struggle to find a primary ball-handler this year. James was a small forward for the team, but he definitely handled the ball in all the key situations for the last few years.
J.J. Hickson looks like a player capable of breaking out this coming season, and Jawad Williams also shined in limited minutes last year. Leon Powe and Samardo Samuels will likely help this team have improved depth at the power forward spot behind Anderson Varejao.
The Cleveland Cavaliers schedule has been released for this year. Circle your calendars for Dec. 2, because this is when the Miami Heat will invade Cleveland once again. I suspect the crowd will let their former star know how they feel about him leaving. The Cavaliers start a stretch on Jan. 7 where they will play 10 out of 13 games on the road. Ironically, the road trip ends on Jan.31 in Miami. Cleveland will finish the season against John Wall and the Washington Wizards on April 13.
2010-2011 Cleveland Cavaliers Futures Odds
The Cavaliers may have had the best record in the NBA last year, but the books know that won't happen again this year. The Cavaliers are listed at +10,000 to win the NBA Championship in 2010-11 at BetUS. Cleveland is listed at +6,000 to win the Eastern Conference and +2,500 to reach the Eastern Conference Finals. 5dimes has the Cavaliers listed at +1,100 to win the Central Division.
2010-2011 Cleveland Cavaliers NBA Picks
The Cavaliers brought in a good coach in Byron Scott, but there is no way this team will compete. The good news for Cavaliers fans is they will have a lot of salary cap room in the coming years, and a rebuilding effort is likely to come. However, for now the team will struggle mightily.
I wouldn't be putting any money on this team this year. Even in a relatively weak Central Division, they just have far too many holes to contend. Expect Cleveland to be in the NBA Lottery next year after a very poor season in 2010-11.
Doc's Sports is very excited about another profitable NBA picks season. Picks will be available starting Tuesday, Oct. 26. Doc's Sports has become known as one of the best NBA handicapper in the nation with three of four winning seasons - $100 bettors are up $18K in the last four years! Early Bird specials will be posted soon, so check our homepage regularly. Also, check our home page daily updated NBA odds, NBA betting articles and daily matchup reports. Call us toll-free at 1-866-238-6696 to find out about a free week of Doc's Sports NBA picks, or a free week from any of the fine NBA handicappers at Doc's Sports.