Pinstripe Bowl Predictions: Syracuse vs. Kansas State Odds and Picks
by Robert Ferringo - 12/28/2010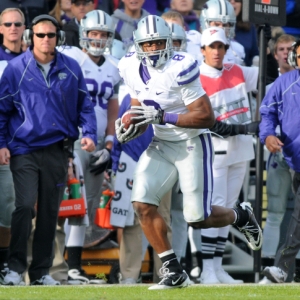 It has been nearly a half-century, 48 years to be exact, since there has been a postseason college football bowl game played in the Bronx. It only seems like it has been that long since the Syracuse Orange have played in any postseason bowl game.
Syracuse will play in its first bowl game in five years at 3 p.m. on Thursday, Dec. 30. They will line up against Kansas State in Yankee Stadium in the inaugural Pinstripe Bowl.
After a half-decade (and since this 21st Century is only one decade old, I suppose you could say it's been about a half-century) Syracuse finally plays in a postseason bowl. Their last appearance was a 51-14 bludgeoning at the hands of Georgia Tech back in the 2004 Champs Sports Bowl.
For this traditional college football power, it has been an excruciating wait to get back to this level. Syracuse has had to endure the jaw-dropping incompetence of the Greg Robinson Error from 2005 to 2008, a stretch in which this once proud program went 10-37 overall and just 3-25 in Big East play. But new coach Doug Marrone has taken a team that went 2-10 in 2007 and 3-9 in 2008 back to a bowl game, and the whole Syracuse community is thrilled to have the team headed in the right direction.
However, Kansas State isn't going to come in and roll over for the Orange. This Big 12 foe started the year 4-0 and has quality wins over teams like UCLA, Central Florida and Texas. The Wildcats feature dynamic sophomore running back Daniel Thomas and this is a program that hasn't been bowling since 2006 (a 37-10 loss to Big East rep Rutgers) and hasn't won a bowl game since 2002.
These teams met up in 2001 in the Insight Bowl. Syracuse dominated that matchup, winning 26-3 for its last bowl victory.
This year the Orange have the benefit of playing in New York City, just a few short hours away from their Upstate New York campus. The Syracuse basketball team always enjoys a huge advantage when it plays in Madison Square Garden – it's home away from dome – because of the high concentration of SU fans and alumni in the Tri-State Area. I expect a strong showing from the Orange faithful in Yankee Stadium.
There were blizzard conditions haunting New York over the holiday weekend. However, the forecast for Thursday calls for no snow and no exceptional wind. However, the high will be just 37 degrees and this one won't be for the faint of heart.
Pinstripe Bowl Betting Odds: Kansas State vs. Syracuse
This line has been one of the biggest movers of the bowl season. When the pairing was announced the Wildcats were a stock favorite at -3.0, according to college football point spreads. However, despite Kansas State taking nearly 60 percent of the action on this game the number has moved all the way to Syracuse at -1.0. A lot of books have this game as a 'pick' but more have Syracuse as a slim favorite. The total has crept up from an open of 47.0 to its current spot around 48.0.
Pinstripe Bowl Betting Trends: Kansas State vs. Syracuse
Orange are 5-1 ATS in their last 6 games following a S.U. loss.
Orange are 4-1 ATS in their last 5 games following an ATS loss.
Orange are 6-2 ATS in their last 8 non-conference games.
Wildcats are 7-19 ATS in their last 26 non-conference games.
Wildcats are 1-6-1 ATS in their last 8 games in December.
Wildcats are 0-4 ATS in their last 4 vs. Big East.
Wildcats are 0-4 ATS in their last 4 Bowl games.
Pinstripe Bowl Betting Picks and Predictions: Kansas State vs. Syracuse
Both of these teams like to play a grind-it-out, run-first, physical style of football. The Orange have used that approach to get to this point and they have averaged just 39.1 total points per game this year. Kansas State's numbers are much higher, with an average of 62.1 points per game in their 12 contests. However, they play in the pass-wacky Big 12 where high-scoring games are the norm rather than the exception. The Wildcats held seven of their first nine opponents to 24 points or less. They held Oklahoma State, the No. 2 scoring offense in the country, to 20 points less than their season average and they stifled the Texas offense, allowing just 14 points to the Longhorns.
Syracuse doesn't exactly have an explosive offense. They have scored just 26 points in their last three games and they have topped 20 points just once since September and just twice this year against D-I competition. However, Syracuse has the No. 5 defense in the country (No. 5 against the pass and No. 18 against the run) and they are No. 13 in the land in scoring D, allowing just 18.1 points per game. They want to control the clock, shorten the game, and pound K-State into submission.
I like the 'under' in this one. It will be cold, neither team really has great quarterback play, and I think both coaches will have pretty conservative game plans. I can see this one staying in the teens – similar to K-State's 17-13 game against Central Florida – and this one staying 'under' by a couple touchdowns.
Robert Ferringo is a writer and a professional sports handicapper for Doc's Sports. You can sign up for his college football and NFL picks and get more information here.