College Basketball Handicapping: Struggling Programs
by Trevor Whenham - 1/22/2010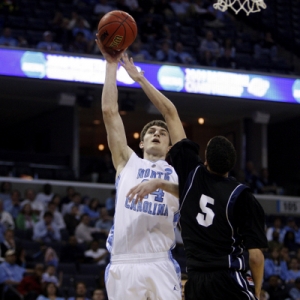 One of the trends that has emerged so far this year in college basketball is the underachievement of big-name programs. In some cases, teams that we have grown to expect consistent excellence from have struggled. In others, teams that came into the season with high hopes have found ways of disappointing us during the season. Here's a look at three teams that fit into each category, and what that means from a betting perspective:

Big name teams that have struggled:

UCLA - This one is almost incomprehensible. As soon as Ben Howland arrived in UCLA it's almost as if he found a perennial ticket to the Final Four. He made it look almost two easy. It's just expected that a team that successful will continue to recruit at a level that will allow them to maintain their play. That certainly doesn't seem to have happened at UCLA. The Bruins are a pathetic 7-10, and just 2-3 in Pac-10 play. It's not like they are up against an overwhelming conference, either - the Pac-10 is so weak this year that there is the distinct possibility that they could only qualify one team for the tournament. The Bruins have lost to some good teams like Kansas, but they have also lost to some really questionable ones like Cal State Fullerton and Portland. The Bruins would provide a better betting opportunity if they were coming off a good year last year. Because this year is just the end product of an ugly decline the chance for real value from betting against has probably passed. They aren't a good team, though, so it will never hurt to look at the other team when they play. It would have worked decently well so far - they are 6-8 ATS this year, so betting against them has been profitable.

North Carolina - Compared to the Bruins the Tar Heels are having a world-class season. Compared to what we have come to expect from Roy Williams and his boys, though, this year has been a disaster. They are just 12-7 this season, and they have only one win in the last five games. It seems as if the Lawson and Hansbrough losses are worse than anyone guessed. The best way by far to deal with this team this year has been to bet against them - they are only 6-11 ATS, and 1-6 ATS in their last seven. It will take the public a while to adjust to this team, so betting against might continue to be the right call.

LSU - Last year the Tigers went 13-3 in the SEC in Trent Johnson's first year, and they won the conference championship. It looked like they were on their way back to their not-so distant success. This year they are just 9-9, and through four conference games they already have more SEC losses than last year. The public hasn't caught on here, either - they are a lousy 4-10 ATS, and are 1-5 ATS in the last six.

Serious contenders that have disappointed:

UConn - The Huskies lost Hasheem Thabeet, but they were still expected to be a serious Big East contender. It's not too late for them to still be a big contender, but not if they don't turn things around right away. On Dec. 27 the team was 9-2. Since then they are 3-4 and 3-3 in conference, with a loss at Michigan thrown in. As a big Michigan fan I am painfully aware of what a bad sign losing to the Wolverines this year is. Interestingly enough, the team is 5-2 ATS in those last seven games, so the betting public didn't seem to buy that they were a real contender in the first place.

Purdue - Purdue was a potential Final Four team before the season. They still could be, but they need to get their act together. They won their first 14 games. Now they are 15-3. They lost three straight, capped by a loss to Northwestern that really shouldn't have happened. The Boilermakers are 8-9-1 ATS, but a dismal 3-6 ATS in their last nine. It seems as if the public started to really believe in this team just as they started to struggle. Unlike UConn, I have faith that this team is going to be able to turn their game around.

Butler - Maybe it was the success of the non-BCS conference teams in football that partially fueled the excitement about Butler coming into this year. Whatever the reason, the Bulldogs were a sexy Final Four pick coming into the 2009-10 campaign. They are 8-0 already in conference play, but that hardly counts since it only comes in the Horizon League. Of bigger concern, they were only 7-4 in non-conference play, and they lost to three of the four ranked teams that they played. This certainly does not look like a Final Four-caliber team right now. They are only 7-12 ATS, so the public seems to believe that the team is better than they are.

---
Most Recent College Basketball Handicapping