College Basketball Handicapping: Conference Play Adjustments
by Trevor Whenham - 1/7/2011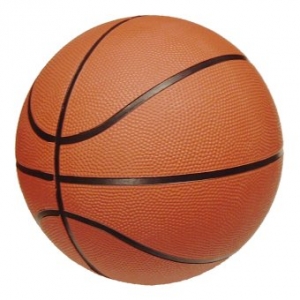 We are at an exciting time in college basketball -- the start of the conference season. This is where teams really get serious, and the action gets exciting -- more exciting than it already has been. For college basketball handicappers it is a time to make some serious profit. To do so, though, they have to make some adjustments from how they bet games in the nonconference season. The structure of conference play means that what works in November might not work as well in January. Here are seven ways that conference play is different than nonconference action, and how to adjust:
Similar styles - In nonconference play you can find matchups featuring teams with wildly different playing styles -- often styles that the other teams haven't seen before. That makes it very challenging for bettors to determine what the tone of the game is going to be, but if they figure it out correctly then the winner is often clear. In conference play the styles vary less -- teams in the same conference typical play reasonably similar styles. The similar styles mean you can't rely on tempo differences as much as you can in other games, and need to look more closely at the individual matchups.
Intensity - For a lot of teams -- especially those without national aspirations -- the season doesn't really start until conference play begins. They aren't in the hunt for an at-large bid no matter how they play, so their only chance at the postseason is a conference championship. That means that those teams are going to be playing with more intensity in the conference season than they have been up to this point. Add to that the fact that teams are playing rivals they play every year -- and probably don't like much- - instead of random opponents in nonconference play, and the increased intensity is automatic. Determining motivation in nonconference games can be tough, but in conference games it is much easier -- teams are generally looking to win.
Familiarity - Teams play their conference mates every year, and a lot of teams play twice each year. Beyond the rivalries that that builds, it means that there are few surprises in conference play. Teams know what kind of style their opponents play, they know the majority of the players on the roster, and they know the buildings they are playing in. In nonconference play a lack of familiarity can cause discomfort, and discomfort means profit for bettors. Without that discomfort, handicappers have to look deeper into these games than they often do in nonconference games.
Similar talent levels - In nonconference play the talent levels can vary widely. Even a mediocre major conference team has access to a higher level of talent than most mid-major teams. That means that when you handicap some nonconference games you have to think about not just what the players on the difference teams have done statistically, but how they measure up in terms of class (to borrow a term from horse racing). In conference play there are still differences in talents levels between the top teams and the rest, but the difference isn't nearly as pronounced and is more predictable as a result.
Injuries - This one is pretty straightforward, but important to remember nonetheless -- the more games a player plays the more banged up they will inevitably be, and the better the chance that they will get injured at some point. Since teams have played almost half a season before starting conference play, injuries are a reality that needs to be dealt with, and handicappers need to pay special attention to the walking wounded and how they are going to be able to contribute.
Experience - At the start of the season bettors are concerned about two big things when they look at the rosters -- the number of returning starters, and the number of freshmen that will be relied upon to contribute. By the time the conference season rolls around neither of those things are nearly as much of a concern. First time starters have had lots of time to get used to the speed of the game and their teammates, and freshmen are more comfortable as well. By this point it is much more about what they have done this year than what they haven't done in the past.
Betting volume - The start of conference play coincides with the end of the college football season, and by halfway through conference play the NFL season is done. That means that bettors have fewer other things to concentrate on, so betting volume for college basketball increases as the season goes along. The increased money that comes in will largely be public money, so the further we get into conference play the more opportunities there are to take advantage of strange college basketball line movement and odd betting patterns.
---
Most Recent College Basketball Handicapping