College Basketball Handicapping: Tips for Betting Conference Tournaments
by Trevor Whenham - 3/4/2011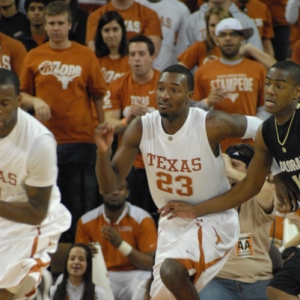 Conference tournaments can be a great betting opportunity for college basketball handicappers. The stakes are high, there's lots of public money to pick off, and there is plenty of media coverage of games to help draw insights from. More importantly, though, conference tournaments can be very helpful for bettors looking to prepare for a strong run in the NCAA Tournament. It's the last chance we get to see teams before the Big Dance, so it's the last time to really get a sense of which teams are strong, and which teams aren't as good as people think they are. Here are five college basketball handicapping tips to keep in mind when watching conference tournament games:
Focus of potential No. 1 and No. 2 seeds - Teams that are in line for a top seed know that they are good, and they likely have at least some aspirations to cut down the nets at the beginning of April. Some teams are able to use that determination positively to focus on their play and do everything it takes to win. Other teams play with a sense of entitlement -- that opponents should recognize and be impressed by what they have already done this year.
A top-level team doesn't need to win their conference tournament to win the NCAA Tournament, but they do need to play like they know that the stakes are high and that they aren't going to get anywhere if they play less than their best.
I'm not sure that you can see teams during the conference tournaments that are poised to win the big dance, but you can certainly spot top teams that aren't ready to do it.
Health and mental state of the most key players - Some teams are built around a strong group of players that all contribute and can pick up the slack when one player has an off day. Other teams, though, are built almost entirely around the strength of one player. If that player has a good day then the whole team does, but if he falters then the whole team is in trouble.
It's those players that are particularly useful to focus on in conference tournaments. Teams that play against them are going to be more focused than ever on the player, and the intensity of the games and the pressure the player feels is going to be higher than ever as a result.
It's important, then, to watch a couple of things -- if the star player is healthy and ready for the grind of the tournament, how well he appears to be handling the extra pressure, and if he can effectively perform to a high level despite the extra attention.
How hard surprising teams have to work - During every conference tournament season there are going to be a few surprise teams -- squads that win their conference tournaments or at least go deep when they really weren't expected to.
A strong performance n a major conference tournament is sure to get the attention of the betting public. What's important, then, is to decide if the attention is warranted, and if what the team has done can be done again when it matters.
Oftentimes a surprising team has had to leave everything on the court in order to shine in their conference tournament, and they are physically and emotionally spent by the time their first NCAA Tournament game rolls around.
Being able to spot teams like that can lead to strong value in the first round because the public likely won't pick them up.
How heavily hyped teams perform - Beyond the teams at the top of the rankings there are teams every year that get a whole lot of media attention heading into the postseason. These media darlings are widely praised as potential upstarts that can win a couple of rounds and do some real damage. The reason the media always writes and talks about these teams is because the public loves reading and hearing about them.
These teams will be popular picks in March Madness brackets, and will draw a lot of betting attention in their games. Because of the intensity of conference tournaments they are a good chance to get a sense of how well these teams are going to perform once the tournament starts.
If a team looks uncomfortable in their conference tournament then they certainly aren't likely to be comfortable in the NCAA Tournament.
Teams that lose well - In the eyes of the betting public there are only wins and losses. They often won't recognize that a team can show a whole lot in a loss -- even one that seems somewhat one-sided on paper.
For example, if a team puts up a strong performance in their conference tournament against an opponent that is both better than them and which plays a style which is hard for the team to defend against then it could be a good sign that they are ready for a good tournament showing -- especially if they draw opponents who they are more suited to play against.
Another thing to look for is a team that loses but manages to minimize the impact of a star player on the other team.
---
Most Recent College Basketball Handicapping