College Basketball Picks: Big Monday Odds and Predictions
by Nicholas Tolomeo - 1/24/2011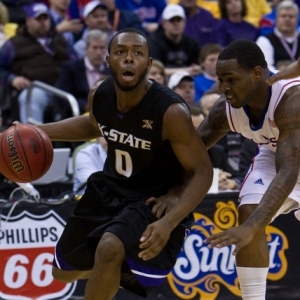 Big East
No. 16 Notre Dame (16-4) at No. 4 Pitt (19-1)
7 p.m. ET
Pitt vs. Notre Dame Odds
Pitt –11
Total: 138.5
If not for a head-scratching loss in Pittsburgh to a bipolar Tennessee squad, we would be talking about Pitt as the undisputed No. 1 team in the land. Instead they have to settle for being the No. 4 team in the country and cream of the crop in the Big East, the best basketball conference in the country.
The Panthers have been putting teams away with relative ease in the conference. They blasted UConn by 15 points, handed Syracuse its first loss of the season, 74-66, and won impressively at Georgetown (72-57) and at DePaul (80-50).
Notre Dame has had no such luck on the road, it has yet to win a true road game. The road woes for the Irish are in danger of growing exponentially bad when they travel to Pitt to play a team that hardly ever loses at the Peterson Events Center. Pitt's defense gets plenty of attention, but its offense is really what aggravates the opposition. The Panthers average 80 points per game, they shoot 48.5-percent from the field and 40 percent from three-point range. All three of those stats rank in the top 25 in the country. Pitt is also the third-best offensive-rebounding team in the nation.
College Basketball Picks for Big Monday: Notre Dame at Pitt Predictions
In the Big East 11 points is a lot to give, especially to a more than capable team like Notre Dame. But the Fighting Irish have lost their three Big East road games by an average of 18 points and they were not within 11 points of any team late in the game. Pitt will be Notre Dame's biggest road test, and they have failed miserably in their past three. The play is Pitt giving the points.
Big 12
Baylor (13-5) at No. 24 Kansas State (13-7)
9 p.m. ET
Kansas State vs. Baylor Odds
Kansas State –5
Total: 136.5
At first glance this may not seem like a premier conference matchup in the Big 12. However, remember these were the only two Big 12 teams to reach the Elite Eight last season in the NCAA Tournament. The game also has plenty of star power in the form of senior guards, Kansas State's Jacob Pullen (18 points per game) and Baylor's LaceDarius Dunn (21.3 ppg).
The teams played a pair of memorable games last season. The Wildcats went into Waco, Texas, and escaped with a 76-74 win almost a year to the date of Monday's game. Pullen went for 25 in that game while Dunn struggled in a 3-of-14 shooting night. The sides would meet again in the Big 12 semifinals. Dunn would bounce back and score 26 points, but it wouldn't matter in an 82-75 Kansas State win where Pullen matched Dunn's 26 points.
The Bears have struggled a little bit after a 7-0 start against suspect competition. Since that start Baylor has gone 6-5, with the only win of significance coming at home against Oklahoma State. Baylor has only played two road games all season, one of which they were run out of Iowa State, 72-57.
Kansas State has fallen on tough times, too. It has dropped four of its last five games to fall to 1-4 in the conference and a tie in last place with lowly Iowa State and Texas Tech. The Wildcats and Bears have been hurt by the three-ball. Teams are shooting an incredible 35 percent from three-point range against both teams.
College Basketball Picks for Big Monday: Kansas State vs. Baylor Predictions
When these teams get together a shootout is usually in store, but these are different versions of Kansas State and Baylor. The 'over' is 3-11 in Kansas State's games this season while the 'over' is 4-7 in Baylor's games. With both teams struggling in conference play this year, expect the offenses to struggle even more. Take the 'under'.
Doc's Sports college basketball handicapping produced a 9-3, +24 unit weekend for college basketball picks and we look to stay hot on Monday with a very strong pick on the board. Click Here to buy a one-day package for only $30.
---
Most Recent College Basketball Handicapping