2012 Kentucky Derby Betting Tips
by Trevor Whenham - 4/28/2012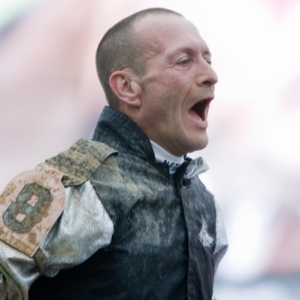 With the Kentucky Derby just around the corner, here are five Kentucky Derby betting tips to help point you to the winner: Keep an eye out on our homepage every day leading up to the Run for the Roses as we will dissect the race from every possible angle.
Go deep
With 20 horses entered in the race the Kentucky Derby is typically wide open. Recent winners like Animal Kingdom and especially Mine That Bird have shown that you can't always count on the obvious favorite to wear the roses.
In all of my years of watching the Derby obsessively, though, I remember few years in which there were more legitimate contenders than there are this year. There isn't a single standout favorite, but there are at least eight horses that I can legitimately make a case for as serious contenders. None of those horses are sure-fire winners because of concerns or flaws, but each is very viable.
There is no reason not to go deep in your picks every year in the Derby — making multiple win bets, and including as many horses as you logically can in your exotics. This year, though, that's going to be even more important if you want to cash in a winning ticket.
The good news is that because there is so much relatively comparable quality this year that value is going to be easier to find than it might otherwise be because the prices will be better than they are some years.
Don't get too concerned about trends or statistics
If you read enough analysis of the Kentucky Derby you are going to be totally overwhelmed by the number of trends you'll read and the stats you'll see. The stats will suggest that every horse is due to win, and the trends will suggest that no horse can possibly win.
I'm not suggesting that those trends don't have any merit, or that you should ignore everything you read. There is just so much out there, though, that if you worry about them too much you'll just get confused and overwhelmed.
The problem with so many trends around the Kentucky Derby is that the sample size is too small to make them really meaningful. If they are long-lasting trends then they have little merit because the sport has changed so much in recent years.
This year, for example, we will hear a lot about how Bodemeister is trying to become the first horse since 1882 to win the Derby without racing as a two year old. We'll also hear that Gemologist is undefeated. More important than either factor, though, is where or how the horses have run, who they have beaten, how they are bred, and so on — the fundamentals, in other words.
Watch the prices
When you are planning your bets in the Kentucky Derby you need to let the prices determine your strategy. If there is a heavy favorite who you like then you probably can't afford to go very deep in your bets if you want to make a nice profit. If you are rejecting the favorite, though, then you could enjoy inflated prices on other horses — especially if the favorite is well-liked.
In a year like this year where we aren't likely to have a heavy favorite then you can afford to bet more horses. You still need to make sure that you don't get carried away and bet more than you can win, though.
Consider the pace
The pace scenario in a big race like this is very important. This year, for example, we have a very strong front-runner in Bodemeister. He'll be looking to set a fast pace.
He's not going to be alone, though — there are several other good speed horses, and a couple others who will try to force the pace as their only chance of winning. The front-end pace is likely to be fast and challenging for those horses.
On the other hand, there is not much of a deep closing presence, so Dullahan could have the big move to himself. The problem for him, though, is that Churchill Downs is not a track that typically favors the closer.
It's important to remember that the best horse doesn't always win the Derby, but the best trip almost always does.
Just have fun
People get too worked up about this race and their handicapping of it. The important thing to remember, though, is that this is a brutally tough challenge. These horses are asked to face a very tough challenge in almost impossible conditions. In the best-case scenario decoding 20 horses would be very tough, and these are far from the best conditions.
The Kentucky Derby is not about handicapping — there are far better races from a betting perspective. It's about being a part of the history, the excitement, and the challenge. Keep the right perspective and you'll have a great day on the first Saturday in May.
Doc's Sports is offering $60 worth of free member's Kentucky Derby picks absolutely free – no obligation, no sales people – you don't even have to enter credit card information. You can use this $60 credit any way you please on any of our top horse racing handicappers or for any of the Triple Crown races. Click here for more details and to take advantage of this free $60 picks credit today.