NCAA Football Betting Tips: Specialize
by Dave Schwab - 8/26/2011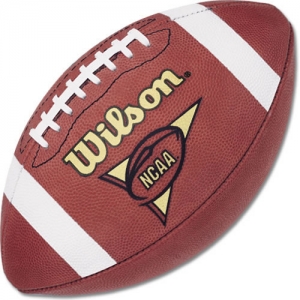 A new college football season is right around the corner, so it's time to formulate a betting strategy that will help to ensure a positive return on your investment this season. College football makes up a substantial amount of the action a typical sportsbook handles in a given year, so there is tremendous opportunity to profit from the sport if you follow a few simple guidelines when engaging in college football handicapping.
An important thing to keep in mind is that there are around 120 teams in college football's Division IA (Football Bowl Subdivision) and each one plays an average of 11 or 12 regular season games a year, so on any given Saturday from late summer to early winter there are probably close to 50 games to wager on. While this might seem like a good thing, it's really important that you focus your handicapping efforts on as narrow a scale as possible. Unless you do this sort of thing for a living, it's next to impossible to try and handicap every conference, let alone every team.
The first thing you want to do is hand-pick one or two conferences that interest you. When it comes to betting on college football, there are six major conferences (ACC, Big Ten, Big 12, Big East, PAC -12, and SEC) and five primary mid-major conferences (Conference-USA, MAC, MWC, Sun Belt, and WAC) that the sportsbooks will post point spreads and total lines for. With the wealth of information that is available with a couple of clicks of your mouse, it's easy to live on the East Coast and wager on teams that play out West, but keeping your scope of games as geographically close as possible sometimes makes the most sense.
By following local teams, you have easier access to local newspapers, coach's shows, local TV coverage, and other inside information that may never make it to the national level. A local beat writer can sometimes pick up some inside information on a player or team that ends up in the daily paper, but goes unnoticed to the general betting public. Using this inside information can often provide an edge in relation to the current lines on the game.
Another key thing to always keep in mind is that the concept of parity does not apply to college football. The NFL is a league of professionals, so the expectation level of performance is much easier to predict as opposed to that of 18-21 year-old athletes. Things such as rushing offense, rushing defense, passing efficiency on both sides of the ball, and turnover margins become much more important measures when analyzing a particular college matchup. Teams that excel in these areas on a consistent basis are usually no match for ones that do not.
The two basic categories to concentrate is a team's ability to run the ball as well as stop the run. Teams that perform well in these two areas have demonstrated the ability to control the line of scrimmage on both sides of the ball. This helps to reduce the risk of turnovers on offense by having to rely heavily on a passing game and increase the opportunity for turnovers on defense by forcing their opponent to rely on theirs. The ability to excel in both areas makes a team much more predictable when it comes to trying to handicap the outcome of their games.
A final important factor that you want to take into consideration is a particular team's current momentum. As mentioned before, college football is made of amateur athletes playing a game they love, not professionals concerned with earning a living. Teams that are losing week after week both straight-up and against the spread have a tendency to keep losing as it becomes harder and harder to mentally and emotional get 'up' for a game. The opposite tends to holds true for successful teams that are playing for a conference title or a spot in a major bowl. They not only tend to win every week, they also tend to do so with authority which, in turn, covers the spread.
The one exception to this rule is the rivalry game. You can throw everything out the window when two fierce rivals face off against one another in an annual battle. These are the kind of games to stay away from because predictability goes right out the window. If you cannot resist the temptation to wager on games of this nature, lean towards the underdog especially if they are playing at home.