2011 Nebraska Cornhuskers Football Predictions and BCS Futures Odds
by Nicholas Tolomeo - 6/29/2011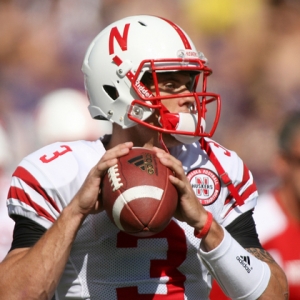 For college football purists, it will certainly take some time getting used to seeing Nebraska being mentioned amongst the other Big Ten heavyweights. Cornhusker fans can only hope this deviation from tradition worked out better than the move to a West Coast offense under Bill Callahan seven years ago.
The Cornhuskers make the move to the Big Ten at just the right time. Ohio State and Michigan are reeling and Penn State and Wisconsin are hardly overwhelming, leaving the Cornhuskers as the conference favorites even though they have not played a team from the Big Ten since the 2005 Alamo Bowl.
The first time Nebraska enters some of the legendary Big Ten stadiums and the first time a team like Ohio State or a coach like Joe Paterno enters Memorial Stadium, it will be must-see TV. Every Nebraska conference game could end up being the biggest game of the week, not just because of the novelty but because Nebraska has all the right tools to go wire-to-wire as the Big Ten 2011 favorite.
Coach
Since taking over in Lincoln three seasons ago Bo Pelini has been a firestorm for praise and criticism. He has gone 30-12 in three seasons and reached two Big 12 championship games, but he also lost those championship games to Oklahoma and Texas, respectively. Pelini's sideline antics have received plenty of air time and criticism as well.
He is regarded as a defensive mastermind, but his offensive shortcomings were apparent in curious losses to Texas, Texas A&M and to Washington in the Holiday Bowl as two-touchdown favorites.
This season there will be a whole new level of microscope on Pelini as questions will rain down on him about a potential return to his alma mater, Ohio State, to take the vacant head coaching position. Pelini played for Woody Hayes in the late eighties and grew up in Youngstown State. Right or wrong, the questions will come and Pelini and Nebraska better be ready.
Offense
Former Offensive Coordinator Shawn Watson bit the bullet for the Cornhuskers inconsistent offensive performance last year. In his place is former running backs coach, Tim Beck, who came to Nebraska with Pelini in 2008.
Beck promises a new look Cornhuskers offense, and what that exactly means is anyone's guess. Nebraska kept things very vanilla at its Spring Game and very few details have emerged about the offense, but by the looks of the depth chart, expect to find faster and smaller players at the skill positions.
One constant with what we know what to expect is quarterback Taylor Martinez. With Terrelle Pryor out at Ohio State, Martinez all of a sudden becomes arguably the most dynamic quarterback in the conference, even when you consider Russell Wilson transferring to Wisconsin. Martinez piled up 2,500 all-purpose yards during a phenomenal freshmen campaign. He has been stellar enough in spring practice to entice backup Cody Green to transfer.
Running back Roy Helu Jr. and his 1,245 rushing yards will be missed as will three offensive linemen who graduated. Leading wide receiver and all-around playmaker Niles Paul has also departed. Martinez already knew he was going to face tougher defenses in the Big Ten than he saw in the Big 12, and now he has to do it without Helu Jr. and Paul. The offensive line will be built around center Mike Caputo, but there will be plenty of question marks on both sides of him.
Defense
For as much uncertainty as there is around the offense and its new coordinator, everyone knows what to expect from the Blackshirts under Bo Pelini and his brother, defensive coordinator Carl Pelini.
All-time great defender Ndamukong Suh is a full season removed from his days in Lincoln and cornerback Prince Amukamara was a first round pick in this past NFL Draft. Those are impossible shoes to fill, but the trio of tackle Jared Crick, linebacker Lavonte David and cornerback Alfonzo Dennard give Nebraska three legitimate defensive cornerstones. The Cornhuskers have a stable of linebackers that can stack up with any team in the Big Ten.

2011 Nebraska Cornhuskers Football Schedule
The Cornhuskers begin their 2011 season with the customary four nonconference games. What is not customary about those four games is that three of them may not be 50-point blowouts. After a season-opening cupcake in Division I-AA Tennessee-Chattanooga, Nebraska will host Fresno State and Washington before hitting the road to Wyoming for a rare primetime nonconference game away from Memorial Stadium. And then comes the highly anticipated opening of Big Ten Conference play when the Cornhuskers visit Madison, Wisconsin, for an 8 p.m. EST kickoff against the Badgers. The conference will likely come down to that game as well as a home game the following week against Ohio State under the lights, a road test at Penn State on Nov. 12, and the regular-season finale at home against Iowa, the day after Thanksgiving.
2011 Nebraska Cornhuskers Futures Odds
Nebraska's odds to win the 2011-12 BCS National Championship are 25/1 on Bodog. For comparison, those are the same odds as conference rival Ohio State as well as Texas and West Virginia. Nebraska is the clear-cut favorite to win the Big Ten Legends Division. It is listed at -260, ahead of Iowa (+285) and Michigan State (+325). Despite having to play at Wisconsin this season, the oddsmakers gave Nebraska the nod to win the conference. On WagerWeb the Cornhuskers are listed at +150, ahead of Wisconsin (+200) and Penn State (+300).
2011 Nebraska Cornhuskers Football Predictions
The Nebraska defense will fit in right at home in the Big Ten and everyone has seen the kind of damage a mobile quarterback like Martinez can do in the conference. The Nebraska schedule is not as daunting as it could be. The Big Ten opener at Wisconsin under the lights is not exactly ideal, but Ohio State, Michigan State and Iowa all come to Lincoln. Future college football lines on 5Dimes show Nebraska as a 2.5-point underdog at Wisconsin, an eight-point favorite against Michigan State, a one-point favorite at Penn State, and a 4.5-point favorite at Michigan.
The schedule and the offensive scheme shortcomings prevent Nebraska from being a legitimate national title contender and at only +150 to win the conference, there is absolutely no value on taking Nebraska to win the first ever Big Ten football championship. Expect Nebraska to go 9-3 or 10-2 in the regular season and at least make it to Lucas Oil Stadium on Dec. 3 to play for another conference title.
Doc's Sports is set to embark on our 40th year of handicapping college football. Doc is coming off a profitable season with his college football picks, including winning his Big Ten and College Football Games of the Year. Doc spends the hours during the week studying the college football odds and releases 6-8 college football plays per week including top plays (6-8 unit selections). Doc is ready to start the first week of September and our Magnificent 7 Packages gives you every college football selection that we make through the BCS Championship Game in January of 2012. Jump on board now with one of the best college football handicappers in the business.