NFL Survivor Pool Picks and Advice: Week 7
by Mett Severance - 10/19/2011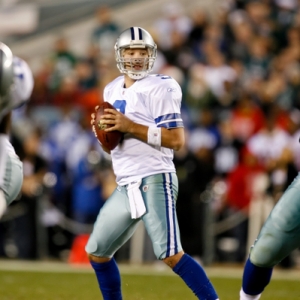 I don't know if the lockout had anything to do with this – or with the fact that there have been 19 instances already where a team has rallied from at least a 10-point deficit to win this year – but it seems like every week is about 95 percent chalk in the NFL. Maybe a few teams aren't covering the spread, but the clubs that are supposed to win do.
Let's take Week 6, for example. Show me a big surprise. The 49ers winning at Detroit? I warned you to stay away from the Lions because they were due a letdown off their first home Monday night game in a decade – plus obviously they had the short week. San Francisco 25, Detroit 19. The Saints winning at Tampa Bay? I said that one was to not waste your survivor pool pick on (Saints were favorites) and that Tampa beats New Orleans once every season. Bucs 26, Saints 20.
I see no other result that was even remotely surprising. In fact, do you realize that only two home teams lost in Week 6: the Lions and Redskins (vs. Eagles). Home-field advantage simply matters.
Anyways, I chose the New York Jets last week and they had little trouble at home against the pathetic Dolphins. That means I have used the used the following this season: Green Bay, Pittsburgh, New England, San Diego, New Orleans and the J-E-T-S.
On to Week 7, and remember any late key injury news should change your pick, so always hold off until the last minute before making it official.
Worth Considering
Browns vs. Seahawks: The last time I thought traveling cross country would mean the Seahawks had no chance, they went out and upset the Giants and likely knocked many people out of their survivor pools. Needless to say Cleveland is a bit closer to Seattle but it's still in the Eastern time zone. But the Seahawks also had a bye last week. I would thus probably stay away here.
Cowboys vs. Rams: The only negative I can see to picking Dallas this week is the Cowboys will likely be chosen by nearly everyone in your competition. The Cowboys did lose starting RB Felix Jones and starting left guard Bill Nagy to injury off last week's loss. Neither will play this week (Nagy done for year). If QB Sam Bradford plays, and that appears questionable with a high-ankle sprain, maybe the Rams, who also added WR Brandon Lloyd this week from Denver, could cover the big spread. But I can't see them winning.
Packers at Vikings: I'm telling you right now that I would have put this in the stay far, far away category if Donovan McNabb was starting for Minnesota. This just smells like a trap with Green Bay staring at a week off following it. But the Packers should bewilder Vikings rookie Christian Ponder, who apparently will make his first start.
Saints vs. Colts: This might have been slightly dangerous until the Saints went in and played badly in Tampa Bay last week. Drew Brees will tear up that Indy defense and become the first player ever with 350 yards passing in five straight games (he set the record of four last week).
Too Even To Bother
Lions vs. Falcons: Detroit may well be without starting running back Jahvid Best (team traded for Eagles' Ronnie Brown). I still think the Falcons are better than they have played (and Detroit is a little overrated), and they won't be fazed playing in a dome – Matt Ryan is always better indoors.
Titans vs. Texans: Still no Andre Johnson for Houston. Without Johnson to double-team, Texans opponents are committing an extra defender to stop the run. The Texans are 0-2 without Johnson this season. They were 2-1 without him last season. And Tennessee should be favored, being at home and on a bye. But it wouldn't surprise me in the least if Houston won.
Dolphins vs. Broncos: No, it's not a typo: Winless, putrid Miami is actually a favorite. There's really no reason to even pay attention to this game other than it's Tim Tebow's first start of this season. And ironically Tebow's 2009 Florida National Championship team will be honored at Sun Life Stadium during this game. I truly do expect more Tebow fans than Dolphins fans, but I have no idea who wins here.
Jets vs. Chargers: A tough short-week assignment for New York, which didn't exactly put those offensive questions to bed in Monday night's win over Miami. Still, the Jets are 3-0 at home. Who knows what San Diego is on the road? The Bolts have had only two away games and were thumped at New England and squeaked by at Denver.
Bears vs. Buccaneers (in London): The Bucs no doubt would have been a favorite had this game been in Tampa, but instead it's a home game at London's Wembley Stadium for Tampa Bay, which opened as a slight dog. The Bucs are likely without starting RB LeGarrette Blount again, but these teams are similar in many ways. It's a toss-up.
Panthers vs. Redskins: Yes, Carolina opened as the slight favorite. I think this is the beginning of a lengthy slide by Washington after getting pushed around last week at home by the Eagles. And as inconsistent as Rex Grossman is, John Beck is a downgrade at QB for Washington. Panthers rookie Cam Newton should get his second win, but I wouldn't risk it.
Stay Far, Far Away
Steelers at Cardinals: Arizona has lost four games in a row and has one of the NFL's worst defenses, but also comes in off the bye week. And the Steelers haven't been very good on the road this year, losing at Baltimore and Houston and barely holding off Indianapolis. Ken Whisenhunt will have his Cardinals fired up to face his former club in a rematch of Super Bowl XLIII.
Ravens at Jaguars (Monday): I honestly have no statistical reason to think Jacksonville can win other than Jags are at home. They have lost five in a row, but all but one of those has been relatively close and Jacksonville played pretty well last week in Pittsburgh (at least defensively). The Ravens do look like the AFC's second-best team, but they have been known to lay an egg once in a while: See Week 2 in Tennessee. Maybe I just wanted to have at least two games in this category ….
And The Pick Is ….
The Cowboys. I'm a bit worried how Dallas has played at home, barely beating Washington and losing to Detroit, but those were right after Tony Romo's rib injuries. He's much healthier now. Reports are Bradford will give it a go for the Rams, but he clearly won't be 100 percent so we might see A.J. Feeley at some point. Things are likely to get out of hand when/if that happens.
Strike Point Sports is showing the world why they are considered one of the top NFL handicappers in the nation. That is now 7-0 for NFL picks the last two weeks including a Game of the Year winner last week. He has now earned a profit in six straight NFL weeks and $100 bettors have made $5,600. Click Here to buy picks.