NFL Survivor Pool Strategy, Advice and Tips for Week 4
by Trevor Whenham - 9/27/2011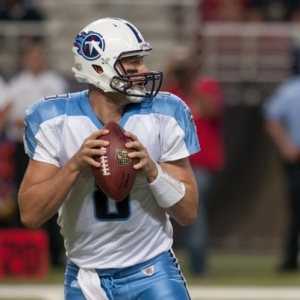 The Patriots, Eagles, and Jets probably cost some people their Survivor Pool life last weekend, so if you are still alive and kicking then you deserve hearty congratulations. Let's take the a look at the promising spots and the traps that Week 4 of the season has to offer survivor pool players. Remember, on Thursday our free NFL survivor pool picks will be posted for you.
This isn't the most exciting week of football I have ever seen, but uninteresting games are often good for Survivor Pool players, so that's a bright side. Without further ado, here is some survivor pool strategy, advice and predictions for Week 4.
The heavy favorites
As I write this there are still a few games without lines set because of various uncertainties. Despite that there are still four games with favorites of at least a touchdown. Of those I think that three are playable to some extent.
First, the one that I wouldn't risk. San Diego is clearly better than Miami, and the Dolphins have to be reeling after losing to Cleveland. However, I just don't think that it's worth trusting the Chargers right now. They are the team, after all, that barely beat the Chiefs at home last week, and Miami is better than Kansas City. Too risky.
The other three heavy favorites, though, are legitimate plays. New Orleans is confident after their win over the Texans and they should have no trouble against the quarterback horror show that is the Jaguars.
Green Bay should have no issues at all beating Denver at home. It's a total mismatch. Tampa Bay also enjoys a mismatch at home against the Colts — especially if Indy is forced to start Curtis Painter.
Any of those three teams would be a sound play this week if you haven't used them yet. All three teams are very good, and it might be tempting to wait until later, but we are already four weeks in, so there is no point in saving every good team until later. After all, you need to survive until later.
Games of interest
Aside from those games here are four others that are interesting — either as games to take a look at or to avoid:
Tennessee at Cleveland
It seems like the story we are supposed to believe is that the Browns are an inspiring story doing impressive things — a plucky upstart team. I'm not buying it.
Sure, they are 2-1, but they haven't beaten great teams, and they have a world of issues. Tennessee has had surprisingly solid QB play from Matt Hasselbeck. However, they have issues - the injury to Kenny Britt and the struggles of Chris Johnson — but they are by far the better team here, and if you feel the need to gamble then there would be worse teams to gamble on.
Carolina at Chicago
The Bears are favored by 6.5 points and could be an attractive pick here in the eyes of some. I'm just not buying it.
They are at home, but they have done little to inspire me this year. They are inconsistent. Their QB is lousy and their running game has been worse.
Carolina has some issues, and I suspect that Cam Newton will be slightly easier to defend now that teams have seen him play more, but I can't confidently say for sure that the Bears are sure to win here.
This one is a pass in my eyes.
New England at Oakland
Very interesting game. Heading into last week I would have said that the Patriots, though they had some issues, were the best team in the league. Now I am not so sure.
The Bills exposed some faults. Oakland has also experienced the pain of a huge Buffalo comeback, and that's the only reason they aren't 3-0. They have the best running back in the league right now, and a surprisingly solid team all around.
Before the season started I would have said that this was an easy pick for the Patriots. Before last week I may have suggested it still was. Now I am feeling far more tentative, and see no reason to play this game.
There will be at least four far more attractive games for the Pats later on.
Detroit at Dallas
Do you believe in the Lions yet? I think I do. Sort of.
I'd feel a heck of a lot better if they hadn't fallen in a huge hole against Minnesota before waking up and asserting themselves. Detroit has won twice on the road, and Dallas was a long way from impressive in winning Monday night with six field goals and no real spark of life. They have injury issues that are going to catch up to them, too.
In short, I would be tempted to take a close look at the Lions. There are games that are definitely easier, and I would look at them first, but if it came down to it this one would be a fun gamble.
Doc's Sports is killing the bookies with our expert football picks. We have picked up +50 units thus far on the young season with our college football and NFL handicapping and $100 bettors have earned more than $4,500 already this season. We have a big card for this weekend that features our 7-Unit College Football Game of the Year. Click Here for more info.