NHL Handicapping: Weekend Hockey Betting Primer
by Dave Schwab - 12/8/2011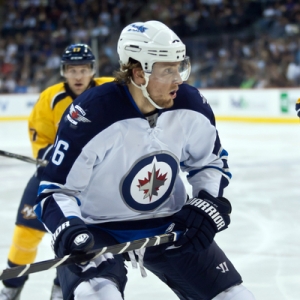 December marks the start of the meat of the 2011-12 NHL schedule. All 30 teams have enough games in the books by now to provide an excellent picture of which ones are the lead dogs in the 82-game marathon to the Stanley Cup Playoffs.
This hockey handicapping guide takes into consideration which teams have also distinguished themselves in terms of their return on the money line and overall record against the puck line.
The following is a look at a few teams that are hot in both of these areas and which ones are not, along with a couple of free NHL picks for this Friday's games.
Who is Hot
For the second week in-a-row the Detroit Red Wings occupy the top spot on the list. Even though they have dropped their last two games, this minor slide followed a seven-game winning streak. Detroit is currently three points behind Chicago in the Western Conference's Central Division at 16-9-1. The reason it is at the top of this list is a 17-9 record against the puck line and a NHL-best +1733 return on the money line.
The top team in the Western Conference and one of the biggest surprises this season is the Minnesota Wild. A current five-game winning streak raised their record to 18-7-3 and gives them the most points in the NHL with 39. The Wild have been even better against the puck line at 19-9 and have the second highest return on the money line at +1265.
A few other teams with a very profitable return on the money line are Boston at +1049, Winnipeg at +1029, New York Rangers + 903, and Vancouver at +738. The Jets have been the best team in the league against the puck line with a record of 20-7.
Who is Not
After a solid start, the Tampa Bay Lightning have fallen on some hard times with just three victories in their last 10 games, including a five-game losing streak heading into Thursday night's game against the Rangers. They are now 11-14-2 overall and 10 points behind Florida in the Southeast Division with 24 points. Tampa Bay also have been a major drain on the bankroll with the league's worst return on the money line at -1576 and a 10-17 record against the puck line.
Another team that has become a walking disaster to wager on lately is the New Jersey Devils. They currently have the second-worst return on the money line at -1193 and a 12-14 record against the puck line. The Devils have lost four of their last five games to fall nine points in back of Pittsburgh in the Atlantic Division with an overall record of 13-12-1.
A few other teams that have been costly to wager on are Carolina at -1093, Columbus at -929, Calgary at -868, and Colorado at -827. The two worst teams to wager on against the puck line have been Los Angeles and Washington with a record of 8-19.
Friday's Top Plays
A Southeast Division clash has Carolina on the road against Winnipeg in a battle of two teams headed in opposite directions. The Hurricanes are 3-6-1 in their last 10 games and last in the division with an overall record of 9-17-4 and 22 points. The Jets extended their winning streak to three games with a 2-1 victory over Boston this past Tuesday as +122 home underdogs. They are now 7-2-1 in their last 10 games and 12-11-4 overall.
These two have already met twice this season with Winnipeg winning both games by two goals. The Jets closed as -114 home favorites in a 5-3 victory on Oct.22 and on Nov. 25 they won 3-1 as +117 road underdogs. Carolina is coming off a 5-3 win over Edmonton on Wednesday night as a +142 road underdog, but has only won consecutive games twice this season.
The Pick: Winnipeg 4, Carolina 2
Friday's nightcap sends Colorado to Edmonton to face off against the Oilers in this Northwest Division showdown. The Avalanche were hammered by Vancouver, 6-0, this past Tuesday night as +183 road underdogs. Tonight they are on the road against Calgary as a +120 road underdogs. Colorado is 13-14-1 overall and 5-5 on its last 10 games. Edmonton comes into this one at 13-12-3 overall and 8-5-1 at home this season.
They have met twice before this season with both games played in Colorado. The Oilers drew first blood with a 3-1 victory on Oct. 28 as +152 road underdogs, but the Avalanche even things up with a 5-2 win as -125 home favorites on Nov. 26. Edmonton's success at home this season combined with the Avalanche playing three road games in four days tips the scales in this matchup towards the Oilers.
The Pick: Edmonton 4, Colorado 3