Top 10 Reasons to Bet on NHL Hockey
by Doc's Sports - 10/6/2011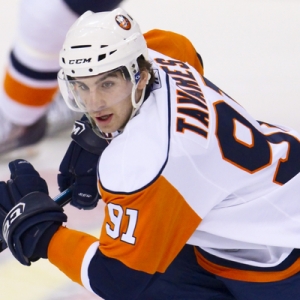 The 2011-12 NHL season is finally underway, and that means that there will opportunities to start making money every day on the ice. While the popularity of hockey in the United States will probably never approach that of football, baseball or basketball, that doesn't mean that you can't cash in on it. In fact, there's a good chance that you'll see much better results if you do decide to dive into hockey this season (see below). Here are the top 10 reasons that you should be betting on hockey this year:
Since hockey doesn't get the attention that the other sports do, the lines are much softer and can provide much more value. If you take advantage of these NHL odds errors by the linesmakers, you can build your bankroll quickly.
Hockey is a daily sport that offers many opportunities to wager on. With an 82-game season that offers moneylines, pucklines and totals, you can be much more selective in which games you choose.
You don't have to follow the sport that closely, as Doc's NHL Handicapper will do that for you and provide daily write-ups with insightful information that wins. We have a passion and dedication to the sport and it shows in our results.
Hockey is a streakier sport than most, and you can ride teams for long stretches or play against teams for long periods of time if you can identify a strong trend. Last season there were several long streaks that provided the bettor a clear path to profits (see the runs by the Lightning, Devils, Flames and others).
Good hockey information is hard to find and when you get your hands on it, it can be very powerful for bettors. Doc's knows what information wins and utilizes a hockey model that calculates how much value each game has for the bettor.
If you do enjoy hockey as a fan, there's no reason not to make some extra money by following along. The popularity of hockey is growing and betting will soon follow it.
The NHL Playoffs are unlike any other, filled with non-stop action and drama…..and yes, more betting opportunities. There are series bets, conference winners bets, Stanley Cup future bets and more.
Hockey is a great investment…..period. You won't get the returns in the stock market that you'll get for an entire hockey season. In a good hockey season, you'll easily double your entire bankroll. Try doing that in the stock market in less than a year.
Hockey is easier to beat than all other major sports. There are lots of people betting football, baseball and basketball, so the betting markets are much tighter in those sports. With relatively few people betting on the NHL, there is usually solid value every single day.
And last, but certainly not least, you should bet hockey because Doc's provides you with winning selections! Get on board with Doc's Sports NHL selections. For just $595, you can receive every daily selection that we make from October through the Stanley Cup Finals in June of 2012. Click here to sign up for Doc's NHL picks.