Beyond the Top 25 - A College Hoops Weekly
by Taylor Jordan - Strike Point Sports - 2/14/2012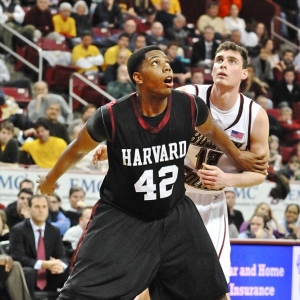 I say "enough" of the big-boy hierarchy that dominates college basketball. Well, at least for this week.
Saturday marks another edition of Bracket Buster weekend. This week's 'Beyond the Top 25' is going to be simple: we are spotlighting the best of mid-majors outside the national polls.
Big respect goes to UNLV, Murray State, San Diego State and St. Mary's. You've done your thing this season and represented the little guys well throughout the season. Now let's take a crack at identifying the rest of the bunch who deserve some credit and acknowledgement for their work on the current campaign.
Here is a deeper look at those teams in Week 15:
Wichita State, 22-4 Straight up (11-12 Against The Spread)
Seriously, where is the love for Shockers? Still on the outside of the AP Poll, Wichita State apparently needs to prove more. As if a road win at Creighton (one of the best mid-majors all season) doesn't cut it? Just consider that this team has run the Missouri Valley gauntlet by winning four straight games against the best in the league: A road victory at Missouri State followed by home wins against Indiana State and Northern Iowa, then that previously mentioned win over the Blue Jays. This team is No. 17 in the RPI and its Bracket Buster matchup is at Davidson on Saturday.
Temple, 19-5 (14-10 ATS)
The Owls have pretty successfully skated under the radar for most of the season thanks to a lot of the A-10 coverage being elsewhere. Early success from Xavier, St. Louis and Dayton helped Temple keep a low-profile, but now the Owls sit atop the conference and are looking pretty good for March. They've won eight straight (7-1 ATS) and will enter a tricky four-game stretch, including three road games against the likes of St. Bonaventure, LaSalle and St. Joseph's.
Harvard, 21-3 (10-9 ATS)
The Crimson are officially off the Top 25 sheet, so they fit right in with us on this list. They have been ranked for most of the season, but a single loss for this group in the Ivy is more like two or three for a team that has the national spotlight on them. Of course, you tend to be held to a higher standard once a team like the Crimson cracks the national ranking. But a single loss won't derail their Ivy League title aspirations nor put a dent in their chances of being in the NCAA Tournament field. Harvard has four straight home games upcoming to get right back into the Top 25 polls.
New Mexico, 20-4 (15-6 ATS)
New Mexico has been a superb bet for most of the season. And similar to Temple, the Lobos haven't had to try too hard to stay out of the public eye. Even stronger seasons by league rivals UNLV and San Diego State have assured the hype stays minimal with Steve Alford's squad. Still, it's a close push for the top spot between these three schools, and this week has plenty to offer with the Lobos visiting the Aztecs on Wednesday then hosting Top 11 UNLV on Saturday. There is some exciting stuff this week in the Mountain West.
Nevada, 21-4 (14-7 ATS)
Not being perfect in conference play took away some of the 'sexy' for this Wolf Pack team. However Nevada did well to bounce back this past week and keep their head about them with two road wins in the league. They still control their fate in the conference but will step outside the WAC this week, including an intriguing Bracket Buster clash at Iona on Saturday.
Southern Miss, 21-4 (11-10 ATS)
The Golden Eagles have soared in C-USA this season. But I stepped out and backed them at UAB last week thinking they could avoid the letdown. Southern Miss proved me wrong. I guess there aren't too many teams impervious to a poor road performance every so often. Their next game, though, was a good bounce-back effort at home to Central Florida. No Bracket Buster appearance for this pseudo mid-major, so Tulsa is up next at home this Wednesday, then consecutive road games at Houston and UTEP.
Strike Point Sports is one of the top college basketball handicapping groups in the country. Since Nov. 13 they have brought their backers $9,500 in winnings and they are 11-3-1 on plays rated 5.0 or higher. This Thursday they are releasing a 7-Unit College Basketball Game of the Year and they are a perfect 3-0 in their top games this year. You can click here to sign up.
---
Most Recent College Basketball Handicapping