College Basketball Handicapping: What's Wrong with the Tar Heels?
by Trevor Whenham - 1/18/2012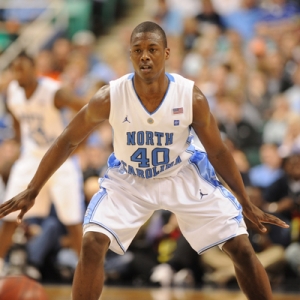 There is something wrong with the Tar Heels. Not fatally wrong — they are still an elite team that will be a high seed in the tournament. They just really aren't playing like they were at the start of the season — the favorites to win the National Championship.
They have lost three games. There is no shame in losing by a point at Kentucky. Even a loss to a very good UNLV team in Las Vegas is somewhat justifiable — though it would be better if they hadn't lost by 10 points.
What is a huge concern, though, is the 33-point loss to Florida State on Saturday. National Championship contenders don't lose games to underwhelming teams by 33 points. In fact, in the last 20 years no National Champion has ever lost by more than 26 points.
In the aftermath of that loss there has been a whole lot of concern expressed about this team in the media and by bettors. Are they still a National Championship contender? Will they bounce back strong, or is this a sign of bigger issues? Will the betting public overlook this loss because the Tar Heels are so popular, or will this cause a mass exodus off the bandwagon?
Let's take a look at six factors that will weigh into how those issues are resolved:
Mental toughness
We're going to spend a lot of time looking at that Florida State loss because you really can't ignore it. What struck me most of all about the game was the lack of mental toughness. They were only down eight points at the half. If the Tar Heels were the team we thought they were then that wouldn't have been an issue.
Florida State is a team that probably wasn't a tournament team before the win, and still has work to do to be one now. In a game that was up-tempo that lead was just an afterthought — one flurry of points.
Instead of rising to the challenge, though, the team just quit. The Seminoles kept fighting, and every time they hit North Carolina the Tar Heels withdrew more — as if they were feeling sorry for themselves.
Championship teams don't indulge in self-pity. They get mad, and they let that anger fuel them. I'm not saying that this team is soft, but they have yet to really show us that they aren't.
Physical toughness
It's not just in their heads that this team has shown weakness. They are more athletic and fitter than Florida State — far more — yet they refused to fight through screens, and they let Florida State dominate the game.
The only reason this team would be physically dominated is if they aren't willing to make the sacrifices required to take advantage of their gifts. So far it hasn't been clear that they are.
Weight of expectations
The team came into the season with a whole lot of hype. There was even talk that they could go undefeated. They had five returning starters. They were deep. They were balanced. They were wearing Tar Heel blue.
For whatever reason, though — lack of leadership, lack of toughness, cockiness, or something else — those expectations have overwhelmed instead of motivated to this point. That doesn't have to be the case all the way, but the pressure certainly isn't going to lighten now.
The other factor to consider here is that the Tar Heels are about as public of a team can be. When an obscure team is inconsistent and prone to underachieving it can be hard enough to figure out how to deal with them. When the public has massive expectations for a team, though, then that adds a whole new level of challenge to decoding lines and finding value.
Harrison Barnes
Barnes is by far the biggest disappointment of the team, and probably the whole country. Coming into the season he was the solid favorite to win the National Player of the Year crown. At this point, though, he would be hard pressed to be a second team all-American.
The issues are what we have talked about already — he isn't using his body like he should be able to, he's backing down from fights, he's far easier to guard than he should be, and he looks like the pressure is weighing him down.
Unfortunately, he is on the path right now to become a poster boy for why you shouldn't skip the draft when you're a lottery pick.
There is a still lot of time for him to get things turned around, though. At this time last year people hardly knew who Jimmer Fredette was, so strong play going forward could salvage a lot of Barnes' reputation. I'm not betting on it, though.
Roy Williams
Williams is as good as it gets, and he is totally capable of getting this team back on track.
I can't shake the feeling, though, that Williams isn't doing his best work right now. What happened at the end of the Florida State game is a good example of why I'm a bit nervous about what is going on.
In the last minute of the game it became clear that the fans were going to storm the court, and that it was going to get ugly for North Carolina. In order to protect his players he made the decision to get them off the court early, so with 14 seconds left they headed for the locker room. The only problem was that five players — the type that live their lives glued to the bench — were left on the field. Williams had seemingly forgotten about them, and they ended up being in the middle of the crowd rush — alone and unprotected. Williams claims that he thought that the game had been called early, but he has apologized to the players for what happened.
By itself that story isn't particularly significant — the guys certainly aren't going to be scarred by what happened. Williams has always been the king of details, though, and nothing ever seems to go even remotely different than he expects it to. There is far too much chaos involved in that story compared to what we normally expect from him. It's hard not to read more into it than just this isolated incident.
Williams needs to be at his sharpest to keep this season on track, and he may just not be.
Ceiling
It's easy to panic — and I've probably shown signs of it up to this point. It's still important to remember, though, that there is no team in the country with a higher ceiling than this squad.
They are talented, tested, and well coached. They also have a fairly manageable schedule — though back-to-back games early in February against Duke and Virginia will be an interesting test.
This team may not be what we thought they were, but there isn't a truly dominant team in my eyes yet, so North Carolina can still turn things around and get back on track. In the scheme of things three losses means nothing at this point — even if one was of historical significance.
It is certainly warranted to be far more skeptical of this team now than you were in November, but writing them off would be a huge mistake.
---
Most Recent College Basketball Handicapping