Handicapping the Undefeated College Basketball Teams
by Trevor Whenham - 12/12/2012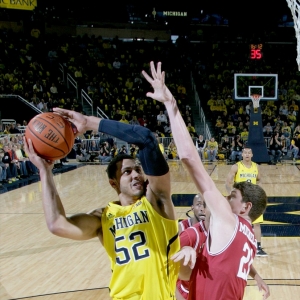 The college basketball season seems like it just begun, but we are already almost a third of the way through the season — and not far from the start of the conference season. Every team starts the season undefeated, but already we are down to just 14 teams that have yet to lose. The prospect of an undefeated team entering the NCAA Tournament is enticing every year. So, can it happen this year? Here's a look at each unbeaten team, what they have accomplished, and when (or if) they are likely to lose:
Charlotte (9-0) - The 49ers have played a soft schedule, with Davidson their only somewhat impressive win. Before Christmas they face nonconference contests against Miami and Florida State that could be a challenge, and then they face a brutal Atlantic 10 conference schedule that now includes Butler and VCU. There are several losses to come.
Duke (9-0) - This has been a truly incredible nonconference schedule. They have beaten three Top 4 teams, along with nice wins over VCU and Minnesota. The rest of their nonconference schedule is straightforward, and the ACC isn't as strong as it has been, so if they keep playing like they have they could certainly run the table. Really, the biggest factor is how much UNC improves before they play them. If a major conference team is going to run the table, though, it will be Duke.
Cincinnati (9-0) - The Bearcats have mostly played mid-majors, and their major-conference opponents have been weak. They haven't been tested. The challenges come starting next week with Xavier followed by New Mexico the next week, and then a Big East schedule that is always tough. At No. 12 this team is very over-ranked.
Syracuse (8-0) - Syracuse is also overrated, but not nearly as much as Cincinnati. Their biggest test was against San Diego State. They will almost certainly be undefeated when the Big East season starts, and they will be favored in their first four conference games. Then they travel to Louisville for a game that will teach us a lot about both teams. This is a very good team, but they will lose more than once — quite a bit more than once.
Illinois (10-0) - The Illini have been surprisingly impressive, and their 11-point win at Gonzaga was proof of that. Right before Christmas they have a very tough trip to Mizzou, though, and then they face the relentlessly brutal Big Ten schedule. They fall behind at least four conference rivals in talent, so there will be plenty of losses. There is no shame in losing games in a conference this tough, though.
Michigan (9-0) - I will be shocked if Michigan isn't 15-0 when they head to Ohio State on Jan. 13. That will be an epic game and a huge test of where this team is at. They will lose some Big Ten games, but they will also be a very high seed in the tournament.
Indiana (9-0) - The Hoosiers have not played a tough schedule, but their toughest game was against the Tar Heels and they totally dismantled them. They are very good. As with the previous two teams, though, they play in a brutal conference. No team could reasonably be expected to win on the road at Ohio State, Michigan, Michigan State, Michigan and Illinois in the same year, so there will be losses.
Wichita State (9-0) - By now it is no shock when the Shockers succeed. They have a nice win at VCU to their credit. A win at Tennessee this week would also be impressive and would set them up for a very tough Missouri Valley conference schedule. They play Creighton twice, and it would be a surprise if either team swept those meetings. This is a very good team, but they are not as good as their record right now.
New Mexico (10-0) - I like this team, and they have a massive home-court advantage. They have some tough trips looming, though — Cincinnati, San Diego State, and UNLV chief among them. This team will go into the tournament with a good seed but with several losses.
Wyoming (10-0) - Their win against Colorado was a surprise, but this team has beaten no one else, and it won't beat the class of the tough Mountain West. Never mind undefeated, this is not a tournament team.
Arizona (7-0) - This talented young team has eased into the season with a ridiculously weak schedule. Pathetic, really. The Wildcats will be tested seriously by Florida this week, and we'll know more after that. Beyond that their advantage is that the Pac-12 isn't very good right now — they are far and away the best team unless UCLA can get on track. They play the Bruins twice. I don't expect them to beat Florida, but if they do they have the second best chance to run the table after Duke -- though I am definitely not saying that they will.
Florida (7-0) - The Gators easily beat — and beat up on — Wisconsin, but aside from that the schedule has been manageable. The game at Arizona is huge for them, as is a game against Kansas State before Christmas. The SEC schedule isn't brutal, but two games each against Mizzou and Kentucky all but ensure losses.
LSU (5-0) - They have played just five games, and they have been against five weak teams. One stat says it all about this team — they allowed Northwestern State to score 95 points. This is not a good team.
Eastern Kentucky (9-0) - This one is very straightforward. They are a solid team for their conference, but they haven't beaten anyone of note and on Dec. 16 they play Illinois. That won't go well for them.
---
Most Recent College Basketball Handicapping