NBA Betting Lessons We have Learned in 2012 Playoffs
by Trevor Whenham - 5/24/2012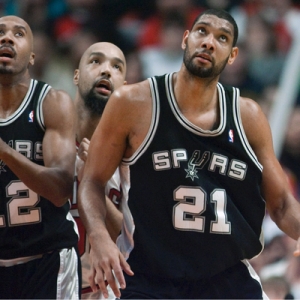 We are almost at the halfway point of the NBA Playoffs. As we wait for the East to sort things out it's a good time to look back at what has happened so far to see what lessons we have learned:
We're seeing a changing of the guard
For a while now you only barely had to pay attention to the league from year to year to essentially know what is going on. The same teams were strong, and the same players generally elevated their play when the playoffs started.
This year, though, we are seeing clear signs that there is a change afoot.
For starters, the Lakers showed that they aren't the Lakers we have long been used to. It isn't just a minor setback, either — this is rebuild or regress time in Hollywood.
Dallas disappeared this year as well, and so did Orlando — though the Magic had plenty of drama contributing to their issues. In their place we have seen the surprising rise of the 76ers, the continued development of Atlanta, the progress of the Clippers, and the clear statement that Oklahoma City has definitely arrived as an elite squad that isn't going anywhere.
We see teams rise and fall every year, but a lot of what we have seen this year seems more permanent — more of a reshuffling than anything temporary.
Talent doesn't equal heart
We've seen clear examples in the Lakers and especially the Bulls that teams that have enough talent to compete won't get anywhere if they don't have the heart to match it. Both teams were going to hit the end of the road sooner or later, but both lost sooner than they needed to — and with less fight than they were capable of.
The Bulls are the bigger mystery of the two to me. They knew that they could compete without Rose because they had done so effectively all year. Even without their star they were far deeper and more talented than Philadelphia. They likely wouldn't win the East, but they could have definitely have made the Eastern final. As soon as Rose went down. though, the rest of the team deflated. It's as if they believed they couldn't compete without their superstar, so they didn't bother trying.
That's frustrating for NBA handicappers because heart is the hardest thing to evaluate. It's also a major issue the team needs to address, because if you think that Derrick Rose will stay completely healthy the rest of his way through his career then you are wildly more optimistic than me.
Old is the new young
It seemed coming into the playoffs that the story would be the younger generation of stars — James, Rose, Durant and so on. No two players have had any more of a role in the fates of their teams so far, though, than two of the older stars still playing — Kevin Garnett and Tim Duncan.
No one was completely writing either guy off just yet, but both — and especially Duncan — seemed to be well on the decline, and neither was seemingly going to be a driving force for his team this time around.
With a combination of strong play and impressive leadership, though, Duncan has his team unbeaten through eight games, while Garnett is poised for a Game 7 battle.
They serve as a sound reminder for bettors of how important experience and a burning will to win are in the playoffs. Both guys know that their winning window is closing rapidly, and they don't intend to let it without a fight.
The West is best
The Heat still have a good chance of showing that the East isn't beaten — and they certainly looked like they were serious in their last game. Given their injury and chemistry issues, though, it's hard to give them as much respect as the two remaining teams in the West.
Oklahoma City and San Antonio have looked as good as a playoff team can look so far. Their upcoming series should be an epic, and right now it's not at all hard to imagine that they are playing for the NBA Championship.
The Heat aren't struggling as much as it seems
I know I just finished being negative about the Heat. It's important for bettors to keep the headlines in perspective here, though.
They certainly aren't playing like they should be — their two series should have been over far before they have been. Despite that, though, at 7-3 ATS they are the second most profitable team in the playoffs just behind the Spurs, and they are performing far beyond their regular-season level for bettors.
They have outscored opponents by an average of 9.7 points as well — also second only to the Spurs. They need to be much better than they are, but don't let all the negativity blind you to the fact that they have performed above expectations from a betting perspective.