NBA Handicapping: Will Bobcats Continue to Struggle?
by Trevor Whenham - 2/9/2012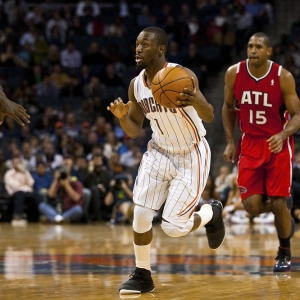 It was going to be a frustrating year at times for the Charlotte Bobcats — we knew that going into the season. They had gotten much younger and less experienced when they dealt Stephen Jackson and Shaun Livingston on draft day, so growing pains were inevitable.
It still seemed like they were moving in the right direction, though. They had come not too far from making the playoffs last year — even if that was mainly because the bottom half of the Eastern Conference was very weak, so making the playoffs was easy. They had rid themselves of Larry Brown's increasingly neurotic drama, and the seemingly capable Paul Silas was in charge. They had drafted well, too, with Kemba Walker being the kind of winner you can build around.
The playoffs would have been the best-case scenario this year, but they weren't likely. However, it seemed very likely that they would be moving in the right direction.
Or not. This year has unquestionably and entirely been a disaster for this team. Through 25 games they have just three wins, they have lost 12 in a row and only Detroit is scoring fewer points per game. They are getting outscored by almost 14 points per game — four more than any other squad. It's as ugly as it could possibly be.
So, is it going to get any better, or is this team really this bad? Are they worth betting on, or are they an easy bet against? Let's take a look:
Experience
Kobe Bryant has played in more NBA seasons than the entire starting lineup of the Bobcats. So has Kevin Garnett. Corey Maggette is the only true grizzled veteran on the roster, but an injury in the sixth game of the season has kept him out of the lineup since. Beyond that you have to look at guys like Tyrus Thomas, Matt Carroll, DeSagana Diop, and Boris Diaw for veteran leadership, and none of those guys are exactly leading by setting the world on fire.
This is a young team in general, and a particularly young one when you look at the players that are being relied on to carry the weight. Leading scorer Gerald Henderson is in his third season. D.J. Augustin is in his fourth year in the league, but only his second as a regular starter. Byron Mullens is in his third year, but he had only played 26 career games — and no starts — in his previous two seasons. This team has no shortage of decent talent — they are loaded with former lottery picks — but they don't have the standout stars to lift the team, or the experience to rely on to take advantage of their talent.
Young talent shines best when it can play a complementary role, but there is nothing for them to complement here.
Injuries
It's bad enough that this team has issues galore when they are healthy, but they have been hit very hard by injuries. Maggette has missed 19 games and is only now cleared to practice. Henderson went down last week and is out for two weeks. Augustin has missed eight games and is slowly getting ready to come back. Reggie Williams has only returned for the last four games. D.J. White, Tyrus Thomas, Eduardo Najera, Cory Higgins — the list goes on and on.
Given the carnage they have been forced to endure it is no wonder that they have dropped 12 in a row. They wouldn't be great at full strength, but at half a team they aren't even remotely competitive. The good news, if there is any, is that if they get healthy they'll be fresh down the stretch.
Rookie power
The team was fortunate thanks to wheeling and dealing to have two lottery picks last year. They drafted well, though neither of the players are the instant superstar types.
Bismack Niyombo is the youngest player in the NBA — a center with experience playing professionally in Spain. Walker has heart that far exceeds his impressive talent, and his will was the driving force in UConn's National Championship run. Both guys have shown flashes of brilliance — they both have recorded triple-doubles, and Walker is fourth in scoring on the team. Really, they have done pretty much all they have been asked to do.
The problem is, though, that they are being asked to do more than either should be doing at this point in their careers. What we have learned, though, is that Charlotte probably didn't make horrible mistakes with the two picks, and that they could both quite possibly turn into very functional starters.
Coaching
I'm not going to pile on Paul Silas here. Is he the best coach in the league? No. There is no coach in the world, though, who could excel in this situation. It's impossible, and Silas is not to blame. He may lose his job over it, but that's just the sport.
ATS performance
The team is trying hard, and Walker is looking like he is having the time of his life. It's possible to imagine, then, that this team is better than their record indicates, and that their play is strong enough to cover more than their share of the massive spreads they face as underdogs.
That would be very handy if that were true. Unfortunately it really isn't true.
This team is almost as bad at the betting window as it is on the court. At 9-16 ATS they are better than only Washington in terms of how they treat bettors. That means that for the foreseeable future this team is just what they seem to be — an easy team to bet against in almost every situation.