2012 NHL Free Agency: Winners and Losers
by Trevor Whenham - 7/5/2012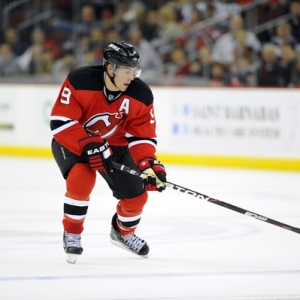 With the first few action-packed days of NHL free agency in the books here's a look at early winners and losers:
Winners
Minnesota Wild
There were two big free agents on the market this year — Americans Zach Parise and Ryan Suter. A lot of teams took a stab at landing one of them. Minnesota, improbably, landed both. They made a massive commitment to them — 13 years each and almost $200 million combined. It immediately makes this team very relevant, though. For a team that has never really managed to matter in their existence and which fell out of the playoffs last year after a red-hot start, this is the type of talent injection that could be considered a bargain down the road if it turns out like it could.
New Jersey Devils
It's hard to consider the Devils a winner when they lost Parise, their captain. While that was a disaster, things could have been a whole, whole lot worse. While losing Parise hurts, seeing Martin Brodeur finish his career in any net other than New Jersey's would have been a potentially fatal blow for the organization. No player is the face of an organization any more than Brodeur is in Jersey, so the fact that they were able to convince him to end his flirtations and return to the fold for what is likely the last contract of his career is a major, major win. It also likely helped keep solid defenseman Bryce Salvador on the team.
Jason Garrison
Garrison, a defenseman formerly of the Panthers and now of his hometown Canucks, should send Suter a very nice present. Suter heated up the market for defenseman, but the supply was very limited. Garrison had a breakout year last year, and he used the seller's market and his upside to land a massive deal with Vancouver — six years and $27.6 million. It's miles above what he would have gotten last year, and much higher than he would have seen if the market conditions weren't just right.
Edmonton Oilers
No one wants to play in Edmonton. It's a terribly cold, inhospitable place in the winter, and it is a long way from anywhere. For the first time in a long, long time, though, the Oilers have scored a significant free agent victory. Defenseman Justin Schultz of the Wisconsin Badgers was in a unique situation. He was a hotly-desired free agent despite never having played in the NHL because of his massive potential and his tiny rookie contract. He could have played for pretty much any team in the league, but he chose to play for Edmonton and become part of their stunning core of young players. Next to Minnesota, the Oilers pulled off the biggest coup of free agency here — for the addition of the talent, and as a boost to their organizational self esteem and reputation in the league.
Dallas Stars
Landing a guy like Jaromir Jagr among your top six forwards will help on the scoresheet and the box office. The fact that they only had to shell out for a one-year contract to get him makes it virtually a risk-free deal.
Losers
Calgary Flames
Calgary just hasn't been any good for years. They are in desperate need for a rebuild from the ground up, but instead they have used this offseason to make more questionable moves that clog up their payroll without clearly improving their team. They traded for the rights to offensively-sound but defensively-incompetent defenseman Dennis Wideman and then overpaid him massively — even in this defenseman market where supply is short. Then they overpaid Jiri Hudler, a guy who the Red Wings didn't want back despite reasonable offensive numbers — something that is very telling. On top of that they overpaid to keep their own free agents like Cory Sarich and Lee Stempniak. Calgary had as much riding on this offseason as any team, and so far they have failed to improve significantly — outside of the hiring of Bob Hartley as their new coach.
Phoenix Coyotes
The NHL has owned the team for far too long, and their ownership situation is still murky. It's a total joke, and it has clearly hurt them in this free agency period. Ray Whitney left. Adrian Aucoin bolted. Taylor Pyatt is gone. Most significantly, Shane Doan is waiting until at least July 9 for the situation to potentially clear up a bit, but it seems like the heart and soul of this team could be out the door. The pieces they have added — Steve Sullivan, David Moss and others — are far from prime pieces or hotly-contested commodities. This is a team that has had so much going for it the last couple of years, but the incompetence of the league seems to have cost them dearly.
Toronto Maple Leafs
Leafs fans get really angry when you tell them their team sucks, but deep down inside they know it is true — or at least they are running out of ways to deny it. A team that hasn't really been relevant since the 1960s doesn't really look good enough on paper to be relevant right now. Their response to their inadequacies? Total inaction. They have lost two players, kept one and acquired one, but none of the four are anywhere close to game-changers. They have been totally invisible — as if they are fine with their mediocrity since all their tickets will be sold regardless of how they play.
Detroit Red Wings
The Wings have had swagger for many years now. They are the epitome of class as an organization, and a destination team. This offseason hasn't been fatal for them, but it has certainly shown some chinks in their armor. After captain Nicklas Lidstrom, arguably the best pure defenseman in league history, retired in the offseason they needed to build momentum for their future. They have tried hard, but have struck out badly. They whiffed on Schultz. Parise said no. Suter looked like a perfect fit, but passed. Their biggest splash has been paying too much to sign Mikael Samuelsson — a 35 year old with moderate offensive talent who left the Wings as a free agent in 2009. This team needs to find a way to make a statement — and improve itself — or the Wings can't be sure they'll be among the league's elite anymore like they have been for so long.