NHL Handicapping Surprises and Disappointments
by Trevor Whenham - 1/4/2012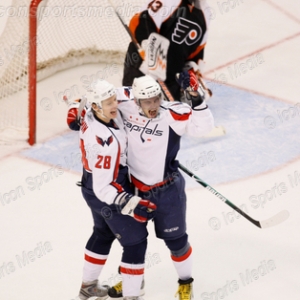 As the calendar turns another year we are — give or take — halfway through the long NHL regular season. As I sit here watching the always-brilliant annual outdoor game it is a great time to look at the biggest surprises and disappointments of the season so far:
Eastern Conference
New York Rangers
No team has been better over the last several years at being underwhelming. New York hasn't lacked talent or opportunities, but they have never been quite good enough since Mark Messier left town. And they didn't really seem to care.
This year is different, though.
The Rangers are the best team in the East right now, and they are doing it in a novel way — their highest-paid players are actually earning their money. The coaching is working, the effort is high, and this is a team you can believe in. I sure didn't see that coming.
Boston Bruins
It was no fluke that they won it all last year, but given the common occurrence of a championship hangover I am surprised that this team is where they are — they are even better than they were last year.
There is no secret to their success — their two goalies are first and second in the entire league in save percentage. Outstanding goaltending combined with defensive discipline and balanced scoring makes this team dangerous again.
Winnipeg Jets
It looked like it was going to be a brutal year — a team in central Canada playing a schedule designed for a team in Georgia. They will have traveled further than any team ever has by the time the season ends, but if the playoffs started today Winnipeg would be in them.
It's a remarkable story, and it has been keyed by their huge home-ice advantage — only the Red Wings have won more home games.
Washington Capitals
I predicted that the Capitals would win the Cup this year because of their talent and depth. You have to make the playoffs to win the Cup, though, and right now this isn't a playoff team.
They are defensively underwhelming, offensively flat, and Alexander Ovechkin looks like just another guy instead of the best offensive player on the planet.
Tampa Bay Lightning
Last year this team was very tough in the playoffs and they have a deep, talented lineup led by the best goal scorer in the league in Steven Stamkos. It seemed like a lock that they would take a big step forward this year.
Instead, they have been a disaster.
They have won three straight, and that only gets them back to .500. They have allowed a pile of goals, outside of Stamkos the offense has struggled, and they just don't seem to care.
They have lots of time to get back on track, but they certainly haven't made it easy for themselves, and they may need to make a change in the nets before it's too late.
Western Conference
Chicago Blackhawks
It was clear that the Blackhawks were better than they showed last year. I didn't expect them to look just as good as the team that won the Cup two years ago, though.
They aren't exceptional defensively, but they have only been outscored by Vancouver, and at 14-3-3 they are all but unbeatable at home.
They came into the season with huge question marks, but there is no question now — this is a serious Cup contender.
Vancouver Canucks
This is a tale of two seasons for the Canucks.
For the first month of the season it was shocking and disappointing how bad they looked. Their goaltending was a disaster, the offense was non-existent, and they looked listless and disjointed.
Now they are sitting in second in the Western Conference, lead the league in scoring, and are a threat to return to the finals.
Let's just hope they don't burn the city down again.
Minnesota Wild
The Wild were very aggressive in the offseason with the acquisition of Dany Heatley and several pieces to complement him. Early on it looked like it was going to pay huge dividends, and they were the very unlikely leaders in the league point race.
They have just one win in their last 10 games, though, so they need to stop the bleeding and get back on track before things get out of hand.
It doesn't take a rocket scientist to figure out what is wrong — 24 teams have scored more goals.
L.A. Kings
I thought the Kings were positioned to win the West. They were a deep and talented team, and they only got better in the offseason with the addition of Mike Richards.
They have been a huge disappointment, though.
They are actually winning their division right now, but only because every team in the group has been below par.
Injuries have been a big problem, but they have not capitalized on chances and they have been flat.
Darryl Sutter is the new coach, and early indications are that the team will be listening to him.
Hopefully one of the biggest disappointments of the first half can turn into one of the biggest stories the rest of the way.