College Basketball Handicapping: Predicting the Line on Marquee Matchups
by Aaron Smith - 1/15/2013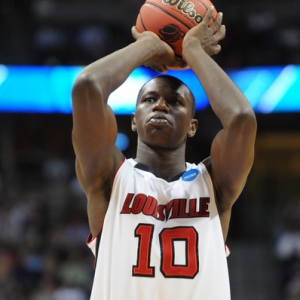 In last week's edition of this weekly article, I predicted that both Arizona and Duke would fall from the ranks of the unbeaten. Indeed, both of those teams lost their first game of the year. The part that I didn't see coming was that all the remaining unbeaten teams would lose in the same week. Wyoming, Arizona, Duke, and Michigan all fell last week. For yet another season, there will be no teams that finish the year without a blemish on their record.
Michigan was the final team to fall from the ranks of the unbeaten teams, and Ohio State had to savor being the team that knocked off the Wolverines. North Carolina State took down the No. 1 Blue Devils. The Wolfpack finally showed that tremendous talent that everyone has been waiting to see this season. With conference action now in full swing, the matchups will just get better each week.
Let's take a look at some of the biggest games of the week ahead. Please note that all odds listed are my projections for what I believe the line should be in that particular game.
Wednesday Jan. 16
North Carolina State Wolfpack (-1) vs. Maryland Terrapins, (7 p.m. EST on ESPN2)
Can the Wolfpack use Saturday's win over Duke as a momentum-builder for the season as a whole? We'll get a quick look as to what the answer probably is when they take on Maryland Wednesday night. Maryland is coming off a couple tough losses, but the Terrapins are a much-improved team this year. Winning at Maryland is never an easy task. I make the Wolfpack a very small favorite solely because of their superior talent.
UNLV Runnin' Rebels vs. San Diego State Aztecs (-4.5), (10 p.m. EST on CBS Sports Network)
UNLV wasn't able to pass their road test at New Mexico last week, but they'll get another chance for a big road win at San Diego State this week. The Mountain West Conference continues to be underrated by the majority of the college hoops world. This is one of the Top-5 conferences in the country. Jamaal Franklin is one of the most dominant players in basketball, and I don't see UNLV slowing him down enough to win this one.
Thursday Jan. 17
Michigan Wolverines vs. Minnesota Golden Gophers (-5), (7 p.m. EST on ESPN)
The Big Ten Conference is absolutely stacked this season. Tubby Smith's Golden Gophers won at Illinois last week, and they didn't quit against Indiana on Saturday. Minnesota has a very good home-court advantage as well. Michigan is an excellent team, but Minnesota's strength in the interior should be a problem for the Wolverines. Look for Minnesota to dominate the boards and win this one.
Saturday Jan. 19
Missouri Tigers vs. Florida Gators (-9.5), (2 p.m. EST on ESPN)
The Missouri Tigers looked lost without Laurence Bowers on the floor this past Saturday at Mississippi. Bowers is likely to miss this one, but there is a small chance he could be back in time for this big matchup. Alex Oriakhi has to step up and be the leader in the paint when Bowers is out for Missouri. Florida is great on both sides of the ball, and they have the makeup of a Final Four team. The Gators should take care of business here.
Syracuse Orange vs. Louisville Cardinals (-9), (4 p.m. EST on ESPN)
Two of the best coaches in the game will meet in a battle between two Top-5 teams this Saturday afternoon. Both teams enter this game with one loss, and both of them have extremely high goals for this season. Louisville is arguably the most complete team in the country with Gorgui Dieng healthy. If James Southerland's eligibility issue isn't cleared up, it's hard to imagine the Orange staying close.
Creighton Blue Jays (-1.5) vs. Wichita State Shockers, (4 p.m. EST on ESPN2)
The Missouri Valley Conference is a great conference for those who love some terrific mid-major basketball. Creighton looks like the class of the conference this year, but this is where they'll really have to earn it. Wichita State may be the second-best team in the conference, and winning on their floor is no easy task. Wichita State is coming off a road loss to Evansville, so the Shockers really need a win here to stay competitive near the top of the conference.
Ohio State Buckeyes vs. Michigan State Spartans (-4) (6 p.m. on ESPN)
Ohio State ended Michigan's perfect season on Sunday, but the Buckeyes still have some issues of their own. The Buckeyes aren't shooting the ball well from the floor this year. Michigan State's defense will make shots very difficult to come by in this one. When these two teams get together, you can expect a very physical game where the team that controls the paint picks up the win. Michigan State should be stronger in the paint than the Buckeyes.
Gonzaga Bulldogs (-2.5) vs. Butler Bulldogs, (9 p.m. on ESPN)
Rotnei Clarke is going to be fine, and that should make a lot of Butler Bulldogs fans happy. The bad news is that he will miss their matchup with the Gonzaga Bulldogs this Saturday. Clarke took a nasty fall and injured his neck, but the injuries are said to be very minor. Clarke is Butler's leading scorer, so missing him will certainly change the complexion of the offense. Gonzaga has so many options on the offensive end that it is hard to not make them at least a small road favorite in the battle of the Bulldogs.
Read more articles by Aaron Smith
---
Most Recent College Basketball Handicapping