2013 NBA Draft: 10 Undervalued Prospects
by Robert Ferringo - 6/27/2013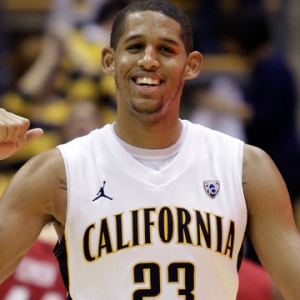 I have already broken down my list of players that I feel are either severely overrated or destined to be draft busts. Now it's time to delve into the list of players that I think have the potential to outplay their draft position and turn into solid, if not spectacular, pro performers.
Some of the players I have broken down below are household names. Some are not. But rather than labeling the follow players as "steals" I will just say that here is a list of 10 players that I would want and they guys that, were my favorite team to call their name tonight, I would leave the draft feeling like the franchise accomplished something:
1. Otto Porter, Georgetown
I'm a bit confused why Porter isn't getting more love – and better odds – as the potential No. 1 overall pick. He is 6-9 and can do absolutely everything on the court. Porter is a hellacious defender – not to be overlooked when considering how college players will transition to the pros – and he has an excellent offensive approach. Porter is a deft passer, a skill honed toiling in Georgetown's Princeton offense, and he is an extremely efficient offensive player. Porter isn't going to go No. 1. And I'm not telling you about some unpolished draft gem that is going unnoticed. But I think it is ridiculous that Cleveland doesn't take him No. 1 and pair him with point guard Kyrie Irving. And whoever gets Porter may end up with the best player in this draft.
2. Victor Oladipo, Indiana
This is another player that is getting a lot of discussion from the mainstream media in the lead-up to the draft. So I'm not uncovering some under-the-radar player here. But I just want to stake my claim that I know Oladipo is going to be a good pro. And instead of wasting a pick on Alex Len or Nerlens Noel, I think that a team would be wise to grab the uber-athletic Oladipo. He meets the athleticism threshold that I look for when analyzing a college player's pro prospects. He is a capable ball handler and Oladipo has a decent natural shot that will only get better the more he works on it. He is a high-energy player and seems like a good dude off the court. He has the potential to be a very good, productive pro for the next decade.
3. Kelly Olynyk, Gonzaga
I have no idea why people aren't talking more about Olynyk. He was the best player in college basketball last year and there is nothing that he can't do. I've seen him called a "finesse" player, but Olynyk is a legit seven-footer that explodes near the basket. His foot speed will be a problem guarding other top-tier power forwards. But He can defend, rebound, take up space and play with a lot of energy. Also, Olynyk is extremely polished on the offensive end. He is an excellent 3-point shooter – not just for a seven-footer – and he was never a big man TRYING to have a perimeter game as much as he was a talented big man WITH a perimeter game. I don't think there is any doubt that he should be a Top 10 pick but I'll be surprised if he goes that early.
4. Kentavious Caldwell-Pope, Georgia
I was hoping that Pope would spend one more year in college. But since he's coming out I think that he offers a nice value to whomever takes a shot with the little-known Georgia product. Pope is kind of a poor man's Otto Porter in that he has natural athleticism, a smooth game on both ends of the court, and plenty of potential to grow into. One of the main reasons I like Pope is that he always did the little things for the Bulldogs. He was, at times, a one-man gang. He can defend, rebound, handle the ball and, obviously, score from all over. The only worry I have is that Pope will be a little in over his head after playing in a small pond for two years at UGA. But if he matures he can be a 16-point-per-game guy for the next 10 years.
5. Allen Crabbe, California
In 2011 I was the only analyst in the country that spent the college season and spring draft run-up screaming about how good Klay Thompson would be. I am nearly as high on Crabbe, who was one of the best and most underrated players in the country last year. He was simply unstoppable at time and unlike a lot of future wash-outs that are going to go in Round 1 Crabbe has a very definable NBA skill: he can flat-out score. Crabbe can score spotting up and off the dribble, and he has prototypical two-guard size, particularly if he can add some more muscle to his frame. People think that Crabbe is soft. But I don't think that's the case. I think he can be a cold-blooded scorer and a poor man's Thompson in the right situation.
6. Michael Carter-Williams, Syracuse
This is a tricky one, because MC-W also has a lot of bust potential. The truth is that he just hasn't played a lot of meaningful basketball. He's a point guard that doesn't know how to run a team and doesn't know how to close out a game in the last five minutes. He is also a pretty terrible shooter and I think MC-W could've definitely used another year of school. But his combination of size and vision are unmatched in this draft. And when he does bulk up and does mature he has the upside of a multiple All Star player. He is a boom-or-bust player. But if you can get him outside the Top 10 then he is an excellent value.
7. Brandon Davies, BYU
This guy could be a steal for someone. Most mock drafts have him going in the second round. But he is better than guys like Tony Mitchell or Steven Adams. Davies is 6-10 and as athletic as any of the other centers in this draft, including a 7-feet-2 wingspan. Davies is an adept passer and shooter and if he is not shy around the glass. I think he is a better player – today – than a lot of big men that will go ahead of him, and I think that he has a significant upside.
8. Isaiah Canaan, Murray State
I think that Canaan can have an impact on an NBA roster similar to what fellow small-school point guards George Hill (IUPUI), Norris Cole (Cleveland State) and Damien Lillard (Weber State) have done in recent years. Canaan is rock solid, physically, and is an excellent ball handler and scorer from the point. He is outstanding off the dribble and is a poor man's Marcus Smart. If some people were willing to take Smart in the Top 5 they should be happy to get Canaan near the bottom of the first round.
9. Deshaun Thomas, Ohio State
Thomas is a really awkward player. But he is awkwardly effective and was one of the most efficient scorers in college basketball the last two seasons. This guy can flat-out fill it up. He's more athletic than he looks, though his wakens is that he is a little too slow to guard people on the defensive end. But I see a lot of similar traits in Thomas that I did in James Harden coming out of school. I don't think that he will end up being as good as Harden. But he can be a similar player. The key to Thomas' career will be his tenacity (or lack thereof) rebounding. He needs to utilize his large frame if he is going to carve out a career as a small forward.
10. Jamaal Franklin, San Diego State
There were a lot of guys that I liked for this spot (as you can see from my expansive Honorable Mention role). So I'll give a line on everyone. Franklin has the athleticism to be an NBA player and he is an absolute assassin. He needs to smooth out the rough edges of his skills through. Kabongo has NBA athleticism in the same way that someone like Russell Westbrook does. You can't teach his speed though he needs to work on his shot. Hardaway Jr. and McCallum are big guards with NBA frames and are two guys that have seemingly been groomed to be pro players. Pressey has outstanding court vision and is an excellent mid-range scorer. He needs to work on his defense. If Pierre Jackson were three inches taller he would be the best point guard in this draft. I was always a big fan of his. Khalif Wyatt is another one of those guys that can do everything and has a killer instinct. But he has to prove that he can handle NBA speed.
Honorable Mention: Myck Kabongo, Tim Hardaway Jr., Ray McCallum, Phil Pressey, Pierre Jackson, Khalif Wyatt
Doc's Sports is offering $60 worth of member's picks absolutely free – no obligation, no sales people – you don't even have to enter credit card information. You can use this $60 credit any way you please for any handicapper and any sport on Doc's Sports Advisory Board list of expert sports handicappers. Click here for more details and take advantage of this free $60 picks credit today.
Read more articles by Robert Ferringo