NFL Survivor Pools Strategy Advice and Predictions: Week 9
by Trevor Whenham - 10/28/2013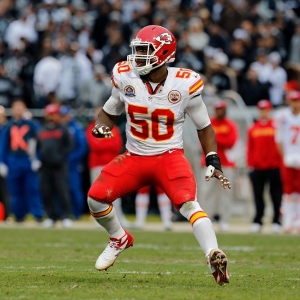 We made it through another week of survivor pools, and as seems fitting in this bizarre season, we yet again saw a week where very few people were sent packing. In fact, I am alive in three different pools, and not a single person was eliminated in any of them. That shouldn't happen at this point in the season. We are still waiting for the big week that shakes things up and knocks out most of the competition. At first glance this week does not look like it is the one, though it is tougher than the last three weeks have been.
Pick them if you can
Seattle vs. Tampa Bay: I would be surprised if many people have Seattle left as a pick. If you do, though, then don't read any further. Just make the pick. Nothing is certain in the NFL, but the Seahawks are as close to certain as it gets. The Bucs are an absolute mess, so they definitely are not ready to play well in the toughest building in the league.
Kansas City at Buffalo: Similarly, the Chiefs have probably been picked already by most players. If you still have them remaining, though, then this is a good spot. The Bills play tough. They have been so overwhelmed by injuries and other issues, though, that the unbeaten Chiefs are more than they are likely going to be able to handle.
The more likely picks
Cincinnati at Miami: The Dolphins started the season with such promise, but things have fallen apart over the last month. There are a lot of things they can do well, but they don't do any of them consistently enough to be dangerous. Cincinnati, meanwhile, is playing the best they have in years. They absolutely destroyed a Jets team that was playing some decent ball at times — especially defensively. Cincinnati is confident and has a lot of offensive weapons. The Dolphins struggled to contain the Patriots in the second half, and they barely have any receivers. Cincinnati will just be too much for the Dolphins to handle. Sadly, the home-field advantage in Miami is not what it once was, either.
Dallas vs. Minnesota: The Vikings have made a major mess of their quarterback situation. They have the best running back on the planet, and though emotionally hurting, he seems to be physically fine. For some bizarre reason, though, they refuse to try to establish the run — Peterson has just 36 carries in his last three games. It's offensive suicide, and they just aren't good enough to do that. Dallas has flaws — especially closing out games. Luckily for them, though, this one shouldn't be close enough at the end that they can blow it. The Cowboys are a safe bet here.
Carolina vs. Atlanta: The Falcons have a shocking absence of pride. They didn't even bother to try to win against the Cardinals. They have the talent to do well, but they have a total absence of mental toughness. It's sad to watch, and it isn't going to get any better in a hurry now that their season is certainly a lost one. Carolina, meanwhile, has found their mojo. Cam Newton is confident and is coming to terms with what he and his team can and can't do. What's perhaps even more impressive about the team, though, is how well they are playing defense right now. They are relentless, and they are getting into the heads of opposing teams. The Falcons aren't playing well enough right now to overcome the Panthers when Carolina is at home. This is the second week in a row that Carolina has been a confident pick.
Indianapolis at Houston: The Colts are giant killers this year, picking up one big win after another. The Texans are making the Falcons' season look good. Houston is a complete mess right now, and is going to be outmatched by a very confident Indianapolis team that will be well-prepared for this one. I'd like this pick a bit more if it was in Indianapolis, and I can't help but feel like the Texans can't be this bad all year long, but right now the Colts are a solid place to put your faith.
Feel like gambling?
I don't often think that gambling in survivor pools is a good idea unless you really need to. If you feel the need for some reason to live on the edge, though, then the Raiders over the Eagles is the place for you to be this week. The Eagles are horrible on offense right now. They don't do anything well, and they are outguessing themselves. It doesn't help that they don't have a QB they can trust, either. Oakland is far from a great team, but they are playing surprisingly well, and Terrelle Pryor is an explosive and exciting player — a better fit for Chip Kelly's offense than anything he has. What stands out most is that the Raiders are committed to playing as a team, and they are mentally tough. That's more than you can say about the Eagles.
Like free things? Like great sports betting picks? You've come to the right place, because you can get both here. Doc's Sports is giving new clients $60 worth of free NFL picks. Sign up here to get started with no obligation.
Read more articles by Trevor Whenham