NBA Handicapping: Sorting Out the Eastern Conference Playoff Picture
by Trevor Whenham - 4/9/2014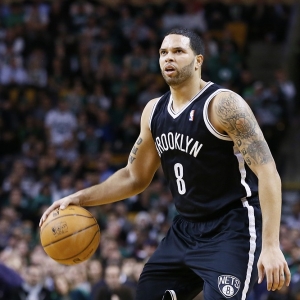 A month or two ago things seemed so clear in the Eastern Conference of the NBA. The Heat and Pacers were the only two good teams, and they were headed for an obvious and highly-anticipated showdown in the Eastern Conference finals. It was even reasonably easy to make the argument that the Pacers were the better all-around team.
But then some very strange things happened. The Heat have played fine, but they haven't kicked into a higher gear like they have the last couple of years. The Pacers, meanwhile, have completely forgotten how to play basketball. In one of the more bizarre developments I ever remember, the team has gone from a top contender to a total mess in no time flat.
Suddenly, a conference that seemed like a foregone conclusion is at least a bit more interesting. So, is there suddenly more value in some of the other teams? Let's take a look at each team ( futures odds to win the Eastern Conference are from Sportsbook.ag):
Miami Heat (-220): This team is not playing particularly good basketball - they are just 10-10 since March 4. They are dealing with injuries and the distraction of an uncertain future because the Big 3 could all leave soon - and they aren't making moves to ease the fears of fans. There are a lot of reasons to be concerned, and this price is far from attractive. Who is going to beat them, though? They are still the clear choice to win it all despite their issues. It would be a massive upset if the Heat aren't representing the East in the finals - as much as I wish that weren't true.
Indiana Pacers (+300): What a mess. The Pacers can't score, and their defense is suffering. They played every game from the start of the season like it was Game 7 of the finals, and it has really caught up to them. They are worn down, and adding Evan Turner to the roster has been a disaster. I just don't see this ship getting righted, and there is absolutely no value here.
Toronto Raptors (+4000): I have a real soft spot for teams like this. They are playing at the peak of their ability, and they are doing it through heart and soul, discipline and desire. They have been surprisingly fun to watch. It's hard to believe that when they traded away Rudy Gay they seemed to be in full tank mode, but now they will be hosting a playoff series. Impressive. A couple of issues, though. I don't trust their heart to stand up under playoff pressure, and I don't like the distraction of center Jonas Valanciunas getting busted for DUI over the weekend. I wish there was value here, but there is not enough to get involved.
Chicago Bulls (+3000): Like the Raptors, this is a team that has been fun to watch because they are doing it right. They lost their superstar for yet another season, and they traded away another key piece for no real return, yet they are going to finish no worse than fourth. Tough. Incredibly tough. They are also playing the best ball in the conference of late. Depth is crucial in the playoffs, though - unless you have a freakish lineup like the Heat - and the Bulls just don't have it. They can win a series or maybe even two if they get lucky, but they are going to run out of steam too soon.
Brooklyn Nets (+1200): This is perhaps the most interesting threat. After a terrible first half, this team has been reborn. Jason Kidd has gotten out of his own way, the roster has come together, and they are achieving at a high level. They have skill and experience - though it comes with more than a little age as well. Their biggest problem, though, is that they need to hope that the Pacers get upset in the first round, or they are going to likely run into the Heat in the second round - too soon. Not a ton of value, but the price is right.
Washington Wizards (+7500): Nope. Just no. They don't have the talent or the depth to be anything more than a blip on the radar of these playoffs. The Raptors and Bulls are currently tied for third in the conference, and the Wizards serve as the likely prize for the team that finishes third. They are just not good enough to deserve much consideration.
Charlotte Bobcats (+8500): I am glad that this team has become competent, and they are certainly ahead of schedule. Likable? Yes. Going anywhere? No. It's too bad, because the Pacers are obviously vulnerable, but I just don't see how the Bobcats are the right team to pull off a first-round upset. I'll be cheering for them like crazy, of course. It doesn't matter, though, because even if they did win that series the matchups would only get much worse from there.
Atlanta Hawks (+30000): Limping into the playoffs, going 3-7 in their last 10. A first-round date with Miami likely awaiting them. Why are we still talking?
New York Knicks (+50000): They aren't going to make it. If they do, they are going to lose quickly. A horribly-managed team. Don't worry, though, New York - Phil Jackson is about to save you. Or something like that.
Get $60 worth of member's picks absolutely free - no obligation, no sales people. You can use this $60 credit for of our top NBA handicappers. Free NBA predictions here. Also, for a limited time only, you can get three handicappers NBA picks for the price of one! Click Here for more details!
Read more articles by Trevor Whenham