NFL Survivor Pool Picks and Advice: 2014 Primer
by Matt Severance - 7/19/2014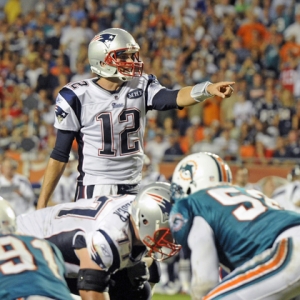 With teams starting to report to NFL training camps this weekend -- YES! -- it's time for a quick reminder that I will be back again this season for your weekly Survivor Pool advice column. I'm like a bad hangover: You just can't get rid of me.
I have been writing these since 2008 and hopefully have provided you with a few dollars since then, either because of my recommendations or in spite of them. I've generally learned that readers don't always take my top pick of the week but do tend to pay attention to possible trap games and stay away. Whatever works.
I have made it through the entire regular season once in the previous five years. I reached at least 12 weeks in three other times (last year the stupid Lions got me in Week 12 at home vs. Tampa Bay). I very much remember my worst year: 2012. The New England Patriots were huge home favorites in Week 2 against the Arizona Cardinals. Alas, the Pats lost 20-18 when usually reliable kicker Stephen Gostkowski missed a 42-yard winner wide to the left. I'm still shaking my head that Kevin Kolb beat Tom Brady. I'm better than Kevin Kolb. But I'm not bitter or anything (I was able to buy back in). It's what makes all this interesting.
Certainly it's beneficial to do your homework each week, but there's obviously an amount of luck involved as well. Who saw the Falcons going from 13-3 in 2012 to 4-12 last year? Or Houston going from expected Super Bowl contender to a 2-14 team that got the No. 1 overall pick in the 2014 draft? I obviously couldn't forecast Packers quarterback Aaron Rodgers would miss half the season with a broken collarbone.
For this season I will shake up the format a bit. Last year, I listed every game in order of my confidence, similar to a confidence pool. I will still touch on every game in 2014 but with each under five categories.
Lock of the Week: Obviously this will be my top recommendation. I am allowing myself to use a team multiple times in this category -- although I will always remind you which teams I have already used here -- because there's no way I can know if you took my advice on said team when I recommended it earlier in the year. So you probably will see the Denver Broncos, Seattle Seahawks and San Francisco 49ers, the three Super Bowl favorites, often here. It's great those three all play each other this season.
Extremely Confident: This group will be the next tier down from the lock. Again, I am allowing myself to use a team multiple times in this category. So those same expected Super Bowl contenders will generally be listed here along with the other expected good teams like the New Orleans Saints (at home) and New England Patriots.
Equally Unconfident: These are games that for whatever reason give me pause. A short week for one club but not another, for example. A trap game. A rivalry game that's too close to call (so both Seahawks-49ers matchups).
Upset of the Week: This is self explanatory. This will be one team that's a fairly sizable betting favorite that I wouldn't touch for whatever reason. I am going to aim high here in some instances. After all, no club is going to go unbeaten, and no team is going to go winless.
Yawn: Games that you shouldn't even bother with because it's such a lousy matchup. I'm thinking games like the Week 7 matchup between Jacksonville and Cleveland. Or, shoot, Week 8 when the Raiders visit Cleveland. Maybe I'll just call this the Browns category (at least until Johnny Manziel starts playing).
These articles will appear at Doc's by Thursday morning each week to account for the Thursday night game, which I will probably never have as the Lock of the Week because that short turnaround makes things so unpredictable on both sides. I should remind you that because this story is in early, sometimes injuries occur that would make me shift a game or two. There's just no getting around that. It's why you should always wait until Sunday morning to make a pick.
Any suggestions for the upcoming season, feel free to drop us a line. You can e-mail my editor at Jeremy@docsports.com with any suggestions.
Want free sports betting picks? Doc's Sports has you covered - get $60 worth of picks free from any of Doc's Sports expert handicappers. Click here for free picks (new clients only).