NFL Survivor Pool Picks and Expert Advice: Week 15
by Matt Severance - 12/10/2014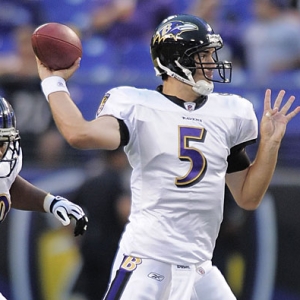 Thank you Packers defense for nearly giving me a heart attack Monday night. Green Bay was my Week 14 Lock of the Week against Atlanta, and I turned the channel at halftime with the Pack up 31-7. Done deal. Except the Packers allowed 30 second-half points and for some reason didn't double-team Julio Jones, who was killing Green Bay all night. Still, the Packers did hold on 43-37. We move on in Survivor Pool play!
There was one game that probably bit a few people in your competition last week: San Francisco's inexplicable 24-13 loss at Oakland. How can that happen? Maybe Jim Harbaugh already has packed up his belongings and mentally checked out because that's the Niners' most puzzling loss since he arrived. The only other result that was somewhat surprising was Carolina's 41-10 win in New Orleans, but you shouldn't be banking your Survivor Pool winnings on a 5-7 team, which the Saints were.
Pretty much every game (but two at the bottom) means something to at least one team this week as 24 clubs still are mathematically alive for a playoff spot. It's usually around this time of year that some teams mail it in and play the young guys to see what they have. Still beware of lame-duck coaches, however, like on the Giants and Jets, to name two. It's tough to motivate a losing team at this point when the players know the coach won't return.
Lock of the Week
Baltimore vs. Jacksonville: My lone warning here would be that the Ravens will be a very popular choice this week as they are the biggest favorites on the board. And there's a concern that Ravens top receiver Torrey Smith likely is going to miss the game. You could even call it a moderate trap game with the Ravens off a huge win in Miami last week. So while this might be closer than people think, Baltimore (8-5) has to have it and will get it.
Extremely Confident
New England vs. Miami: The Patriots will wrap up the AFC East yet again with a win or tie. The Dolphins have played the Pats very tough of late in winning the past two (both in south Florida) and nearly winning in Foxboro last season. Certainly Miami (7-6) will play desperate because a loss is a killer for the Fins' playoff hopes. But can't see the Pats losing at home and possibly losing that top overall seed in the AFC.
St. Louis vs. Arizona (Thursday): If the Rams could get a Top-15 quarterback next season -- trade for Jay Cutler (please!) or Robert Griffin III (wouldn't that be ironic)? -- and perhaps draft a stud receiver in the draft, this will be a playoff team in 2015. That defense is great and young and comes off back-to-back shutouts. I expect a long night for Drew Stanton.
Indianapolis vs. Houston: Bill O'Brien has done a solid job in Houston as the Texans (7-6) are still in the playoff hunt despite using Ryan Fitzpatrick and Ryan Mallett at QB. This is another playoff team in 2015 with the right QB (and if Jadeveon Clowney recovers from major surgery). Indy would clinch the AFC South with a win, and the Texans may not have top receiver Andre Johnson as he recovers from a concussion. The Colts already won in Houston earlier this year, although they nearly blew a 24-0 early lead.
Detroit vs. Minnesota: If you haven't used the Lions yet and have the Ravens, Detroit would be a solid choice this week. I actually am starting to trust this team not to implode, at least at home. I was a bit worried last week about a letdown game vs. Tampa Bay, but it was an easy win. This should be too against a rookie QB. The Lions won 17-3 in Minnesota in Week 6 as Teddy Bridgewater looked lost.
Kansas City vs. Oakland: Slow down the Raiders! They have won two of three, but all that really does is make those sweat who took Oakland's "under" season wins total and ruin the Raiders' chances at getting the No. 1 overall pick in the 2015 draft. Last week's upset of San Francisco dropped the Raiders from the No. 1 pick to No. 5. The Chiefs (7-6) know they have to win out to have any shot at the playoffs. Make sure Jamaal Charles plays if taking K.C. He's banged up.
Equally Unconfident
Philadelphia vs. Dallas: It's the home finale for the Eagles, although I expect at least one more home game if they win here because it would give Philly a one-game lead over Dallas for the NFC East lead but really two because the Eagles would have swept the season series. Philly won easily in Dallas on Thanksgiving.
Seattle vs. San Francisco: That 49ers bandwagon emptied quickly, didn't it? Hey 49ers, feel free to contact the Bears about a Colin Kaepernick for Jay Cutler trade. Yeah, didn't think so. Kaepernick is regressing for sure, and that San Francisco offense looks impotent. I still think these guys have one more strong effort in them. A loss in Seattle essentially ends the season and Harbaugh's tenure in Frisco.
Denver at San Diego: Tough back-to-back for the Bolts after facing Tom Brady last week in San Diego. The Chargers defense played well enough to win, but the offense couldn't do much. Denver would clinch the AFC West with a win. I'm fairly sure the Broncos will, but the Chargers generally do play Denver well.
Atlanta vs. Pittsburgh: I only like Atlanta if Jones plays. As of now the team has been quiet on his status after he had to leave Monday's game late after a monster night. This guy is the NFL's best receiver right now and one of few receivers where if he doesn't play you have to stay away from his team. If Jones doesn't play, I still don't love Pittsburgh on the road all that much, but it's a coin flip.
Carolina vs. Tampa Bay: I moved this down from Extremely Confident following the Tuesday car accident involving Cam Newton. He has a couple of fractures in his back. Newton likes to pretend he's Superman when he scores. Let's see how tough he really is. There's just about no way he plays, however. Panthers should still win behind Derek Anderson, but it will be close.
Cincinnati at Cleveland: I happen to think Johnny Manziel will struggle in his first NFL start, but maybe he inspires the whole team with some crazy play or something. The Bengals were dominated at home by Cleveland in early November, and I think they avoid the sweep.
New Orleans at Chicago (Monday): The Bears obviously have quit and lost Brandon Marshall for the season last Thursday. Might as well lose out now. At least defensive coordinator Mel Tucker is going to be fired. Wish he could take Cutler, the rest of the coaching staff, front office and ownership with him. But I'm not bitter. Shoot, it's baseball season now with the White Sox getting Jeff Samardzija and Cubs landing Jon Lester! The Saints still have something to play for in the NFC South and have been better on the road than at home. I need a big game from Drew Brees vs. that No. 30 Bears passing defense as it's Week 1 of the fantasy playoffs, and Brees is my guy!
Upset of the Week
Buffalo vs. Green Bay: I think the Packers would beat any team in the NFL at Lambeau Field this year because Aaron Rodgers is Zeus at home. On the road, he's just really good. The Packers' three losses were away from home, and they barely won in Miami and Minnesota. The Bills (7-6) have to win to keep their playoff hopes alive, and they have an excellent defense. It helps that the Pack are on a short week and Eddie Lacy is banged up.
Yawn!
Tennessee vs. NY Jets: Jake Locker vs. Geno Smith. Plenty of seats available! Behooves each 2-11 team to lose. Currently Tennessee would pick No. 2 in the 2015 draft and the Jets No. 4.
NY Giants vs. Washington: Still not clear whether Colt McCoy (neck sprain) or Robert Griffin III will play. Very clear that I don't care. The Giants plastered the Redskins 45-14 in Week 4 back when everyone was giddy about Washington QB Kirk Cousins.
Free picks? No obligation at all? Wow! Doc's Sports wants to give new clients $60 worth of free picks. No strings attached. No credit card. No salesman harassing you. We know you like what we'll see, so we want you to see it. Click here to get started right now.