Super Bowl Tips: Betting In Las Vegas Sportsbooks
by Robert Ferringo - 1/31/2014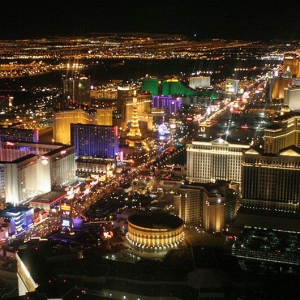 We are just days away from the Super Bowl, our nation's newest national holiday and the Greatest Gambling Day on the sports calendar. Tens of thousands of people are flooding Las Vegas this weekend and every one of them has dreams of cracking the sportsbooks with a genius Super Bowl wager.
Doc's Sports handicapper Raphael Esparza was a Las Vegas sportsbook manager for over 15 years. He has seen it all when it comes to Super Bowl weekend. He has a few tips for anyone coming to town for the weekend and looking to get down on The Big Game:
1. Bet Early
"You could be standing in line for over one hour," Esparza said about waiting until Sunday to place a wager. "I remember one guy waiting in line for over 45 minutes just to make a $5 wager on an NHL futures ticket!"
If you know which team you like on Friday or Saturday then get your money down early and enjoy the rest of the weekend leading up to the game. If you still don't know what you like in the game or are waiting for lightning to strike you the day of the game then you probably shouldn't be betting anything in the Super Bowl.
2. Check The Current Lines
"The Vegas Super Bowl sheets are the opening lines," Esparza said. "Make sure you ask what the current lines are or look at the board."
There generally isn't a lot of fluctuation with Super Bowl lines. However, sportsbooks will shift their lines and totals – as well as the juice on things like the moneyline or prop bets – based on how the betting is going throughout the weekend. You need to make sure that you have the most up-to-date information.
This year's spread has flexed as much as any that I can remember. I have seen the spread as low as 2.0 and I have seen books get up to 3.0 during the two-week layoff between Championship Sunday and the Super Bowl.
3. You Don't HAVE To Bet
"If you don't like the game don't feel pressure that you have to bet the Super Bowl just because it's the Super Bowl," Esparza said. "It is still just one game."
People love betting on the Super Bowl because they want to feel like they are part of the action. They want to be involved in the spectacle. That lust for inclusion, for some fleeting connection to this cultural phenomenon, often drives out reason and common sense in people.
"Going big" or "Betting it all" on the Super Bowl is for tourists and amateurs. I always say that you can find more value on a college basketball game on a Tuesday in November or on a baseball game on a Thursday in July. First and foremost I am a money manager for my clients. So, with rare exception (and I have had a couple of "go big" moments in my Super Bowl betting career) I usually advise my clients to play it small or not at all.
Esparza agrees, "Bet it smart or just pass!"
4. Help The Help
"Always tip your sportsbook writer and sportsbook waitress," Esparza added.
It's Vegas. You don't want to risk incurring the wrath of The Gambling Gods by violating the unwritten rules of Sin City.
And Esparza's final recommendation: "Have fun – and good luck!"
Robert Ferringo is one of the best football handicappers in the country and has posted five straight winning Super Bowls. Robert has banked nearly $13,300 in football profit since Nov. 2012 and has raked in nearly $9,000 in the 2013-14 season alone. Take advantage of our free, no-strings-attached $60 credit to use toward a purchase of Robert's selections. CLICK HERE for $60 absolutely free!
Read more articles by Robert Ferringo