2015 Al East Predictions with Odds and Expert MLB Betting Picks
by Robert Ferringo - 3/5/2015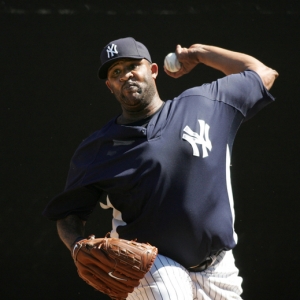 It wasn't long ago that the American League East was the clear-cut best division in baseball. In 2013 they boasted four teams with 85 or more wins, and in 2012 they featured three teams that won 90 or more. But like the current epidemic with America's infrastructure, the franchises in the East are rotting at their foundations. Age and unfulfilled hype have crippled the Yankees and Red Sox, financial limitations and no fan support continue to shackle the Rays, and the Blue Jays and Orioles continue to fight a three-decades-old inferiority complex (and weak pitching) compared to their most successful rivals.
Add it all together and the American League East looks like a glorious mess as April grows closer.
Here is Doc's Sports 2015 AL East preview (with odds courtesy of Sportsbook.ag):
Boston Red Sox
2014 Record: 71-91 (-2645)
2015 Wins Over/Under: 86.0
Odds To Win 2015 AL East: +200
Odds To Win 2015 AL Pennant: +800
2015 Boston Red Sox Odds To Win World Series: +1200
Outlook : Boston contests that it has a plan. What that plan is, I have no idea. But the most schizophrenic team in baseball is looking to bounce back from an atrocious 2014 and spent big money in free agency to that end. Hanley Ramirez and Pablo Sandoval were imported to inject life into one of the worst offenses in the American League, and the Sox are hoping for a step forward from several highly touted prospects.
The biggest issue I have with this Red Sox team: unreasonable expectations. They've finished in third place or worse in the division in four of the past five years. Yes, the one exception was a fluke World Series win. But beyond that one season they've been unimpressive.
The assumption that guys like Xander Bogaerts, Christian Vazquez, and Mookie Betts are going to blossom into stud everyday players is based on what, exactly? Nothing more than the fact that they are Red Sox? Boston's young players have done exactly squat. They are completely unproven up the middle of the field, and their best veterans are either A) the free agents (and we have no idea how they'll take to Boston) or B) worn-out veterans like David Ortiz, Mike Napoli, Dustin Pedroia and Shane Victorino.
A similar type of wishful thinking is being applied to Boston's pitching staff. Clay Buchholz is being dubbed the ace of the staff even though he posted a 5.34 ERA last year, a 4.56 ERA in 2012, and has never pitched more than 190 innings. Rick Porcello and Joe Kelly are very hittable, and former Arizona All-Star Wade Miley gave up 44 home runs the past two years while playing in a pitcher-friendly ballpark and division. Finally, Justin Masterson fits right in with the theme as he was fantastic in 2011 (3.21 ERA) and 2013 (3.45) while in Cleveland but wretched in 2012 (4.93) and 2014 (5.88).
I don't love the Red Sox as much as the public loves the Red Sox. A lot will fall on the shoulders of Ramirez and Sandoval. Both have to adjust to the American League and to the East Coast pressure-cooker that is Boston. If they do then the lineup will be vastly improved. But there are still too many roster spots occupied by guys that are more hype than production, and I'm not buying this team as a league frontrunner.
New York Yankees
2014 Record: 84-78 (-240)
2015 Wins Over/Under: 86.0
Odds To Win 2015 AL East: +500
Odds To Win 2015 AL Pennant: +1500
2015 New York Yankees Odds To Win World Series: +3000
Outlook: This is one of the most important seasons in the last 35 years of Yankees baseball. This team has been in a steady decline since their 2009 World Series and has seen their win total reduce in each of the past three seasons. The last time that happened was from 1986-1988 (they actually declined for five straight seasons) and the seven years that followed were some of the darkest times in franchise history. Are the Yankees heading for a similar crater in the post-Core Four Era? Or will the Bombers buy their way back to the top?
Admittedly, everything that could go wrong did go wrong for the Yankees last season. Their roster was absolutely decimated by injuries, and the team suited up 58 different players throughout the season, a team record. The pitching staff was hit particularly hard as 10 guys made at least eight starts and only one, departed Hiroki Kuroda, started more than 20 games.
The Yankees haven't really remedied their brittle roster. They are still leaning on decrepit and oft-injured guys like Mark Teixeira, A-Rod, Carlos Beltran, Jacoby Ellsbury and Brian McCann. The pitching staff could be very solid. But they are still crossing their fingers with guys like Tanaka, Michael Pineda and C.C. Sabathia.
The Yankees are not good. If by some miracle their starters stay healthy then this team has the potential to be better. But there is a leadership vacuum in the locker room, and the A-Rod clown show will be a distraction all season. On one hand horrible injury luck sabotaged their 2014. On the other hand they beat their Pythagorean Win Total by seven games last year, so they were massive overachievers. The 2015 team may be somewhere in the middle, and .500 could be a tall task.
Tampa Bay Rays
2014 Record: 77-85 (-2650)
2015 Wins Over/Under: 79.5
Odds To Win 2015 AL East: +700
Odds To Win 2015 AL Pennant: +2000
2015 Tampa Bay Rays Odds To Win World Series: +4500
Outlook : To get an idea of how far the Rays have fallen in just a year, look no further than their World Series odds. Last season Tampa Bay was +1500 to win it all, and now, just one season later, their odds to win a title have tripled. They are four times less likely to win the division, and their season win total has dropped by 10. Things look gloomy for this sad, makeshift franchise.
I know the general public thinks that Major League managers are worthless, overblown sacks of old wrinkly meat whose impact on the game is negligible. But none of that applied to now departed Joe Maddon. Maddon was a brilliant tactician, and he set the tone for this entire franchise. His loss alone could be worth 10 wins, and I'll be stunned if new skipper Kevin Cash can soak as much out of this overachieving roster as Maddon did every year.
Alex Cobb is the latest Rays ace, and he has posted a sub-3.00 ERA in back-to-back seasons. Fireballer Chris Archer has a high ceiling as well. But after that things drop off steeply. The Rays have used just 23 different starters since 2008 - a remarkable bout of consistency and 10 fewer than the next-closest A.L. team - but the back end of this rotation is as weak as it has been in nearly a decade.
Hitting has never been a Rays forte. They've finished in the Top 10 in runs scored just once in the past five seasons and were a dreadful 27th in scoring last year. Their financial limitations kept them from doing much upgrading in the offseason, and the team is left to hope that Evan Longoria and Asdrubal Cabrera can recapture their All Star forms.
This team has always been more than the sum of its parts, so I'm not in a rush to bury them. But the fact is that Maddon was the guy holding this thing together. And now that he's gone it could get ugly, quickly. Tampa Bay is still going to be a thorn in the side of its East rivals. But they simply don't have the high-end pitching they've leaned on for years, and the lineup still leaves a lot to be desired.
Baltimore Orioles
2014 Record: 96-66 (+3500)
2015 Wins Over/Under: 82.5
Odds To Win 2015 AL East: +450
Odds To Win 2015 AL Pennant: +800
2015 Baltimore Orioles Odds To Win World Series: +3000
Outlook: What do the Orioles have to do to get some respect? They were the most profitable team to bet on in baseball last year. They clawed onto the doorstep of the World Series last season and have three straight winning years. Yet they still have just the third-best odds to win another division title, and they are an afterthought in terms of World Series contenders.
Most people are selling the Orioles because they lost MLB home run leader Nelson Cruz and stalwart right fielder Nick Markakis this offseason. However, the Orioles didn't get full, healthy seasons from key starters Manny Machado, Chris Davis or Matt Wieters. All three are back, and I think they can make up for the pieces they lost. Also, this is still one of the best defensive teams in baseball, and that's an underappreciated key to their success the past few seasons.
Baltimore's rotation is a picture of mediocrity. Chris Tillman. Wei Chen. Bud Norris. Manny Gonzalez. None of those guys is better than a No. 3 starter. But in the post-steroid Major Leagues you don't have to be any good to consistently get guys out. No one can hit. So the Orioles are perfectly content with their above-average starters and an excellent bullpen.
Baltimore's offense has been boom-or-bust and very home run-reliant the past few seasons. When they are in a groove they can score quickly. When they aren't hitting, things aren't pretty. These guys have a much lower ceiling than teams like the Red Sox and Blue Jays. But they also have fewer question marks than just about anyone else in the division. Doubt them at your own risk.
Toronto Blue Jays
2014 Record: 83-79 (+120)
2015 Wins Over/Under: 83.5
Odds To Win 2015 AL East: +250
Odds To Win 2015 AL Pennant: +1500
2015 Toronto Blue Jays Odds To Win World Series: +2800
Outlook : The Blue Jays quietly finished over .500 last season and finished just a game back of second place in the East. But they aren't sneaking up on anyone heading into this year, and the Jays are one of the favorites to win the East despite the fact that they haven't finished higher than third since 2006 and haven't won the division since Joe Carter walked it off in 1993.
Toronto's lineup can be intimidating. They have finished in the Top 10 in runs scored in four of the last five years and were No. 5 in the Majors in scoring last season. Jose Bautista, Edwin Encarnacion and Josh Donaldson all have pop, while Jose Reyes and Maicer Izturis provide some speed. The Jays also have one of the best catching duos in the game with Russ Martin and Dioner Navarro, two proven winners.
Shoddy bullpen work - their bullpen ERA was No. 25 in baseball - really erased a surprisingly solid season from Toronto's starters. Marcus Stroman was a revelation, and Drew Hutchinson was better than his numbers looked. The Jays are again holding their breath and hoping that age doesn't catch up to R.A. Dickey (40) or Mark Buehrle (36), and this team needs to find depth in this facet.
The Jays have to get better in close games. Their 15 wins in one-run games were the fewest in baseball. If this team can find a way to win some tight ones then that could create a ripple effect out and get some mojo working for them. This has been a pretty sterile franchise the past few seasons. They need a bit of a spark - and healthy seasons from their starters - if they are going go to meet their heightened expectations. They haven't made the playoffs in 21 years, the longest drought of any franchise in the four major North American sports, and I think it's a longshot that they snap that streak this year.
2015 American League East Picks and Predictions: Predicted Order of Finish
1. Baltimore Orioles
2. Boston Red Sox
3. Toronto Blue Jays
4. New York Yankees
5. Tampa Bay Rays
Doc's Sports Handicapping Service would like to offer you $60 of member's baseball picks absolutely free - no obligation, no sales people - Free daily MLB picks here.
Robert Ferringo is a professional sports handicapper for Doc's Sports. He is considered one of the top MLB cappers in the country and has turned a profit in five of the last seven years on the diamond with his baseball picks. He closed 2012 with an amazing $11,700 in earnings over the last four months and this summer will try for three straight profitable years. He is looking forward to a great upcoming season against the MLB odds. Click here for more information on his MLB picks.
Read more articles by Robert Ferringo