College Basketball Betting Advice: Overranked Teams to Start Season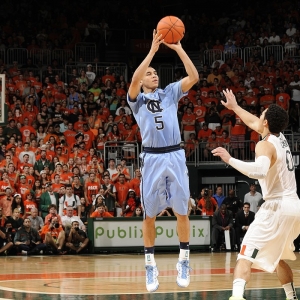 There are few tasks that are tougher than setting a preseason Top 25 for college basketball. So much changes every year, and freshman can have such a big impact on games, so it is very tough to truly judge where teams will be at until they hit the court. A lot of bettors, though, pay a lot of attention to polls at the start of the year, relying on them to assess the teams because they aren't able to otherwise. Every year, then, there are teams out of the gate that start out ranked and with real expectations for success that don't meet those expectations. They fall quickly and far from their early perch. They may or may not recover, but either way they are worth looking at and understanding.
Here are four teams that are struggling to live up to their preseason hype:
Michigan: I have watched pretty much every game these guys have played for years now. I haven't seen them play as badly as they are right now. They just are not good at basketball. It's ugly.
They started the season ranked despite a rough year last year. Injuries were a factor last year, but they were returning key players, had veteran talent, and seemed ready for a big season. Instead, they have looked almost painfully confused.
Caris Levert has been about the lone bright spot, and you can sense his frustration as he tries to do it all himself. The defense is absolutely atrocious. The biggest question coming into the season was with their big men, and those questions have turned into the kinds of problems that keep you up at night. They can't figure out a rotation, and they can't find any chemistry or consistency.
They were absolutely humiliated by Xavier at home and then were no match for UConn in the Battle 4 Atlantis. The Big Ten isn't quite as good as it has been, but they have two of the top four teams in the rankings right now and two more in the Top 25. This team as it stands right now is going to be absolutely eaten alive in that league. There is a lot of time before conference play, so things can change, but at this point it is tough to be too optimistic. So much for a team that started the season ranked.
Things could get a little bit deceptive - they have five truly ridiculous games against lousy opponents between now and Christmas, so they will have more wins than are warranted. They also play N.C. State and SMU, though, and both games could be a problem.
Wisconsin: Losing Frank Kaminsky and Sam Dekker from a team that had had a whole lot of success over the years was going to be a big hit. They still had some experience, though - and some real talent in guys like Bronson Koenig and Nigel Hayes - and it seemed like they could be dangerous. That's why they started the season ranked. They didn't stay that way for long, though.
They opened the season with a stunning loss at home to Western Illinois. They also lost at home to Georgetown and escaped with a one-point win against VCU. Koenig and Hayes have done their jobs, but depth is an issue, and the rotation isn't worked out yet. Add the issues to uncertainty about whether Bo Ryan is really retiring or not after the season and you have the potential for a team that could go off the rails.
Utah: The Utes started the season ranked 16th, but they are unranked right now. They have covered only one of five spreads, but the issues isn't that - it's the one game they lost outright. They were a small 1.5-point underdog against Miami on a neutral court. Losing wouldn't have been a big deal, but they lost by 24. It was really ugly - and it's not like Miami is an elite team or anything.
The core, led by phenomenal sophomore Jakob Poeltl who appears to be headed to the NBA Draft Lottery, is playing well, but secondary scoring isn't what it should be, and the team isn't where they were expected to be just yet.
North Carolina: The pressure is always intense for a preseason No. 1. North Carolina is undoubtedly a very good team, but they were less of a dominating and formidable presence than the top team heading into the season often is.
They have not had a truly disastrous start, but they are far from No. 1, too - they sit at No. 9 at this point. They covered their first two spreads but have failed to do so in their four games since. The most shocking, of course, was at Northern Iowa, where they were caught off guard by a very pesky team and were beaten by four points. They followed that up with two wins against Northwestern and Kansas State that weren't nearly as easy as they should have been. The Kansas State game was a particular concern. A 21-3 run is impressive in a game - except for when it is needed to come back from a big deficit.
The season is far from over for this squad, and they still have the potential for very big things, but this is far from the sharp, impressive start we were looking for from them.
Doc's Sports could not be more excited that college basketball is here. This is the absolute BEST sport to handicap and make a profit on. Find out why here. Doc's Sports knows all the tricks to beat the oddsmakers (read about one loophole here), and we want to offer new clients a chance to try out our service for free. Click here to get $60 worth of free college basketball picks that can go towards to free days of service for member's picks .
Read more articles by Trevor Whenham
---
Most Recent College Basketball Handicapping