College Basketball Betting: Weekly Schedule Spot Fade Picks
by Aaron Smith - 3/3/2015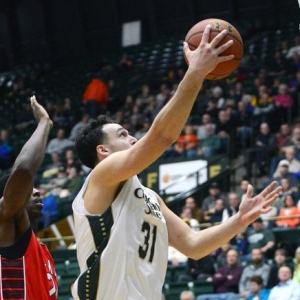 It's time for the final installment of the schedule spot fade plays weekly article in college basketball for this season. Since this is the final week of the regular season, it's our last chance to find potential spots to fade certain teams. This has been a test, and so far this year the plays haven't worked out well. We hope that readers have still been able to learn something from this article, though. Regardless of how this small sample of plays has done, there's no doubt that looking for favorable scheduling spots is a great way to make money betting on college basketball.
Free $60 in Member College Basketball Picks. No Obligation Click Here
Before we look at our plays for the final week, let's look back at last week's results. It was a profitable week, but we're still in the negative for the season. St. Peter's +5 was probably the single best play of the season so far in this article installment. Iona had no reason to give much effort in that game, and St. Peter's beat them outright by eight points as a five-point underdog. San Francisco was the worst call of the week, as the Dons were throttled by St. Mary's. Randy Bennett's team is now 9-0 against the spread in their last nine following a loss, so his coaching staff does a great job helping the team bounce back from adversity. The Utah loss was a tough one. The Utes had the lead much of the second half, but they couldn't put the ball in the basket late when it was needed most.
For the final week of the season, we have five schedule spot fade plays. The month of March is finally here. It's the best time of the year for college basketball fans!
Play #1- Play on Fordham -4 (Fade Duquesne) on Wednesday, March 4
What has Duquesne done on the road in the Atlantic 10? Duquesne hasn't lost a game away from home in the conference by less than eight points this year. The Dukes have been a good team to back at home, but they are a terrible road team. They're playing their last road game here, and it's one last chance to fade them. Because of their recent success at home, the oddsmakers have shown Duquesne a little too much respect in general of late. Fordham is a much-improved team now that they have gotten healthy. The Rams have won each of their last three home games, and none of them have been close. It's their final home game, and this is a great chance for them to end the season on an up note.
Play #2- Play on Hawaii -2 (Fade UCSB) on Wednesday, March 4
This is a terrible scheduling spot for UCSB. The Gauchos are coming off a big win on national television last weekend against UC Irvine. They'll travel to Hawaii to take on a Warriors team that is hungry for revenge. Hawaii lost by a single point at UCSB a couple weeks ago. The Gauchos made a huge run late after Hawaii led nearly the entire game. The revenge spot just makes this one even better, but even without that it would be a great spot for the home team. It's never easy to stay focused when traveling so far to such a beautiful place. This is a lot to ask of UCSB. We'll fade them here.
Play #3- Play on Fresno State -5.5 (Fade Air Force) on Wednesday, March 4
Air Force has been playing short-handed much of this year. This Falcons team should be worn out and ready to make one last stand in the conference tournament. It's hard to imagine them getting up for this game. Air Force has lost all of their last six conference road contests by double digits. Fresno State is playing well to finish out the season. Unlike Air Force, Fresno State has gotten healthy at the end of the year. With all of their key players back in the lineup, the Bulldogs have pulled off some impressive upsets. They have beaten Wyoming and New Mexico in their last two contests. Look for a spirited effort from Fresno State in their home finale.
Play #4- Play on UConn (Fade Memphis) on Thursday, March 5
Austin Nichols might miss the rest of the year with an ankle injury, and that is a crushing blow for this Memphis team. Nichols is by far and away their best player, and without him the Tigers aren't even close to the same team. Memphis isn't going anywhere at the end of this season, and I wonder about their motivation level here. UConn is still on the outside looking in right now, but their win over SMU last weekend gave them some momentum. We know UConn has a history of making strong runs late in the season.
Play #5- Play on Utah State (Fade Colorado State) on Saturday, March 7
Not only is this Utah State's final home game of the year, it's also Coach Stew Morrill's last game coaching the team on their home floor. Morrill has been one of the most underrated coaches in college basketball for a long time, and the atmosphere should be electric for this game. Colorado State has had trouble closing games out on the road this year, and winning at Utah State is always very tough. J.J. Avila has a back injury that is concerning as well, so that's another reason to go against Colorado State. The Rams will be playing their fourth road game in their last six games overall. We'll back the home team here.
Last Week's Results- 4 Wins (Utah State -2.5, UCSB -4.5, Southeast Missouri State -8.5, and St. Peter's +5 ) 3 Losses (S. Dakota -3.5, San Francisco +3, Utah -1.5)
Schedule Spot Fade Plays Season Record- 18 Wins 23 Losses 1 Push (-$730)
Read more articles by Aaron Smith