NBA Betting Advice: Potential Studs and Duds Against the Spread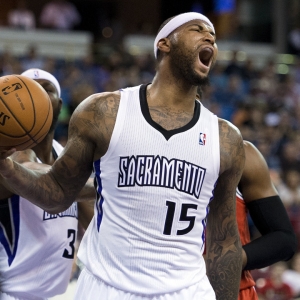 Sports bettors and fans are about to hit a sports overload during the next few weeks as the NFL season reaches its midway point and the NBA season returns in late October. This year is shaping up to another wild and exciting season for bettors since the Western Conference is as packed as ever with San Antonio reinserting itself into the title picture, Golden State trying to go "back-to-back", Kevin Durant returning from injury, and LeBron James continuing on a mission to bring Cleveland its first ever NBA title from the east.
The first few months of the basketball season tend to get overshadowed by football, which really begins to heat up in November and December. However, for bettors those months are the perfect time to find value on certain teams and catch a few trends before everyone else evens begins to notice. Let's take a look at a few potential studs and duds ATS teams heading into the 2015 season.
Potential Stud : Boston Celtics
2014 ATS record: 50-35-1, 58 percent (best in NBA)
The Boston Celtics flew under the radar last season and will probably do so again in 2015. Coach Brad Stevens, however, has already proven himself to be one of the best coaches in the entire league and has shown that he knows how to gauge the pulse of his squad. According to media reports from last season, the team loves playing for Stevens, and that affection has shown itself in the group's ATS record. This might be surprising if you do not follow ATS records, but Boston produced the best mark in the entire NBA last season. And they did so while trading away most of their talent. Boston is a well-coached team and will continue to cover spreads in 2015.
Potential Dud : Sacramento Kings
2014 ATS record: 33-47-2, 41 percent (worst in NBA)
Sacramento was dysfunctional last season and will continue to be dysfunctional this season. The sad truth is that the team will probably be even more dysfunctional this year because of the addition of Rajon Rondo and the brewing DeMarcus Cousins versus Coach George Karl feud. There is little reason to believe that adding Rondo, even if he can still play, will help the team since his notorious locker room presence may do more harm than good. Last year the Kings produced a 12-game ATS losing streak starting in December and creeping into January. Be on the lookout for something like that to happen again and think about jumping on it for value.
Potential Stud : Houston Rockets at home
2014 home ATS: 32-18, 64 percent
For all of Houston's postseason faults last year-they struggled to close games, relied too much on James Harden, etc-the team was an excellent ATS squad during the season and played particularly well at home. The Rockets produced the best home ATS mark last year and will probably be at the top of the heap in that category again in 2015. The key to Houston's home ATS success has to be based on the number of 3-pointers the squad takes on a regular basis. In 2014 the Rockets shot the most threes by far, taking them on 39.2 percent of their total shot attempts per game, while the next closest team, Cleveland, only took threes on 33.4 percent of its attempts. The point of this is that Houston shoots a lot of threes and makes more of them at home, which helps cover more spreads.
Potential Dud : Dallas Mavericks as an underdog
2014 underdog ATS: 9-19, 32 percent
Dallas put all its eggs in the DeAndre Jordan free agency basket and failed to sign anyone of consequence over the offseason. The team, however, did managed to grab Deron Williams, who may or may not be washed up. But at minimum the point guard is far removed from the Williams vs. Chris Paul debate that feels like it happened a lifetime ago. The Mavericks will be a solid team that contends for a playoff spot this year, but where they will probably struggle is during those underdog situations. Dallas is good but not good enough to be in the top tier of the NBA, so when the team is an underdog to the Golden States, Clevelands and San Antonios of the NBA, it will probably struggle.
Potential Stud : Milwaukee Bucks as an underdog
2014 undergo ATS: 31-24-1, 56 percent
Milwaukee was another one of those teams that flew under the radar in 2014, but Coach Jason Kidd had his squad playing better than it has in years. Last season the Bucks were a Top 6 ATS team as an underdog and will only improve this season. Expect another playoff run and ATS value to be all over the Bucks during the 2015 season.
We would like to offer you $60 of member's predictions free - no obligation, no sales people - you don't even have to enter credit card information. Click Here for $60 in free NBA predictions. Also, for a limited time only, you can get three handicappers NBA picks for the price of one! Click Here for more details!
Read more articles by George Monroy