NBA Betting: Teams that got Worse at the Trade Deadline
by Trevor Whenham - 2/22/2015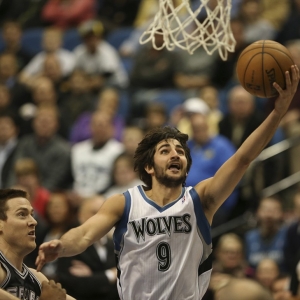 Usually it is the NHL trade deadline that is the one to watch because of the big deals and bigger risks teams take in an attempt to make themselves better now or in the future - almost never both. This year, though, the NBA's deadline was so incredibly good that there is little chance that the NHL will be able to match it. The NBA deadline featured a ridiculous amount of deals. What was striking, though, is that for every player we knew was moving - Goran Dragic or Reggie Jackson, for example, there were several that were a total surprise. Pure drama. Of course, not every team can get better at the deadline. In fact, these four got significantly worse compared to their goals in my eyes:
Denver Nuggets: What a mess. They got absolutely fleeced by the Sixers, giving up way too much in a first-round pick to get Philadelphia to swallow Javale McGee's bad contract. He wasn't great for them, but he had been hurt and was healthy now and wasn't bad enough to pay that price to be rid of him. They got a decent return for Arron Afflalo, though I still feel like they could have got more in a deal with other teams if they had shown some patience. At least they got a pick back to replace the one they coughed up with McGee. Still, though, in the end they got dramatically worse now, and they only swapped picks. Not great. Sure, they cleared some cap space, but it isn't enough to make a huge splash, and it's not like any free agent of note in their right mind would choose Denver over pretty much any organization at this point. Just a mess. It's hard to believe that just two years ago they had both the coach and the executive of the year. Now they have thrown all that progress away and are on the express train to nowhere.
Minnesota Timberwolves: Having Kevin Garnett return to Minnesota and presumably finish out his career there is a great story. Garnett is well known as a guy who practices very hard, so he could rub off on Andrew Wiggins and the rest of these young guns as well. The team had better hope that he sells a lot of tickets with his presence, though, because from a basketball perspective I don't like the deal. Garnett adds far more intangibles than he adds on the floor right now. I have no real problem with getting rid of Thaddeus Young if they didn't see him as a long-term solution, but they didn't receive market value for him - lesser players were going for first-rounders, for example. And they knew that is what he is worth because they gave up a first this summer to get him from Philadelphia. The Wolves have some real potential, but they have to play for the very long term right now, and this deal didn't do enough to improve on that timeframe - and it doesn't make them any better now, either.
Milwaukee Bucks: I really don't like what they did. Not at all. Brandon Knight was a very nice player, and they knew it. They didn't want to pay him, though, and they weren't willing to try to find a sign-and-trade in the offseason. So they replaced him with Michael Carter-Williams, a less-experienced guy who can't shoot to save his life and who isn't great defensively. They are a playoff team, but now they are one that isn't as good as they were a couple of days ago - and that's not the direction playoff teams are supposed to move in. The rest of the pieces don't matter - Carter-Williams for Knight is a bad deal, and it meant that the Bucks had a bad day.
Detroit Pistons: I like Stan Van Gundy, so I am tempted to give him the benefit of the doubt. On the surface, though, I hate the moves they made. They traded away Kyle Singler and D.J. Augustin, and in return they got a point guard in Reggie Jackson who is not dramatically better than Augustin, is markedly less efficient, and who carries mountains of personal baggage. Plus, Jackson has been very clear about the fact that he sees himself as a starting point guard, and Van Gundy seem to buy into that. The problem is that the injured Brandon Jennings will be back, and he's a starting point guard, too. It seems like the Pistons created more headaches for themselves than they solved with these moves. Plus, they got rid of decent rotation players Jonas Jerebko and Luigi Datome and added Tayshaun Prince, who they seem ready to buy out. Another set of moves that didn't dramatically move them forward.
Read more articles by Trevor Whenham