NBA Betting Trends: Hot and Cold Teams Against the Point Spread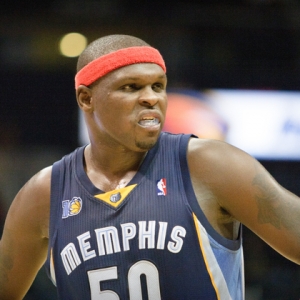 The NBA season is a little more than two weeks old. Golden State is doing a nice job of showing that last year's title was no fluke. In fact, the Warriors look like a much better team than they did last year. That's a scary thought for the rest of the league. Kevin Durant and the Oklahoma City Thunder are off to a hot start as well, but Durant is injured again, and Thunder fans have to hope this isn't the start of another injury-riddled season for their star. The biggest disappointment of the year thus far is probably the New Orleans Pelicans. Not many people would have expected them to be 1-7 out of the gates.
Free $60 in Member NBA Picks No Obligation Click Here
Doc's Sports has done an NBA ATS Hot and Cold report in the past, and we'll be doing it again this year. We'll highlight the Top 5 hot teams and the Bottom 5 cold teams in each article. This will allow people to see which teams are streaking and which teams are slumping. In a league that is unquestionably a momentum-driven league, that can be extremely important. This report will be offered on a bi-weekly basis throughout the NBA regular season. The statistics listed for this article are for all games played through Nov. 11.
Top Five Hot Teams
1. Orlando Magic (7-2 ATS) This team has really done some great work early in the year. Orlando is working much harder on the defensive end for Scott Skiles than they have in the past. This is an athletic team with more talent than most people realize. The oddsmakers will eventually catch up with them if they keep covering at this rate, but I do believe there is still value in looking to back the Magic in their next few games.
2. San Antonio Spurs (6-2 ATS) The Spurs offense looked a little bit out of sorts early this year with LaMarcus Aldridge trying to get accustomed to his new team. With an offense that's been less efficient than normal, how are the Spurs 6-2 ATS? They are playing some tremendous defense. Only the Golden State Warriors are ranked higher than San Antonio in defensive efficiency so far this season. Wednesday night's win at Portland was also a sign that the offense appears to be coming together. I won't be looking to fade the Spurs anytime soon.
3. Golden State Warriors (6-3 ATS) The Warriors have won all nine of their games, and they have covered six of them. Golden State has two statement wins against Memphis. They have also win and covered twice against New Orleans. Their home win against the Clippers was a very tight game where the Clippers actually covered the number. Golden State is playing great right now, but their numbers are starting to get awfully high. Golden State has a relatively difficult schedule coming up in the next two weeks.
4. Utah Jazz (5-2 ATS) If you haven't noticed, the NBA is playing much faster this year. Pace and space is all the rage, and most teams are playing significantly faster than they were a year ago. Utah is the slowest-paced team in the league, and the Jazz are relying on their strong defense to win them games. Despite only having two home games thus far, the Jazz have looked good. Utah is typically a good team to back at home.
5. Toronto Raptors (6-3 ATS) Toronto is one of the other rare teams who isn't trying to play as fast as possible. After being an awful defensive team last season, the Raptors made it their single-biggest goal in the offseason to improve defensively. It's working so far this season. Toronto ranks No. 12 in the league in defensive efficiency, when they ranked No. 23 last season.
Bottom Five Cold Teams
1. New Orleans Pelicans (2-6 ATS) Anthony Davis has missed the last two games with a hip contusion. The Pelicans have actually covered both of those games. They were winless ATS in their first six games. Davis' numbers are down across the board so far this year. Don't let this make you think the Pelicans are better off without Davis! He was a lot of people's preseason MVP pick for a reason. He's just working his way into a new system. Once Davis is healthy, I'll be looking to buy low on New Orleans.
2. Brooklyn Nets (2-6 ATS) Brook Lopez is healthy and playing well. Other than that, there isn't much positive to say about the Nets right now. Joe Johnson is shooting 32.6 percent from the floor so far this year. Jarrett Jack is the starting point guard, and he's shooting 36.6 percent from the floor. The Nets are winless at home this season. With their schedule in the next couple weeks, I think things are only going to get worse for Brooklyn.
3. Washington Wizards (2-5 ATS) Washington has decided to push the tempo this year. The Wizards currently have the fastest tempo of any team in the league to this point. Unfortunately, the Wizards haven't been playing any defense. Coach Wittman said earlier this week, "We're just too soft." Ouch. In their last three games, Washington has given up 118, 114, and 125 points. Washington's schedule is weak in the next few games, so they have a chance to regroup.
4. Memphis Grizzlies (3-6 ATS) Memphis has been surprisingly bad so far this year. This is a team that needs to use their physicality and slow the game down. They seem to be caught up in the faster pace play in the league, and I don't think that is going to work well for them. Memphis' biggest strength is in the post, and their frontcourt isn't all that athletic. They are just big men who can finish around the rim and dominate the glass. Let's see if the team gets back to their previous style of play.
5. Cleveland Cavs (3-5 ATS) Cleveland is 7-1, but they are only 3-5 ATS. This is the perfect case of a good team that has been slightly overvalued by the oddsmakers early in the year. It might be hard to find much value on this team during the regular season. This is a team that wants to win an NBA Championship. How motivated will they be to crush the competition in the regular season? That remains to be seen.
Get $60 worth of member's picks absolutely free - no obligation, no sales people. You can use this $60 credit for of our top NBA handicappers. Free NBA predictions here. Also, for a limited time only, you can get three handicappers NBA picks for the price of one! Click Here for more details!
Read more articles by Aaron Smith